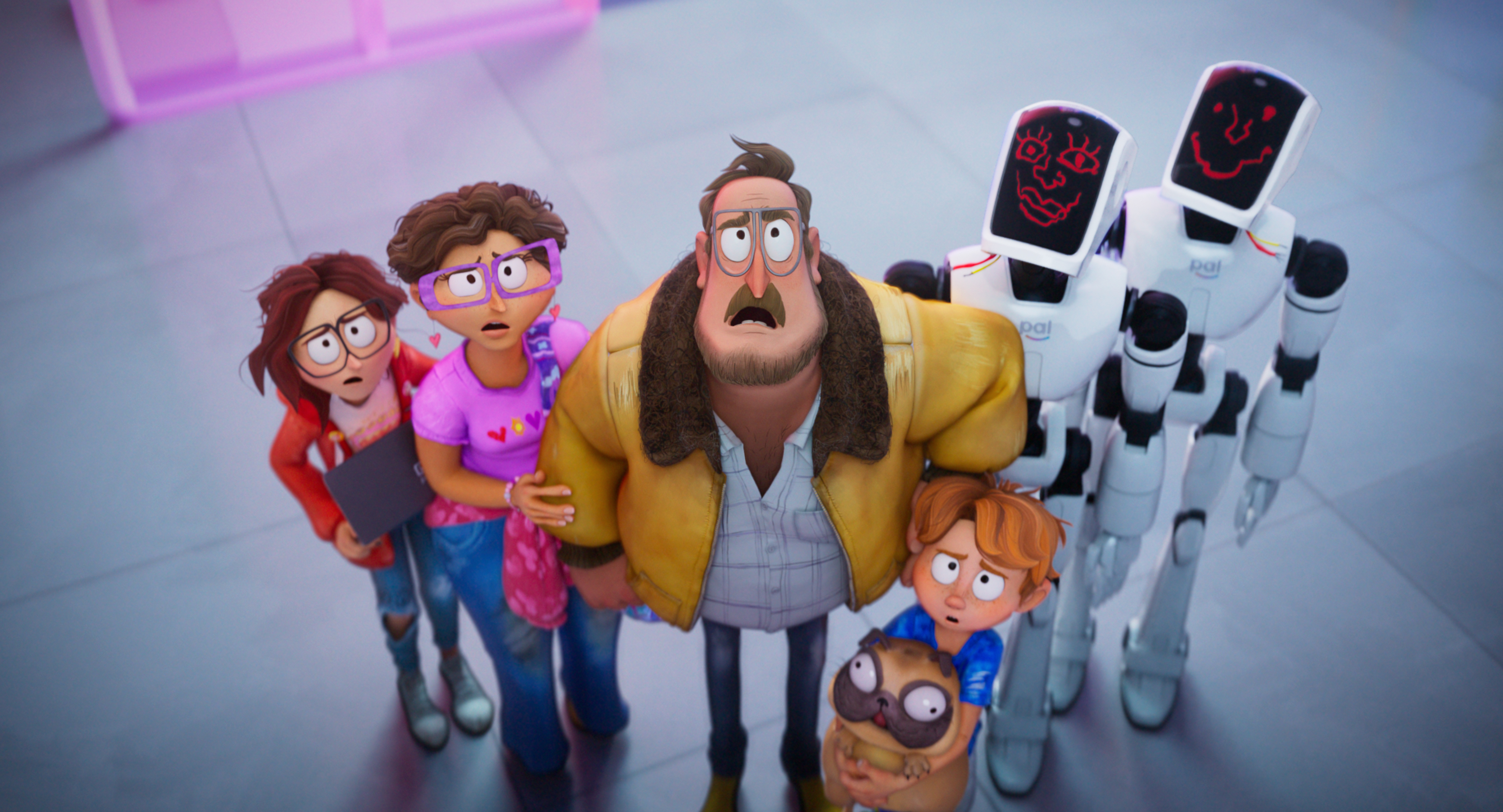 By Jacob Sahms
The Mitchells vs. The Machines on Netflix is the best film I've seen in the last year.
I'll admit it, even before I knew it was from the minds of the creators of Into the Spiderverse, I was raving about the way that the animation meshed being lighthearted and realistic at the same time. It just looks fantastic. But it doesn't just look fantastic, it carries buckets and buckets of heart with it.
Danny McBride's father Rick has lost sight of all of the things that kept him connected to his teenage daughter, Katie (Abbi Mitchell), and now she's leaving for college. Stuffing his daughter, her stuff, his wife Linda (Maya Rudolph), son Aaron (Mike Rianda, also the director), and dog Monchi into their family car, they head across country to the college, with hopes of saving what remains of their family's core. Pretty standard animated road trip, right?
Wrong.
The artificial intelligence of Dr. Mark Bowman (Eric Andre) becomes infuriated when Bowman passes PAL over for a newer intelligence, and PAL decides to take over the world, literally. Suddenly, the Mitchell family is fighting all of the machines, not just one Terminator, and their family bonds, sense of preparedness, ingenuity, and boldness are all tested. It's exciting, hilarious, intense, and cinematically beautiful.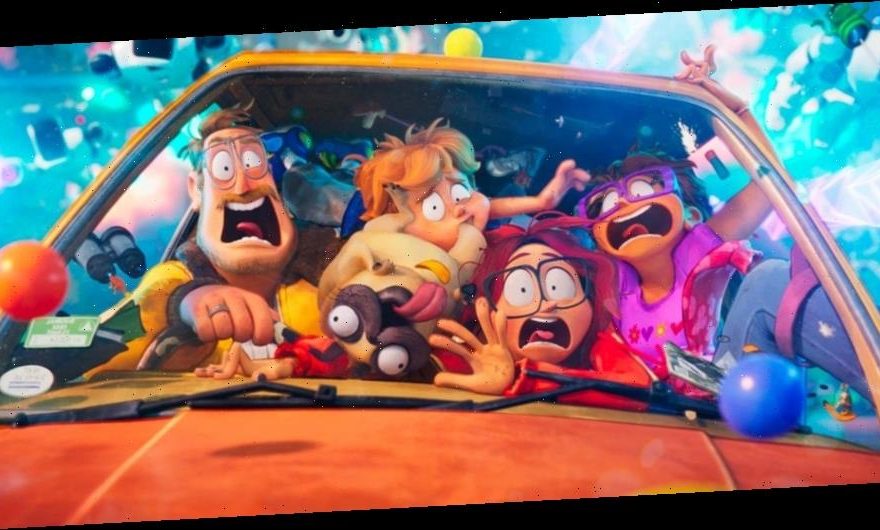 While some animated fare aims at entertaining and some aims at getting a deep point across, The Mitchells vs. The Machines aims for The LEGO Movie's kind of blend of sense and entertainment. It's definitely full of funny hijinks and the dog has more than a few reasons to laugh, but it also challenges children and adults across the board with questions like, How obsessed are you with electronics? What are you missing because you're not looking up? Who are you judging because you don't understand them? What can we learn from each other? Who should you spend more time with?
The Mitchells are the movie's heart and soul, up against a technological backdrop, but they somehow remind us of ourselves. We may never need to defend the planet from aliens, zombies, or robots, but we will need to stand up for each other, and for our families, against the forces around us that threaten our existence and happiness. Maybe we can learn something about what it means to be really human, even really Christian, by learning how to love – and how to be who we're created to be in the first place.