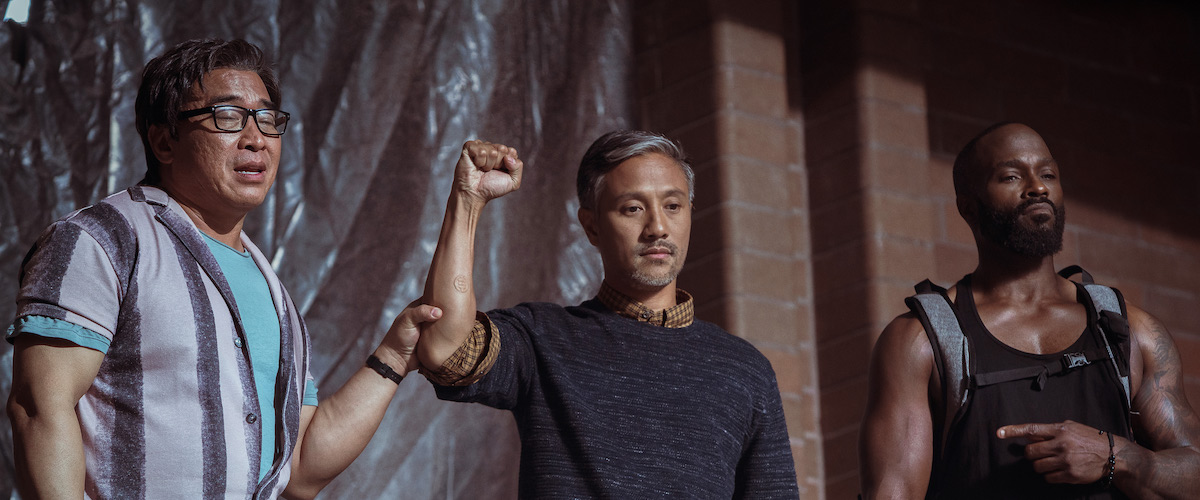 By Jacob Sahms
Danny (Alain Uy), Hing (Ron Yuan), and Jim (Mykel Shannon Jenkins) learned the beautiful, powerful lessons of gung-fu (the Chinese spelling for kung fu) as young men under the tutelage of Sifu Cheung (Roger Yuan). Now, they've gone about their lives as adults – living on a workman's comp settlement or as half-baked parents – and come together when their sifu is murdered in a back alley. As his disciples, they feel a sense of obligation to offend him in The Paper Tigers.
"Gung fu without honor is just fighting."– Sifu Cheung
The Paper Tigers might as well be "The Karate Kid for Adults." That's not dismissal or critical, just commentary on the way that screenwriter/director Tran Quoc Bao's surprise hit (100% RT rating) proves to be more than expected. With Chozen (Yuji Okumoto) producing and acting in the film, the connection does exist between the 1980s film about a young put-upon teenager who befriends a bonzai-tree-trimming, chopstick-fly-catching Mr. Miyagi and the story of three adult disciples of a murdered sensei who seek to avenge him. Now, it's simply a delightful exploration of midlife crises, honor, and justice played out inside a 2021 dojo.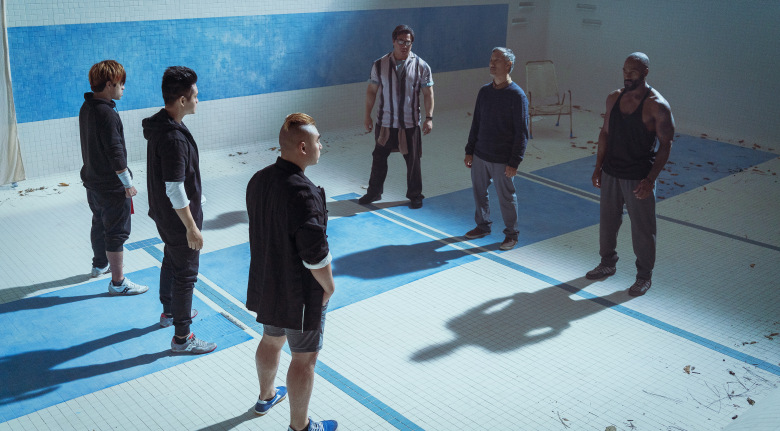 "Sifu taught us gung-fu so that we could be good, righteous men." — Hing
Our three would-be heroes come across a younger set of gung-fu wannabees, and mix it up with their old nemesis Carter (Matthew Page), on their way to tracking down their sifu's killer. But it's not all serious: there's plenty of physical and verbal humor mixed into Bao's script, and the motley cast pulls it all off in entertaining ways. They are old friends with histories who reassemble and have to relearn each other's patterns, even while they fight to break out of some of their old habits to be the kinds of people that their sifu thought they could be.
From several perspectives, the film asks questions that apply to people of faith. If we are Christian (or even something else), do our lives reflect the principles we say we believe? Do we model the things we do and say after the person who is our master, our teacher, our sifu? Sometimes, the practical following a disciple is supposed to do gets lost in the rush of our lives, the way that Danny has slid into making excuses (and telling lies) to 'handle' his family business. He's lost sight of his great promise and possibility and settled for a poor reflection of that. But his sifu's death gives him a chance at redemption.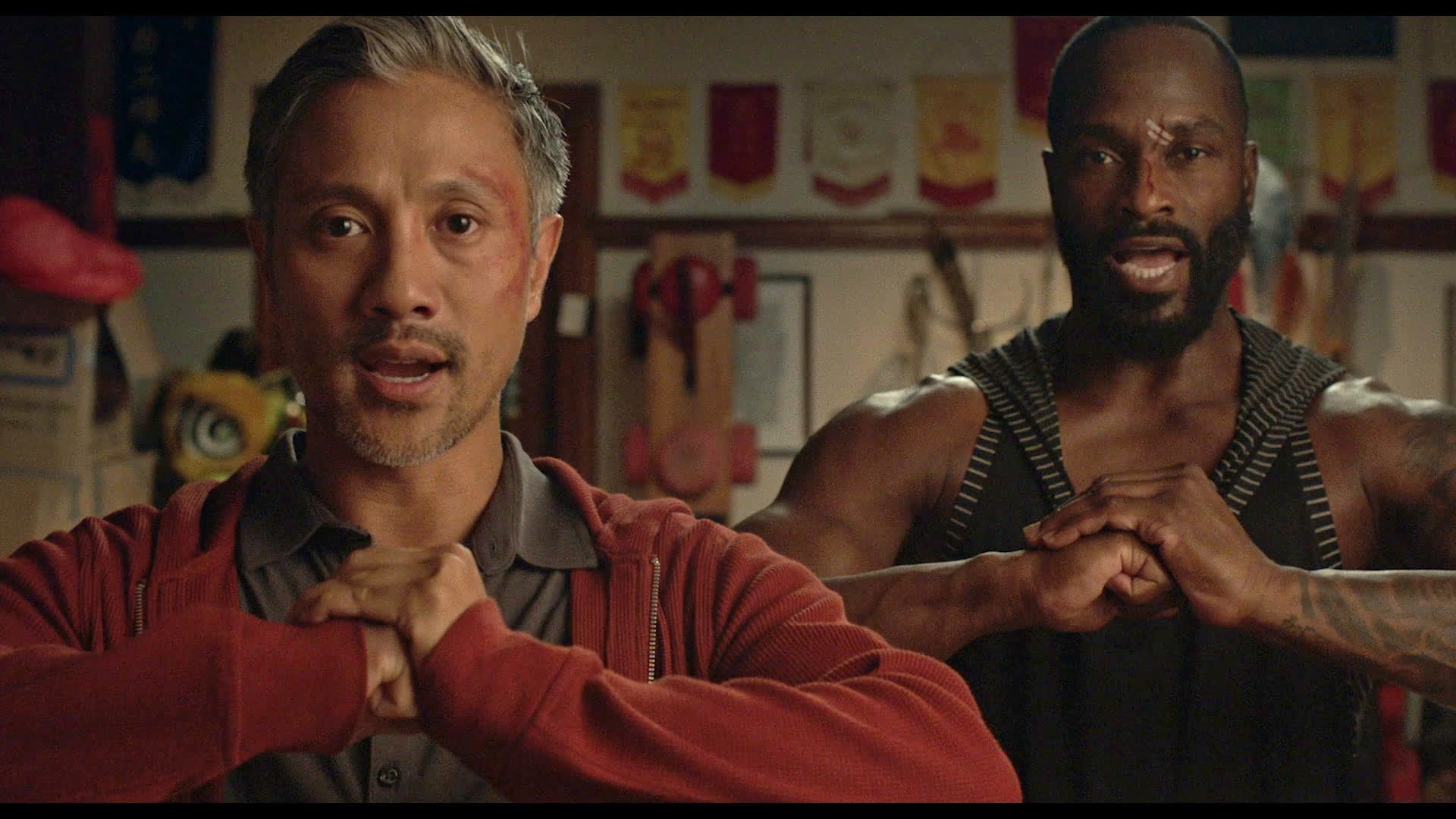 "If you believe you're going to lose, you've already lost." — Jim
Middle age can be the place where dreams go to die — people stop believing in the hope and opportunity of what could be, and look around dismally at what is. For the three heroes of Paper Tigers, the sifu's death is a jolt – but they still have to choose to be something or do something. Others have expectations, but the heart of who they are is in their individual choice to respond. How will they be who they're supposed to be? How will they mount unsurmountable obstacles? The answer is ultimately in community, and with hope. They rediscover their honor; they reignite their friendship; they re-engage in living their lives to the fullest.
The end result is a beautiful story, not of coming of age but embracing the age they're in, and being the best at that moment in time that they can be. There's a lesson for all of us there, with some laughs, some cool martial art choreographed fights, and a few nuggets of wisdom that are bigger than a fortune cookie.