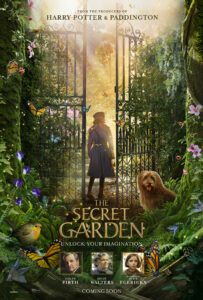 By Jacob Sahms
Orphaned Mary Lennox (Dixie Egerickx) discovers a garden of peace – and potentially magical properties – in director Marc Munden's cinematic adaptation of Frances Hodgson Burnett's The Secret Garden. Colin Firth plays Lennox's grieving uncle Archibald Craven, who owns the property in England where the orphan goes to live in the fourth version of Burnett's story brought to screen. Together, can the two damaged individuals find peace? That's the question Munden sets out to explore with an eye for the magical moments in the garden and between characters spinning out into nothingness after an outbreak of cholera sweeps like wildfire through India.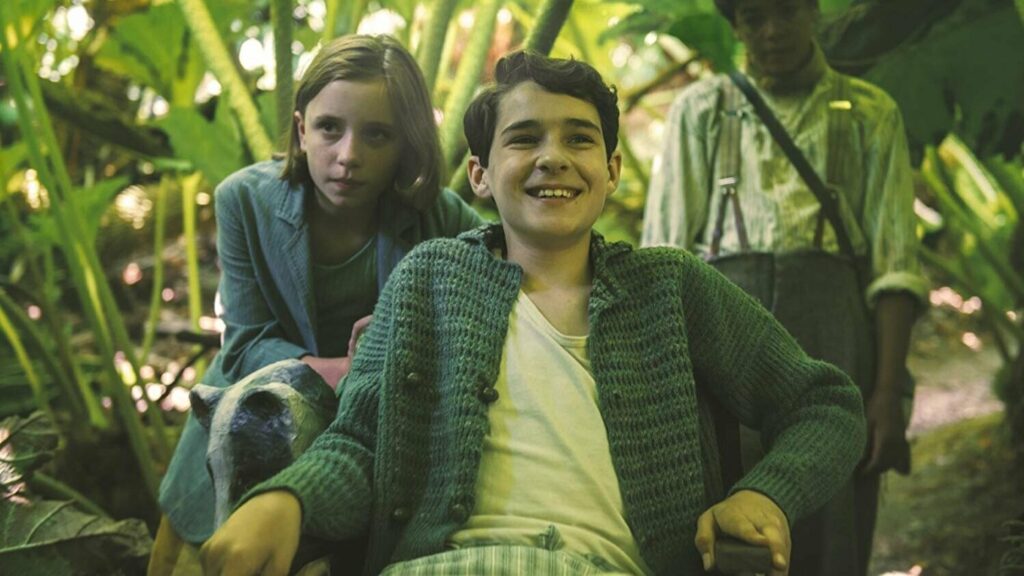 Lennox is quite unlikable at first, a bratty little girl ill-equipped to process how she feels when she loses the parents who had a particularly Victorian approach to child-raising. (One must wonder, as one does when watching Disney films periodically, is she actually worse off as an orphan?) Thankfully, when arriving in England, she finds particularly gracious caregivers in the staff of the Craven estate, and her hardened, aristocratic heart is melted … slowly. While the inside of Lennox's heart is renovated, it's by getting outside, into nature, that allows her overall health to be changed.
The story has always had more than enough to say about privilege and self-centeredness, but here, it's lasered focus is on relationships that grow when nourished. The garden is one of the earliest ways that we can understand civilization – but it's a mutual coordination of human ingenuity and natural goodness. For Christians, the Garden of Eden is where the Old Testament begins, with God creating and then empowering humans to be good, to love, to be good stewards. That's a lesson Lennox needs to learn, but that's not the only lesson.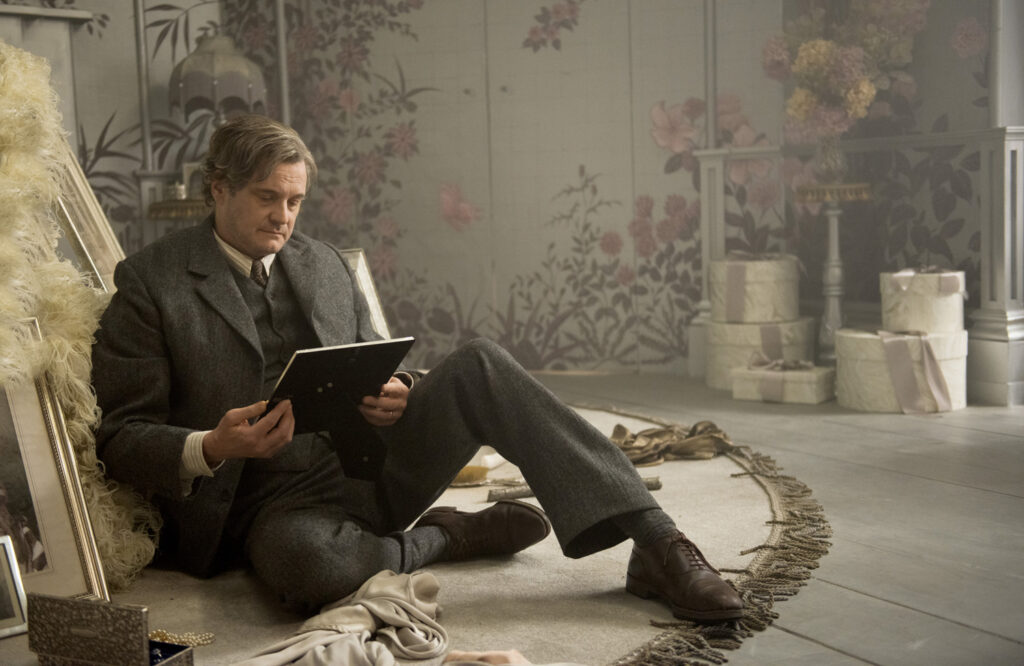 Grief and pain take us to weird places, often stretching us apart from the community we should be part of. Isolation is one of grief's main side effects, and both Lennox and Craven must work their way through. Burnett, who also wrote Little Lord Fauntleroy, struggled with depression – and even lost a child – so it's no stretch to see The Secret Garden as therapeutic, cathartic, for the author. The fact that she had a natural propensity to appreciate the garden of her childhood and later versions surely impacted the way she saw Craven's garden as rejuvenating — adding to her understanding of reality and spirituality impacted by her interest in Christian Science.
Somehow, the end result in this version of The Secret Garden plays with us the way that Field of Dreams does; are we spiritual beings meant for community, navigating a physical world that holds us back? Or are we fully integrated body and soul, seeking connection now and forever with the essence of Good in the world and each other, recognizing that we won't completely understand everything there is to know on this side of eternity?
Either way, The Secret Garden challenges us with an old soul sort of story, drawing us into the innocence of exploration and providing us an opportunity to mend relationships and hearts.