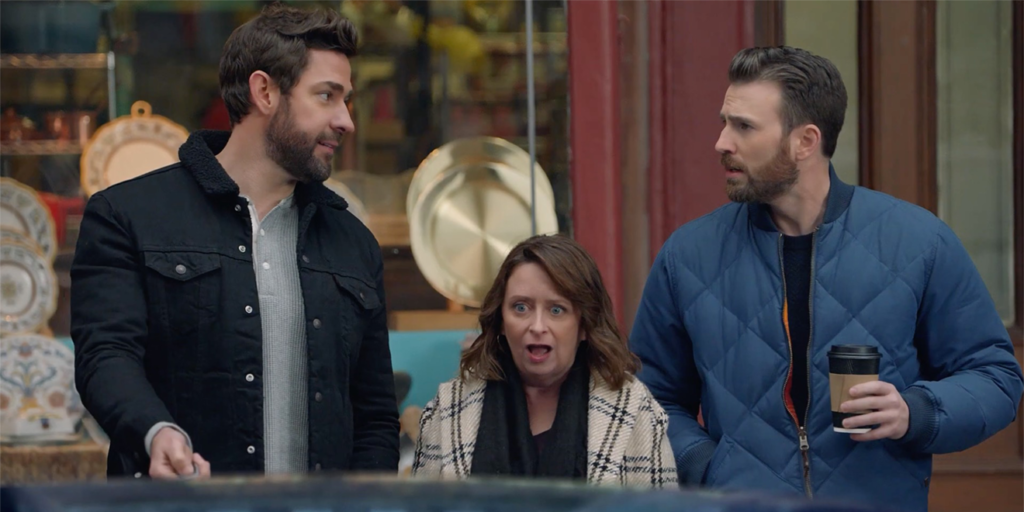 By Jacob Sahms
This Sunday, the United States will come to a screeching halt a few minutes after six o'clock p.m. Eastern standard time. While hundreds of thousands of people will fight for elbow room to see whether the Kansas City Chiefs can upset the San Francisco 49ers, millions will debate the humor (or meaningfulness) of several dozen commercials peppered throughout the telecast. While each thirty-second spot is reportedly worth $5.6 million, not all of them are created equal. Here are a few to look for this weekend.
Hyundai's Smaht Pahk is low hanging fruit given that it's already been shown, but the triumvirate of Chris Evans, Rachel Dratch, and John Krasinski covers a wide spectrum of movie/television-watching fans. Throw in Boston locals Tony V and two Wahlbergs, and a "Your Bigness" helping of Red Sox royalty David "Big Papi" Ortiz, and there's some actual funny to go around.
Also in the funny department, SodaStream's "Mission to Mars" with Bill Nye the Science Guy aims for how easily you can make seltzer water with their device, and Doritos (usually a crowd favorite) mashes up Western star Sam Elliott and Lil Nas X for a dance-off over "Old Town Road." Both are grin worthy, but time will tell whether the crowd finds them laugh-out-loud funny or not. [Maybe I'm just not a big enough Breakfast Club fan, but Avocados from Mexico Shopping Network featuring Molly Ringwald just fell flat.]
Walmart's Pickup ad featuring Toy Story, MIB, LEGO Movie, Bill & Ted's Adventure, Mars Attacks!, Star Trek, and Star Wars isn't really goofy, but it's clever and pop-cultured filled enough that you may have to see it a few times to catch all of them salutes within it.
But this year seems to be less about making us laugh and more about inspiring us, or even making us think.
Kia uses Oakland Raiders star-of-the-future Josh Jacobs talking to his younger running back self about overcoming homelessness in a slick, movie-like production; Saucony's "One Small Step" promotes the potential of the biodegradable shoe for the good of the earth.
Two ads, Microsoft's and Olay's, promote the value of women. The first female coach in the Super Bowl, San Francisco 49ers' offensive assistant coach Katie Sowers, discusses wanting to be the best coach of any kind in the former, while in the latter, Busy Philipps, Lilly Singh, Taraji P. Henson, and Katie Couric show there's enough space for women in, well, space, to show there's plenty of opportunity here, too.
But my bet for the ad to win it all (if we were voting countrywide)? Google's "Loretta" ad, where Google Assistant helps an elderly man remember his wife. Think of it as Super Bowl ads brought to you by Nicholas Sparks!