By Jacob Sahms
By the time the ball drops announcing that it's officially 2020, I will have seen seventy-five feature films. While that number seems astronomical, it's not actually the true number of films I've seen because I've forgotten a few – and it's not even the most films I've ever seen in a calendar year. But this year, there are ten films that captivated me – and if you haven't seen them yet, then it's time to get rolling.
To be clear, these aren't necessarily the most fun films I've seen (if that was true, Fast & Furious Presents Hobbs & Shaw would make the list), or the funniest (Playing with Fire), or the most exciting (Captain Marvel). These are the films that made me want to be a better person, a better husband, a better follower, a better Christian. [Editor's note: audiences should still check the Dove reviews for rating concerns.]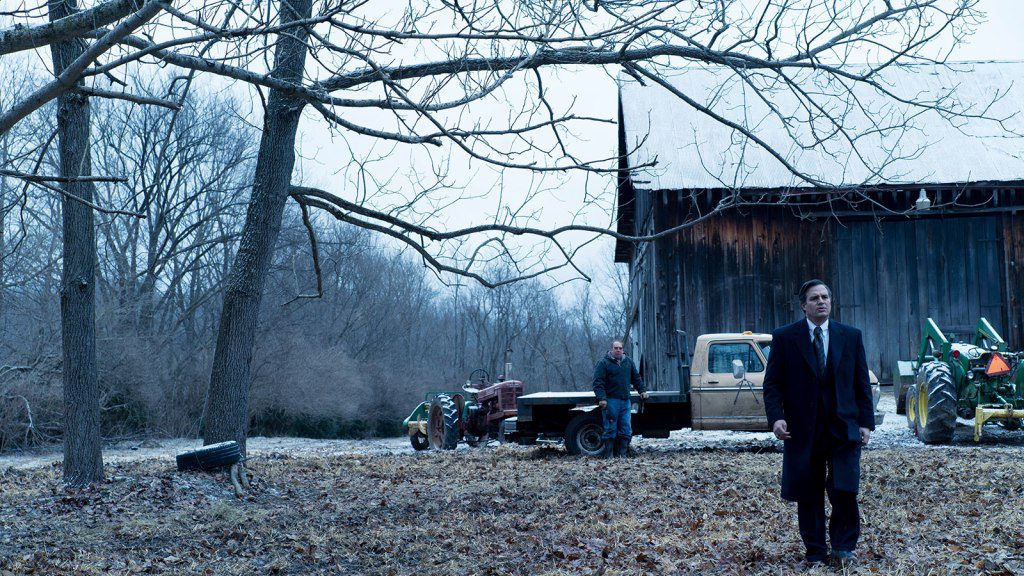 Dark Waters
Real-life lawyer Robert Bilott (Mark Ruffalo of The Hulk fame) tackles the conspiratorial coverup of the chemical company DuPont in West Virginia after taking on a local farmer's case against pollution on his farm. Against incredible opposition, and mounting physical, emotional, and mental risk, Bilott navigates the treacherous waters of the legal system to stand up against an institutional evil that is incredibly terrifying in its ripped-from-the-headlines truth. While the film could bog down in the legalese of a trial, director Todd Haynes focuses on the David versus Goliath aspects of the story and its impact on Bilott. In fact, the Bilott family's faith proves to be a driving force in the goodness that Bilott does, reminding all of us that we're called to speak and do the truth, regardless of whether it's popular, advantageous, or safe. If each of us would be more like Robert Bilott, the institutions which prey on the weak, the uneducated, the impoverished, and the ignored would not be able to succeed because the church would stand against them, and the world would be a better place.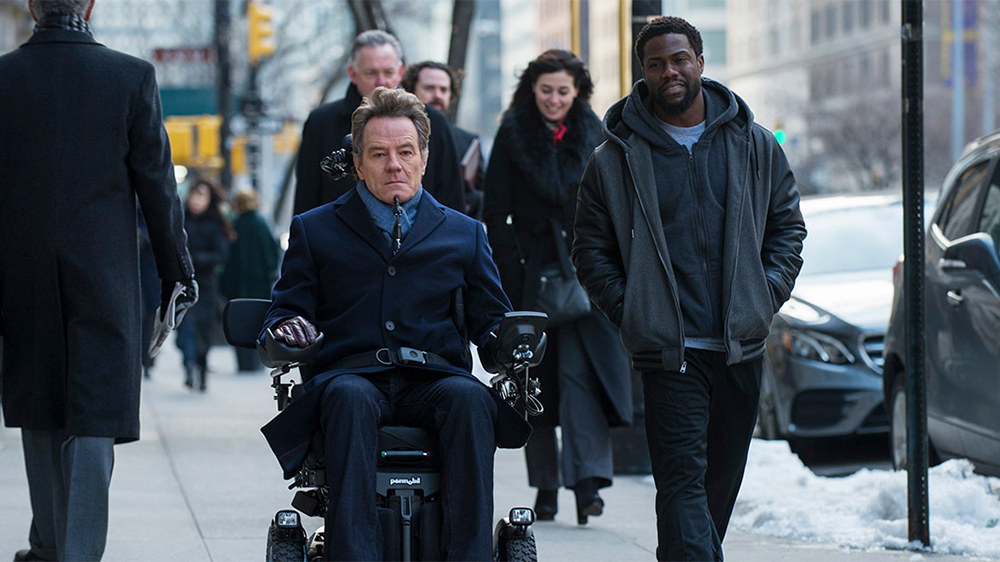 The Upside
A remake of the French film The Untouchables, Bryan Cranston plays a parapalegic billionaire based on the real-life Philippe Pozzo di Borgo and Kevin Hart plays parolled divorcee Dell Scott who becomes the billionaire's primary caregiver. A case of mismatched figures, The Upside is both serious and funny, confronting discrimination in terms of class, economics, race, disability, and more. While Cranston's Lacasse has given up on life given the tragedies he's experienced, Scott proves to be an injection of positivity and encouragement, even if the two trade barbs in a way that depicts their growing bromance as a sharpening of swords more than kind compatibility. Incredibly touching, the film promotes a level of understanding that is sorely missing in society today, acknowledging the gifts that each individual brings regardless of their place in society or their apparent weaknesses. The Upside would point out that often our weaknesses become our strengths, as we use our experience to grow and love better.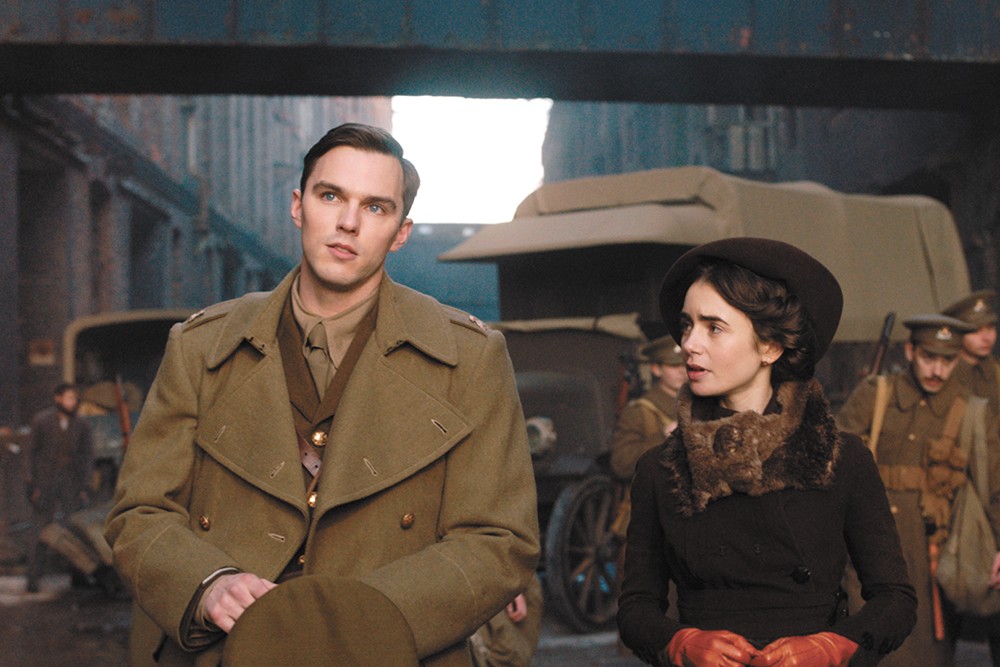 Tolkien
The film provides a poetic view of the life of J.R.R. Tolkien, the author behind the world of The Lord of the Rings and the friend who introduced C.S. Lewis to Christianity. While fans of the LOTR may know about Tolkien's writings and his famous friend, fewer know about Tolkien's upbringing in a broken family or of his struggles with PTSD after serving Britain during The Great War. As powerful as a writer as Tolkien was, the film's focus on his internal struggle and his interaction with a childhood priest provide a backdrop for the theological development of a man who had seen the worst in humanity (in war) but who ultimately chose to share his faith and hope in the life of Christ.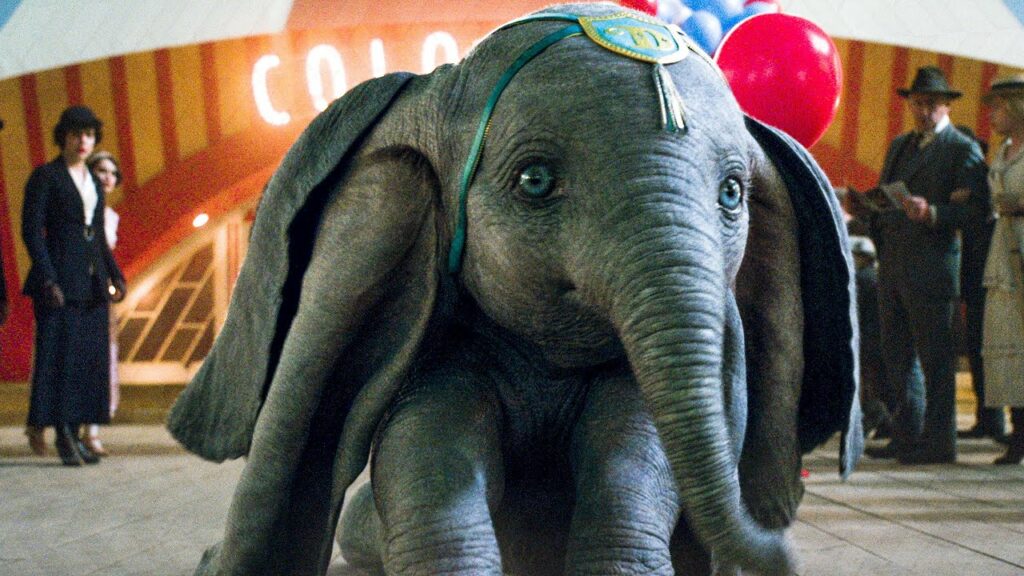 Dumbo
Walt Disney Pictures launched a spree of live-action remakes of its animated hits (The Lion King, Aladdin, The Jungle Book, The Lady & The Tramp) in 2019, but Dumbo was the strongest. Updating the 1941 film, the Tim Burton version moved away from the Disney trope where the hero's parent has to die and instead saw Dumbo's mother sold off by a capitalistic and cruel circus ringmaster. Of course, this drives a significant part of the plot as two siblings befriend the elephant and nurture his ability to fly, planning on a rescue. But the takeaways in the film are how some characters respond powerfully (and lovingly) to the bullying that happens, and there's room for redemption in a character that too often would be written off as evil. Whether it's the lesson that we should find value in those who are different than we are (and often ostracized) or the reminder that there is no one too far gone from experiencing grace, Dumbo challenges us to be more like Jesus in loving 'the other.'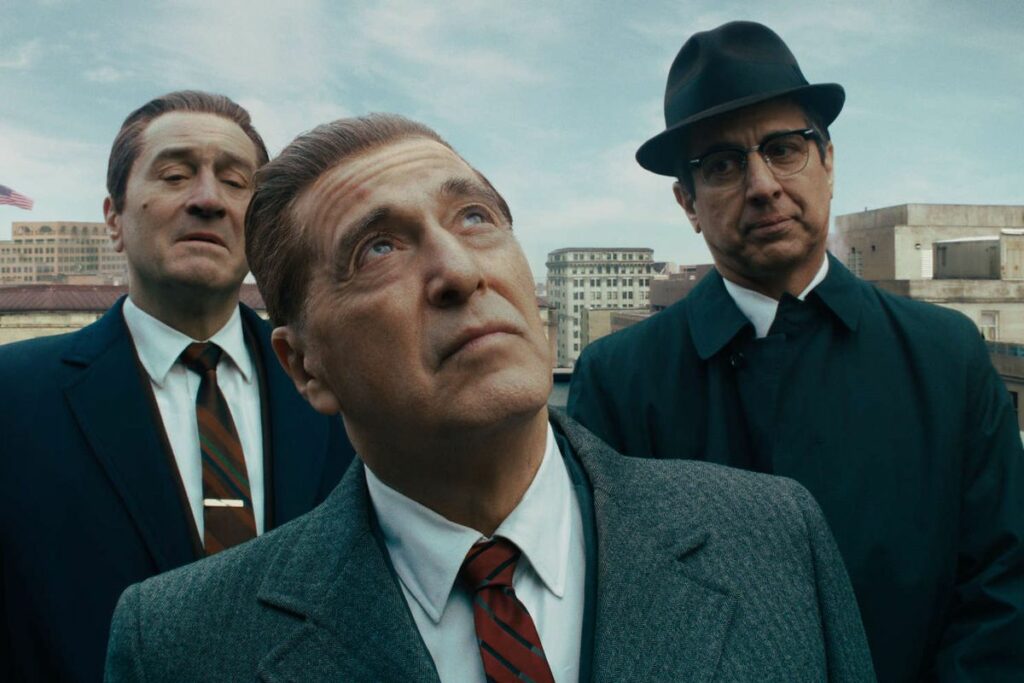 The Irishman
Martin Scorsese's film had a brief theatrical run before it hit Netflix, but the best mobster film I've ever seen has a sprawling scope and a pantheon of mob film actors including Robert De Niro, Al Pacino, Joe Pesci, and Harvey Keitel. Frank Sheeran (De Niro) "rises" from truck driver to hitman in the Philadelphia mafia/teamsters, causing friction with his children and diving deeper into a life of crime and violence. While the film lasts for more than three hours, it rarely drags, even when faced with the digitally de-aging process that the film uses in flashbacks. But the lasting impression is in the final chapter when Sheeran is asked to consider his life choices religiously, and he considers the weight of his crimes. Without giving too much away, it's apparent that all of us are faced with a choice, to repent and be redeemed or to refuse contrition and live in our guilt and shame. The Irishman provides a clear path to redemption through faith in Jesus Christ and leaves its audience to choose to walk the path or not.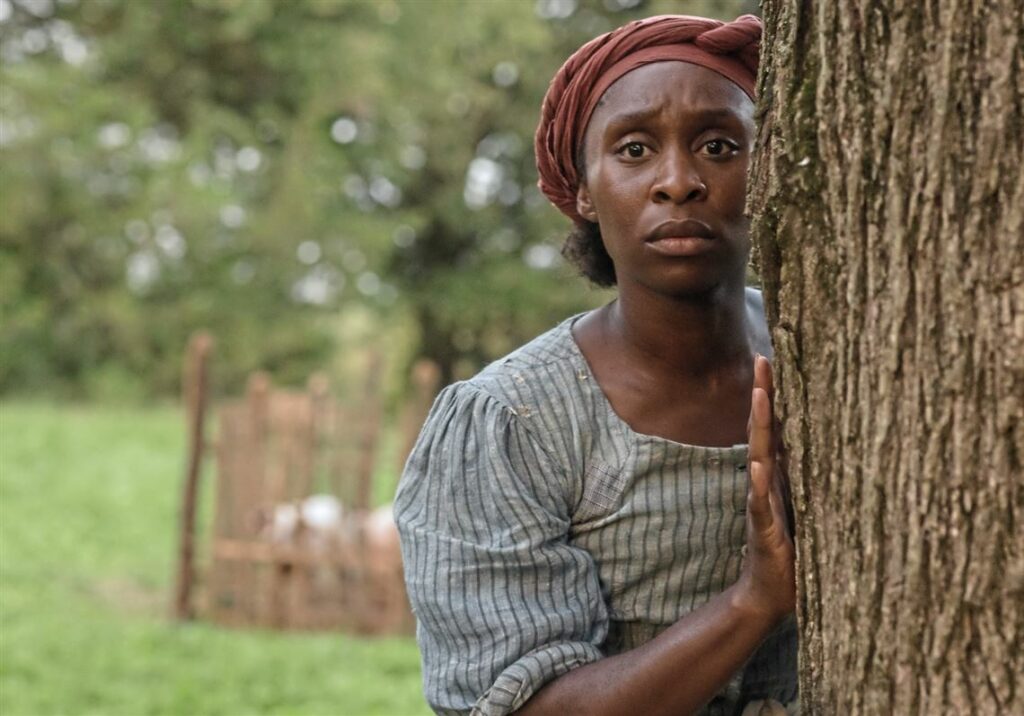 Harriet
The Underground Railroad's Harriet Tubman came to be known as "Moses" thanks to her bringing dozens of slaves from the slave-owning South to the freed North. Cynthia Erivo plays the titular character in a captivating performance that sees Tubman's escaping slavery herself before determining to return to free others. The extraordinary visions that provided premonitions of what could come are articulated as Spirit-driven, and Tubman's faith features prominently in her understanding of herself. But the work that Tubman does in the North, pushing for northern emancipators to more willingly fight for southern slaves' freedom, proves to be the most incisive. Reminding freed slaves that they had forgotten what it was like being slaves and challenging whites for not really understanding the terrible lives of slaves, Tubman calls for freedom for all – a challenge that echoes in the twenty-first century for those who are enslaved and still unfairly treated around the United States and the world. As people of faith, we cannot be silent – and the words of Tubman echo a century later demanding that we do something.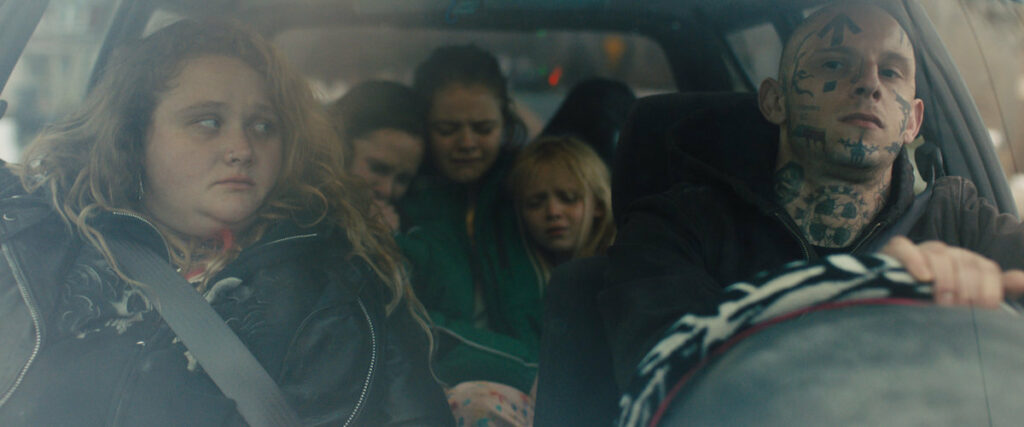 Skin
TIME magazine covered the gradual removal of Bryon Widner's white supremacist facial tattoos. But in the 2019 feature film, audiences can see the way that African American activist Darryle Lamont Jenkins helped Widner leave the Neo-Nazi group in Indiana that he'd help cultivate so that he could raise his children in a different world. While the film is an incredibly tough watch, it echoes true in a world where people use fear and hate to accent our differences and drive us apart toward causes we would otherwise ignore. Widner himself told me in an interview that he'd have gone with whatever group got to him first after he was kicked out of his home and left to live on the street; it will forever haunt me that he listed "church" as a potential option for him but that the white supremacists got to him first. This isn't a tale of some yesteryear but a call to be better people in respecting the differences of others and in reaching out proactively to those who have been neglected and marginalized.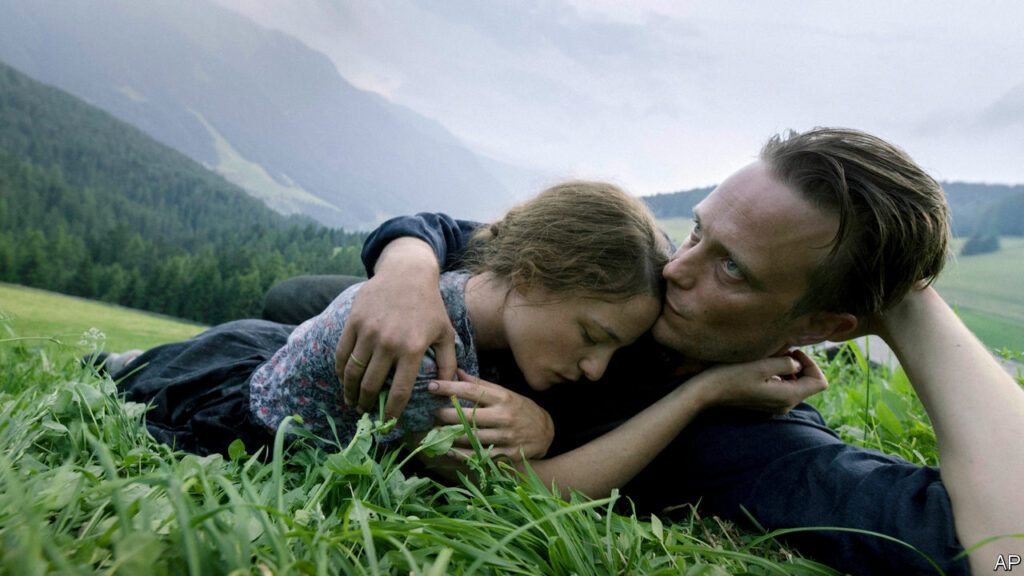 A Hidden Life
I had never heard of Austrian farmer Franz Jägerstätter, but by the time that Terrence Malick was through with his three-hour film, my respect for the conscientious objector remains. In the run-up to World War II, the German army trains Jägerstätter, who becomes distrustful of the Nazi propaganda war machine and seeks shelter in his home village. When he is called up to action, he could have run, he could have gone along to get along, he could have just ignored the summons. But instead, Jägerstätter shows up and dissents peacefully, facing the potential punishment and causing his family infinite hardship. This is not cheap grace but intentional, obedient pursuit of what it means to be a Christian in the face of violence and evil. I've been wrestling with what it means to conscientiously object and to pursue peace in my daily life, even without facing some major moment of persecution, since I saw it.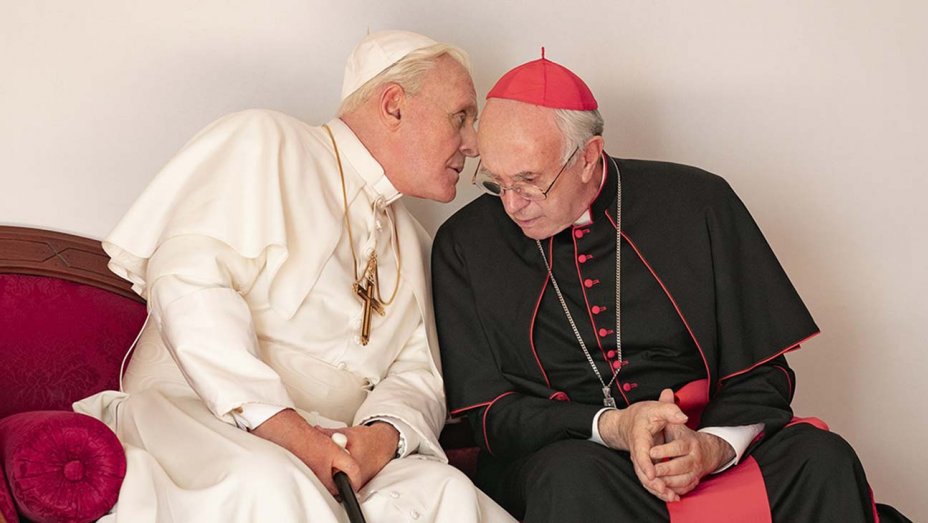 The Two Popes
Two giants of the acting world, Anthony Hopkins and Jonathan Pryce, battle with wits and religious debate as Pope Benedict XVI and Cardinal Jorge Mario Bergoglio (the future Pope Francis), respectively. Sometimes deep and poignant, sometimes incredibly funny, the two discuss big theological questions tied to real-life living. If our faith changes, how should it evolve? How do we balance grace, mercy, and justice? What does it mean to be a person who loves God and holds to the truth, while also being someone who loves people as they are? The film beautifully navigates the two ideologies without having one of them "win" and one of them "lose," which is a great attribute – and one we should consider for the world we live in today when we're so divided by opinions and personalities. In the face of a changing world and a changing church, The Two Popes beautifully shows that God is not static but always on the move.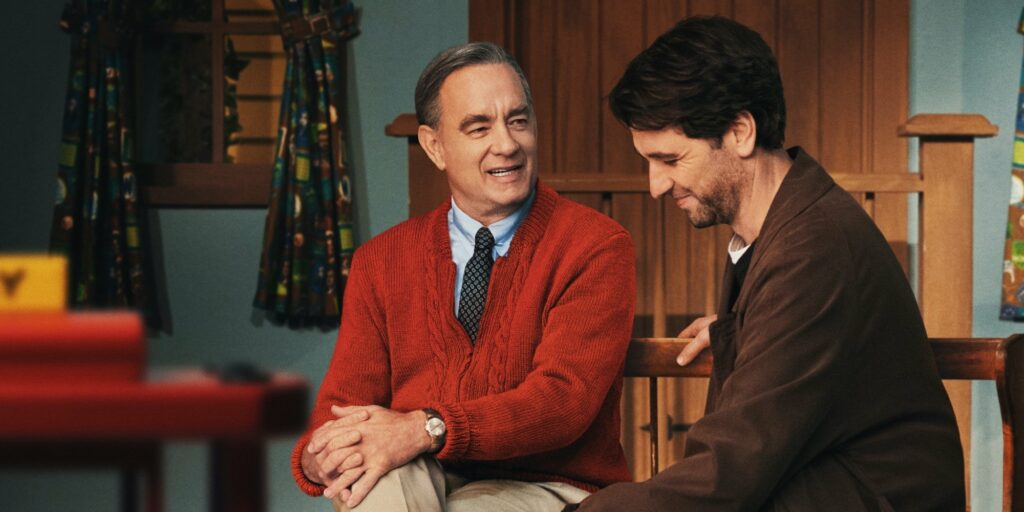 A Beautiful Day in the Neighborhood
I am not someone who liked Mister Roger's Neighborhood as a kid, but the documentary (Won't You Be My Neighbor) and the biopic (The Good Neighbor) drew me to Tom Hanks' A Beautiful Day in the Neighborhood. A whimsical tale based in reality (a cynical journalist's assignment to cover Rogers), the film is laugh out loud funny and poignant and wonderful in showing how a cynic could see the light through the life of a simple, childlike but never childish, Presbyterian pastor who liked to swim laps to hold down his temper and pray for people by name to help him love them better. I love this man I never met – which for my simplistic view of the world is saying something. But the greatest compliment of all – for the film or the story – is that I left the theater wanting to be a better person. A kinder, gentler, more patient, more accepting, more loving person. And if that isn't the kind of film we need this Advent, this Christmas, this year… well, I don't know what is.
You can find me on Facebook or Twitter (@Spider_Raven) if you want to discuss one of these films.