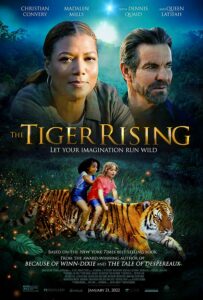 By Jacob Sahms
Author Kate DiCamillo (The Tale of Despereaux, Because of Winn-Dixie, Flora & Ulysses) has written beloved children's books, and won two Newberry Medals as a result. In the latest adaptation of one of her works, The Tiger Rising dives into deep waters, exploring grief and loss in ways that influence the plot and the development of characters.
Rob Horton (Christian Convery) moves with his father to Florida, after his mother (Katharine McPhee) dies. His father can't even stand to say his wife's name, and he's in the "hot mess" category of parenthood. From Rob's perspective, that's because of his grief – and his work for Beauchamp (Dennis Quaid) at the Kentucky Star Hotel. Beauchamp underpays Rob's dad, but his bigger crime is that he keeps a beautiful tiger caged in the woods.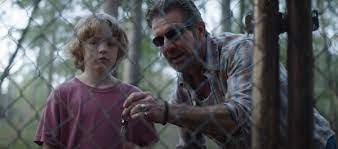 While his life at home is dipped in the exotic, Rob's life at school is brutal. He's forced to deal with the "isms" of his principal, and of many of his classmates. New arrival Sistine Bailey (Madalen Mills) provides some relief from the brutality, only because she becomes the subject of it herself. Soon, Rob and Sistine are drawn in together, but more in a frenemy sort of way. They both fall for the tiger, and under the watchful eye of the only real adult figure present – maid Willie May (Queen Latifah).
Parents looking for something to use to discuss grief and loss, imagination and friendship, and fitting in may be interested in screening the film first, and then watching for discussion with their tweens to teens. Unfortunately, the hurts that Rob and Sistine experience that cause them to act the way they do may be a bit over the younger audience's heads. If not evaluating what the young children have experienced from an adult perspective, they both come across as unlikable for too much of the film: Rob is absolutely passive and Sistine bullies him, too.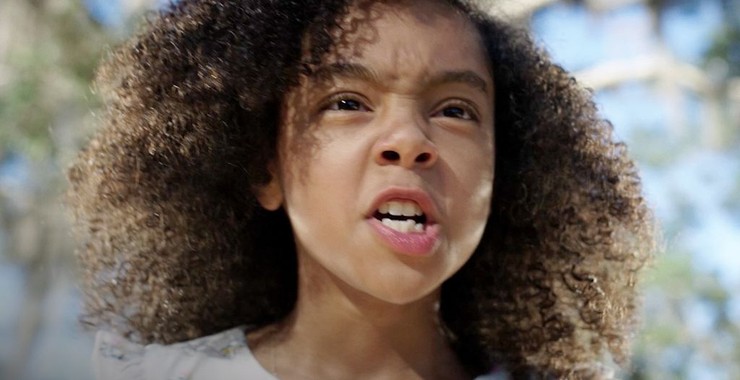 When the audience steps back and considers the heavy implications of life these two are dealing with, a parent's death for Rob and a parent's affair for Sistine, it's easy to see the way "acting out" shows itself. Unfortunately, that's not much of a children's film, and more of a warning to adults/parents that what they say and do can have incredibly damaging impact on their kids. Thankfully, Rob and Sistine have each other — and they have the tiger. Together, maybe they can find a way out of the cage.
Available in Theaters on January 21st and On Demand and Digital February 8th!