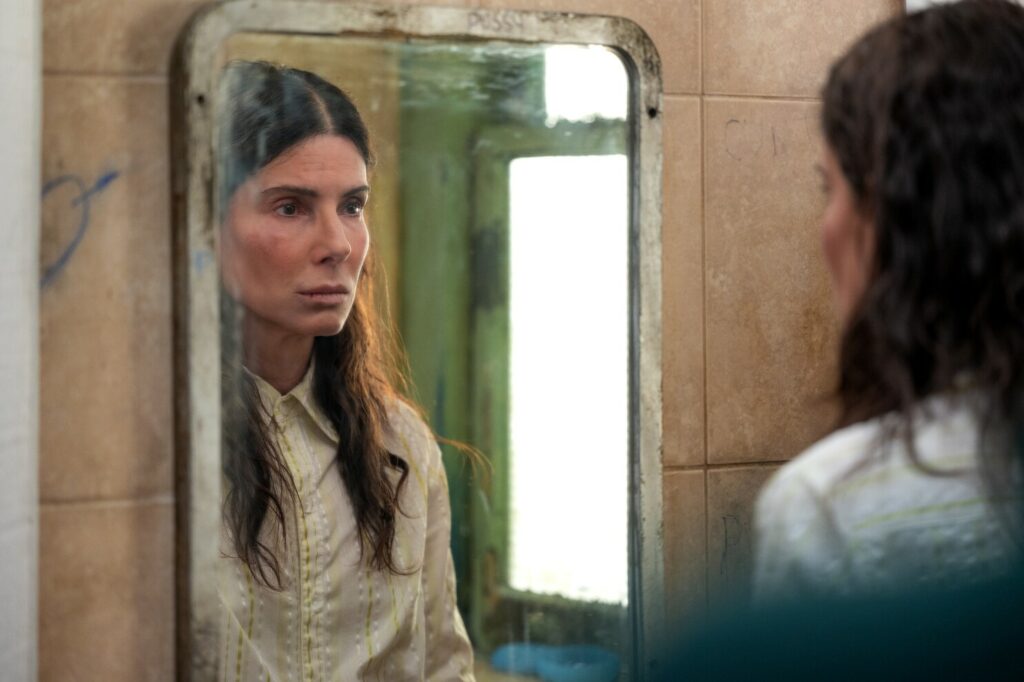 By Jacob Sahms
Sandra Bullock's Ruth Slater is a different role than anything we've seen from the Academy Award-winning actress before in Netflix's The Unforgivable. Sandra Bullock plays Ruth Slater, who went to prison for twenty years for murder and now slowly works to rebuild her life. Using Sally Wainwright's British series Unforgiven as a basis for her version, director Nora Fingscheidt sets the audience up for a series of shocking, emotional twists and turns, exploring what it means to be forgiven… or not.
The Unforgivable is rated R and intended for mature audiences due to subject matter, violence, and language. 
When the audience is introduced to Slater, she's gathering her few belongings, checking out of prison for good behavior and checking into a halfway house. She's not played by the Bullock we remember, all whip-smart and verbally rambunctious, but rather a quiet, beaten, morose woman who has learned in prison that she has to fight for every scrap of respect, every moment of existence. Released from prison, she gets a job as a fishmonger because she has to, and gains a job working for a Native American building a shelter for the homeless because it's what she's gifted doing.
That element of choice – that a woman fresh out of prison and a recovering addict – runs deep through the film. Just because the law considers Slater rehabilitated, doesn't mean anyone else has to. Certainly not the dead man's sons, or the people who turn Slater down for jobs when they find out what she's done. And definitely not those who now care for Slater's younger sister and refuse to let her back into her sister's life.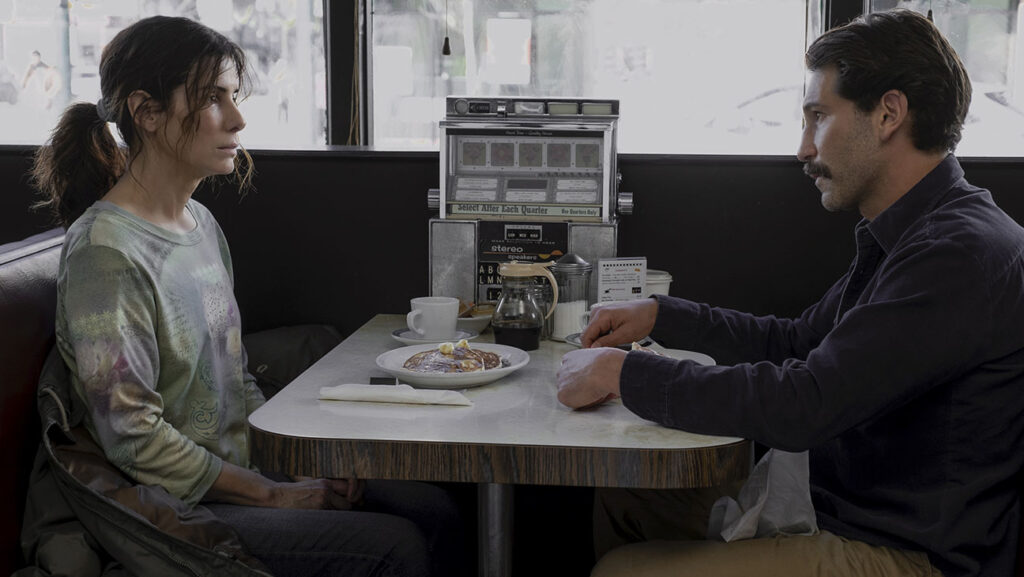 Powerfully told, weaving the three elements of released prisoner, vengeful sons, and troubled younger sister, The Unforgivable smells like the Oscars. Like Charlize Theron in Monster, Bullock shows us varying sides of Slater, some more sympathetic than others. Like Netflix's 2018 Monster (same name but different), what the audience thinks it knows is wrong, almost entirely until the end.
The points couldn't be much stronger about redemption and grace, crime and punishment, justice and the court of public opinion. This film is so on-the-nose for present-day America, and it feels like a necessary exercise in what it means to be human, or to even consider the purpose of humanity. As people of faith, we promote forgiveness – rather, we talk about it all of the time. But do we really believe in it? Do we believe people can change? Do we believe that we can change?
In Luke 6, Jesus says, "Do not judge, and you will not be judged. Do not condemn, and you will not be condemned. Forgive, and you will be forgiven. Give, and it will be given to you. A good measure, pressed down, shaken together and running over, will be poured into your lap. For with the measure you use, it will be measured to you."
If we claim to follow Jesus – and we're told that to be forgiven we have to forgive others – then we have to do better than nearly all of "good society" does in this film. Sadly, we fail to forgive people for much less than what Slater is imprisoned for, and in the process, dishonor the love that calls us to follow.