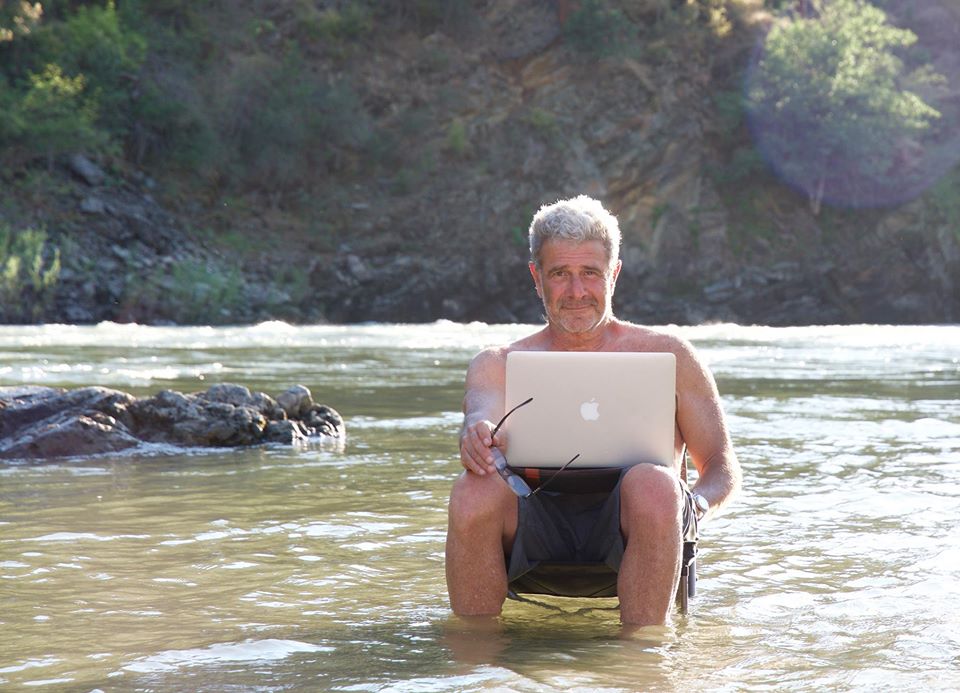 By Jacob Sahms
On a weeklong kayaking trip, complete with daylong paddling and evenings sleeping by the river, Gil Junger found himself sweating through one hundred degree days. One night, he found himself working on his Mac, the script of a film about a boy and his dog flowing through his fingertips, in the middle of the river. The resulting image is one of Junger's favorite photos, and the result of his work is next Tuesday's feature film, Think Like a Dog.
Josh Dushamel and Megan Fox play middle-aged parents Lukas and Ellen, who find themselves in the midst of a rut in love and life, while parenting the highly-intelligent Oliver (Gabriel Bateman). When Oliver's mind-reading science experiment misfires, he's suddenly finds himself doing what the audience already can do: understanding the thoughts (and barks) of the family's dog, Henry (Todd Stashwick). With so much on the line for their family, the film sets out to figure out, meaningfully and hilariously, whether or not the family can learn the roots of happiness from their loveable canine.
A conversation with Junger quickly hinges on understanding gratitude. Forty-five years ago, at Trinity-Pawling School, he found himself learning from the Episcopal school about the expectations of Christian discipleship in twenty-minute services each morning. Having been raised as a Reformed Jew, he heard things he'd never heard before. "I was the only Jew in the school," he explained. "Every morning, like the other students, I'd put on my blue blazer, white shirt, flannel pants, and go to church. It was weird for me at first but the simple act of that becoming a routine in my life paved the way for openness as an adult. I like to think that I'm a pretty open guy."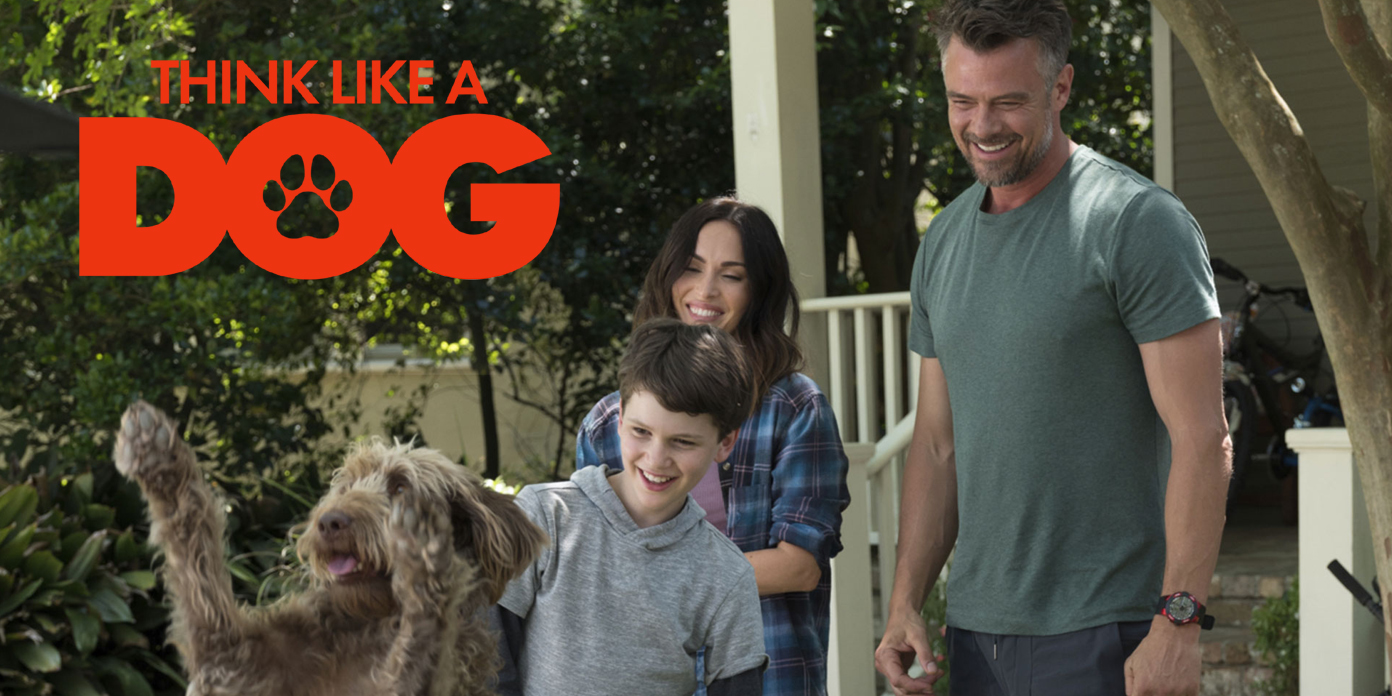 "I am eager to learn things from a different perspective and it's made me a better writer, director, and to love things that traditionally, without that experience, I might not have been open to. That's the biggest gift I got from that school."
So, for the director of films like 10 Things I Hate About You and Black Knight and television shows like Blossom, Ellen, and Hope & Faith, it's not surprising that he would examine his life through a family comedy by way of a dog. Dogs are loyal, dogs are unconditionally loving.
Dogs are grateful for the moment.
"I had experienced a tremendous amount of sadness in my life, so much so that at twenty-nine, I tried to take my own life," Junger explained, matter-of-factly. Thirty years later, as his marriage broke apart, he found himself reflecting on what he'd learned, as early as back at Trinity. "What I have learned in the last five years especially, as everything seems to click, the biggest thing that has shifted my heart is self-love and gratitude. I'm so grateful. If there wasn't divine intervention in my life, I wouldn't be here – and I'd be a miserable guy."
After looking for validation in things that he says are typical for the Hollywood culture, things like money, beautiful people, bigger houses, and more, Junger found himself exploring what it meant to be grateful for what he did have. "I didn't just write a cute little movie but I wrote it as a love letter to my kids and my dog. I wrote it to share with the world how lucky I am and how I got there. It's gratitude for the simplest of things. Your eggs are cold and you're complaining? We're all so blessed. I was trying to convey that. I wanted to make a sophisticated family comedy, that kids and parents would both respond to on their own levels and see this life-affirming, simple message: appreciate what you have. It's love and family."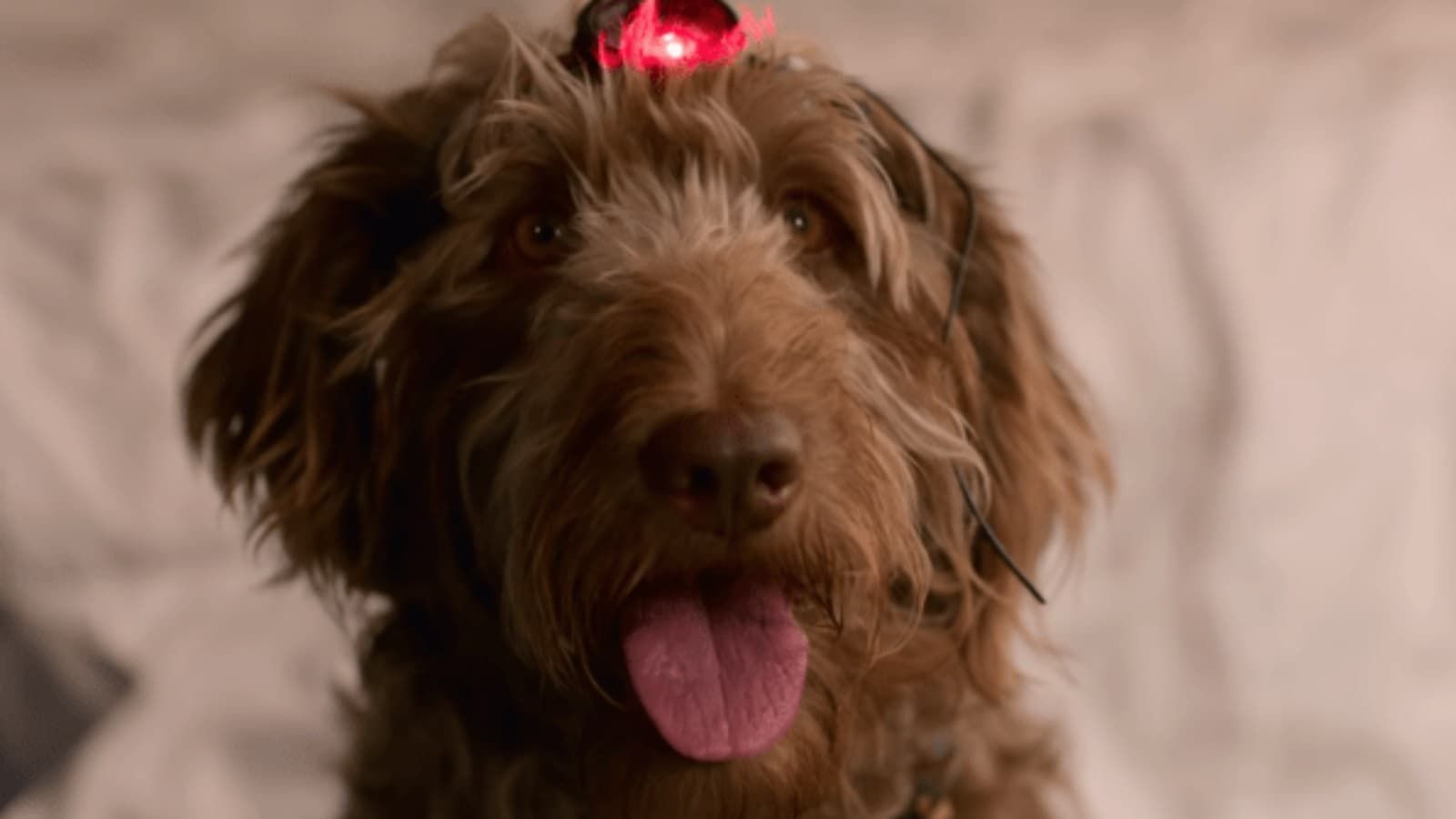 "It's so simple. Get back to basics. When this world is so upside down right now, stop looking outside of yourself for answers."
Junger wrote from his heart, drawing on the experiences he knew personally in his failed marriage, both to entertain his boys, then eight and eleven, and provide a message of warning and encouragement to his younger married friends. With the help of producer Andrew Lazar, he solidified the problem that Lukas and Ellen experience in their marriage.
"It was important to me as a writer, filmmaker, and filmgoer that my friends who were parents could sit in the theater and think, 'That's me. They seem like me and I've drifted apart and I need to check myself.' Start a date night. Keep the focus, and not forget that when you first met your wife or husband, there was magic and it made your heart race. Why don't you still feel that way?" he explained. "And, that kids like my boys would walk away laughing."
While the film is laugh out-loud funny (Junger's own son Will plays a science expo participant whose mother accidentally sends him floating to the ceiling in an early scene), it's a gift from his own pain and self-discovery that Junger shares now for audiences everywhere. He's suffered through, and overcome, recognizing his own lens developed early as a child, that held him back as an adult. And he wants to save some others from making the same mistakes.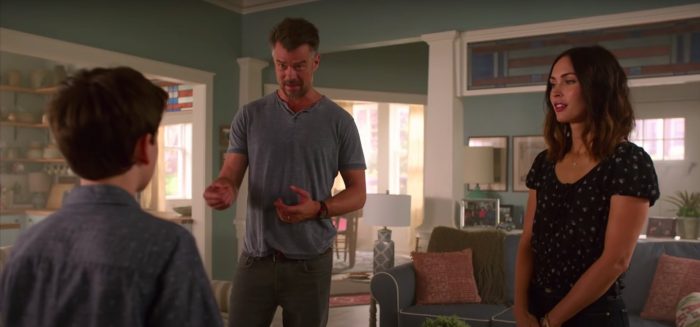 "The biggest gift for me, the first step to being happy, is appreciate who you are. We get all these messages up until the age of ten, whatever they are, influence who we are. The negative things that are painful in our childhood, we look through that lens or prism. My prism was filled with insecurity. Luckily for me, that didn't turn me into a criminal or an angry human being. It was so painful to be feel less than, I was determined to be really good at work, so I refused to let people tell me I wasn't smart or less than. It took me until sixty to realize that I was successful, that I didn't need the old messages and programming because they weren't true. When I started to love myself, my relationship with the world became super happy."
That's why the sixty-five-year-old Junger fills up the void with humor and happiness. He sees his colleague from Hope & Faith, Fox, now all grown up, beautiful and deep and full of gratitude. He calls Duchamel an "anomaly" in his profession, "one of the nicest human beings I've ever worked with, genuine, kind, just a stand up guy." It's these kinds of people he worked with to deliver the funny – and the powerful – message of Think Like a Dog. To love. To pursue your family.
Sometimes, you just learn the lesson from the most (un)likely of sources, like a dog.
Think Like a Dog is available Tuesday.