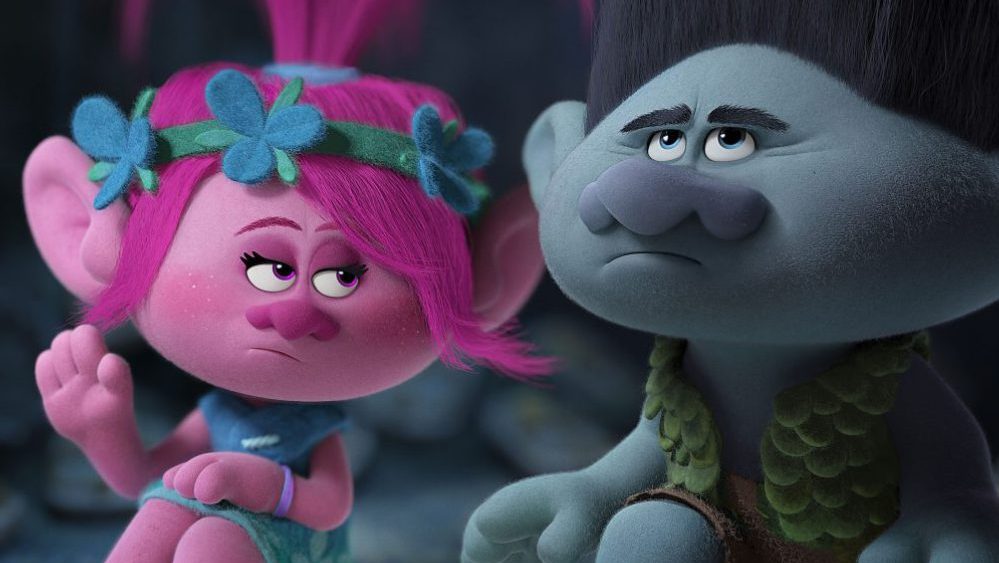 By Jacob Sahms
Watch Trolls World Tour on Christian Cinema today!
"Happiness is inside of all of us. Sometimes you just need someone to help you find it." 
In 2016, Trolls arrived in theaters, another film based on a toy fad. Few expected that the $125 million film starring peppy Poppy (Anna Kendrick) and negative Branch (Justin Timberlake), who must team together to save the Troll world from being eaten, would make nearly three times its budget in a worldwide tour of animated singing and dancing. But it did – and it's generated enough love to receive the sequel treatment, with Trolls World Tour coming directly to digital platforms on April 10.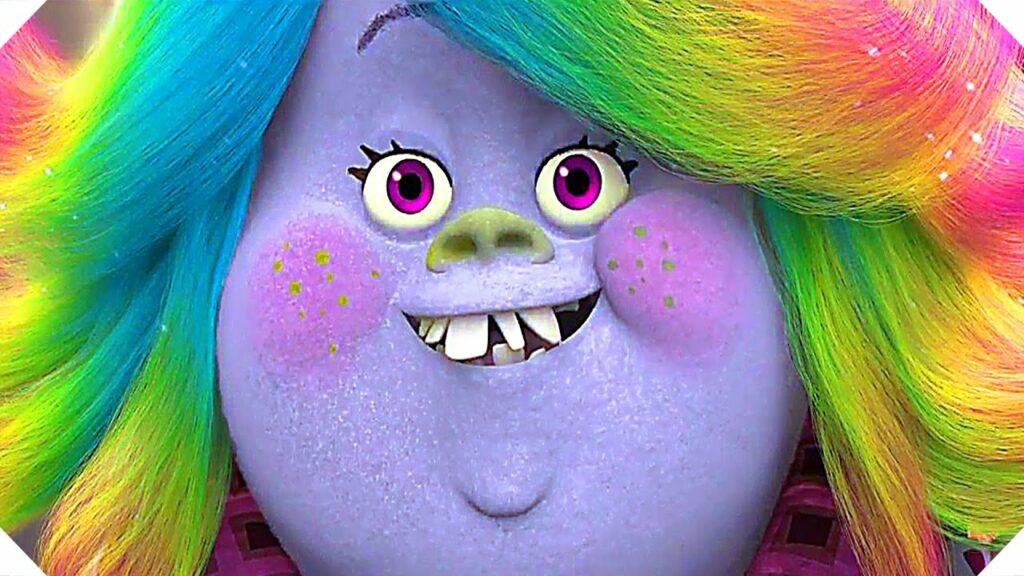 The film is hilarious, thanks to its mismatched personalities central to the story, one super happy as Trolls tend to be and one … incredibly dark, pessimistic, and panic-chasing. It's beautiful with its explosion of colors and glitter, and toe-tap inducing with its musical numbers, like "Can't Stop This Feeling" and "True Colors." But the message of the film – thanks to the collision of the Trolls with the sad-sack, Troll-eating Bergens, led by Christopher Mintz-Plasse's King Gristle Jr. and Christine Baranski's Chef – shines a light into the darkness that lurks at the corners of our current lockdown/shelter situation.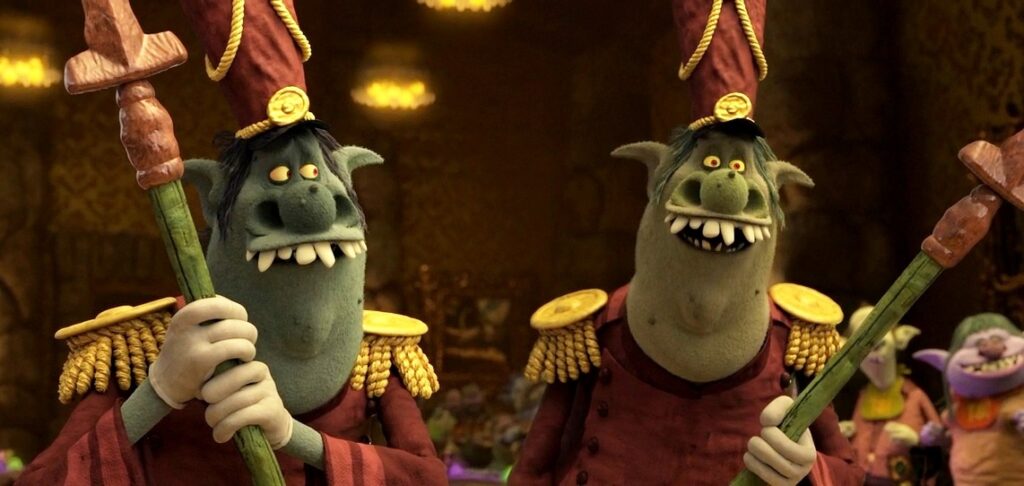 Consider the opening salvo into the backstory of the Trolls and the Bergens: the Trolls are happy-go-lucky, truly joyful as individuals and a society; the Bergens are bitterly miserable and somehow get the idea that they can be happy one day a year by eating a Troll. That's right – the only way the Bergens know how to be happy is by stealing the happiness, literally the life, of another person. (Let's be real: we all know people like this.)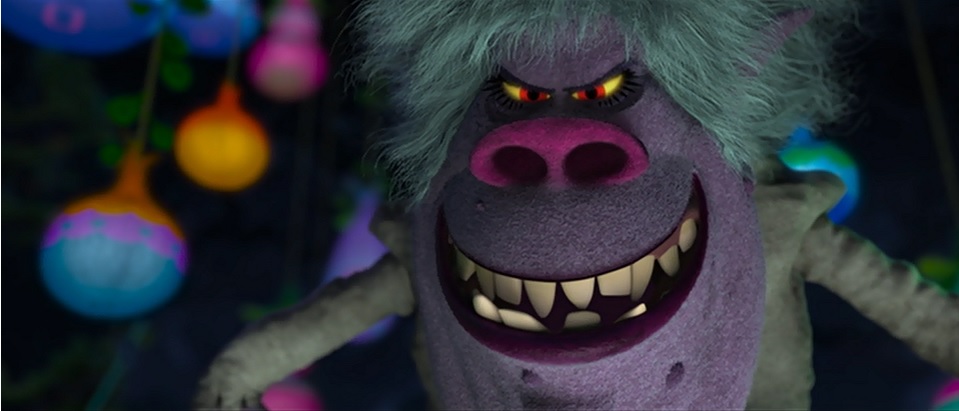 On the Troll side, there are still lessons to be learned. The former King of the Trolls radically fought to make sure "no Troll is left behind" but as he aged, he lost some of his "mojo." When faced with a new threat from the Bergens, he abandons the Trolls who have been captured, even after his young daughter, Poppy, proposes that they should all go to rescue the captives. He says he's too old, that he's not the king he once was. Again, unfortunately, this can be the way we pursue truth, justice, faith, and even love. We once burned ferociously with a fire about standing against injustice or standing for something, and yet, we can grow tired and apathetic.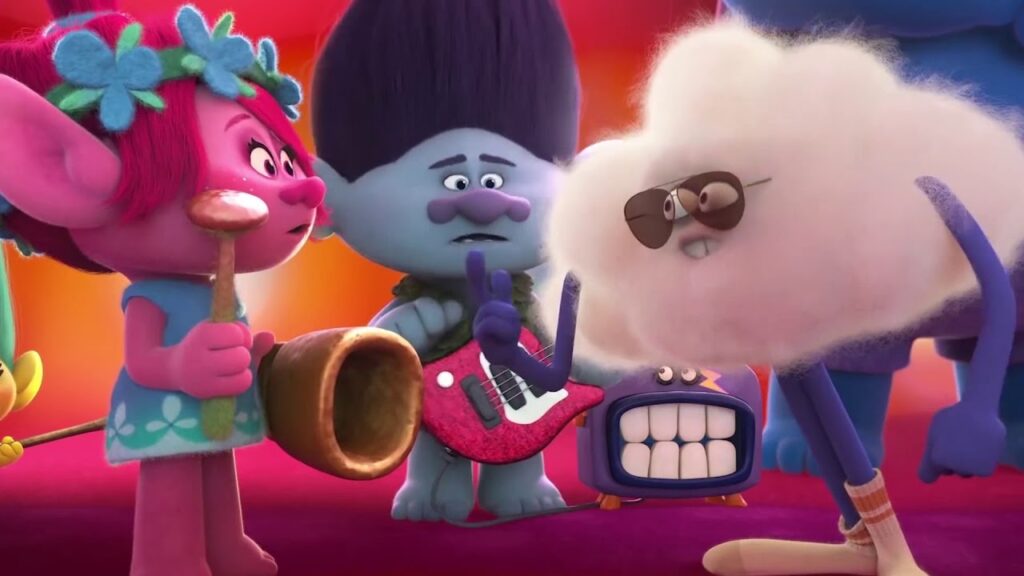 Thankfully for the Trolls, there's Poppy. And thankfully, for the Bergens, there's Bridget (Zooey Deschanel), the scullery maid for Chef and a secret admirer of King Gristle Jr. Each of them believe that there's a different way forward, that eating Trolls isn't the only way for Bergens to be happy. Poppy can see Bridget for who she is – and reminds Branch that Bergens don't have to be bad (or fear-inducing) just because they're Bergens; she also reminds Bridget that she and other Bergens can pursue happiness, that Bridget specifically can choose to pursue true love. In the midst of a societal lockdown – under attack from a death-inducing plague of persecution – Poppy brings peace, hope, love, and JOY. (And even in her dark night of the soul, her influence allows everyone else to remind her of the joy because she shone so much joy into them first.)
JOY. That's right. In the midst of everything going wrong that could possibly challenge Poppy's peace and sense of what the world should be, Poppy finds a reason to dance, to sing, to hug. (Okay, no hugging right now… ) And that's the point, especially at a time like this.
The Bible is FULL of reminders to pursue joy and to praise God all the time. Consider the book of James. In James 1:2-3 (NIV), the author shares, "Consider it pure joy, my brothers and sisters, whenever you face trials of many kinds, because you know that the testing of your faith produces perseverance." And later, in James 5:13, "Is anyone among you suffering? Let him pray. Is anyone cheerful? Let him sing praise." (If you want a constant reminder, trying reading a different Psalm every day!)
As we await the arrival of Trolls World Tour, the initial film reminds us that we all need a little more Poppy in our lives. The world acutely identifies the suffering and struggle right now, but can it see the definitive expression of Christian joy in you?
Watch Trolls World Tour on Christian Cinema today!