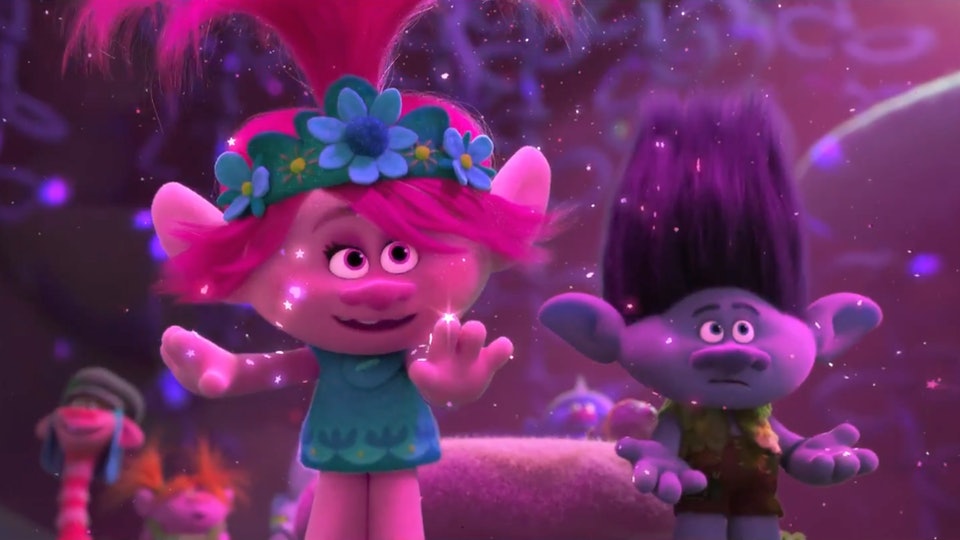 By Jacob Sahms
Once the worldwide race of Trolls lived in harmony, as six different varieties of Trolls appreciated six different styles of music: Pop, Rock, Funk, Classical, Techno, and Country. But when the Trolls of different musical styles became "intolerant of each other," each subgroup of troll took their style's "string" and broke off into their cultural bubble. (Think The Tower of Babel, only lyrical.) Years later, when a new Queen of Rock, Barb, decides that she'll reunite the Troll World under Rock, narrative tension explodes in the colorful explosion of song that serves as the sequel to the 2016 hit that saw Anna Kendrick and Justin Timberlake team up, in voice only.
Trolls World Tour again rallies an A-list of voices, starting with Kendick and Timberlake, and rolling through returnees James Corden, Ron Funchess, and Kunal Nayyar, and newcomers, musicians Kelly Clarkson, Ozzy Osbourne, Mary J. Blige, George Clinton, and Anderson Paak as the heads of the other musical cultures. All of this is under the watchful eye of director Walter Dohrn (Shrek films, Sponge Bob Squarepants), who does a fair amount of the voices and singing. Did I mention singing?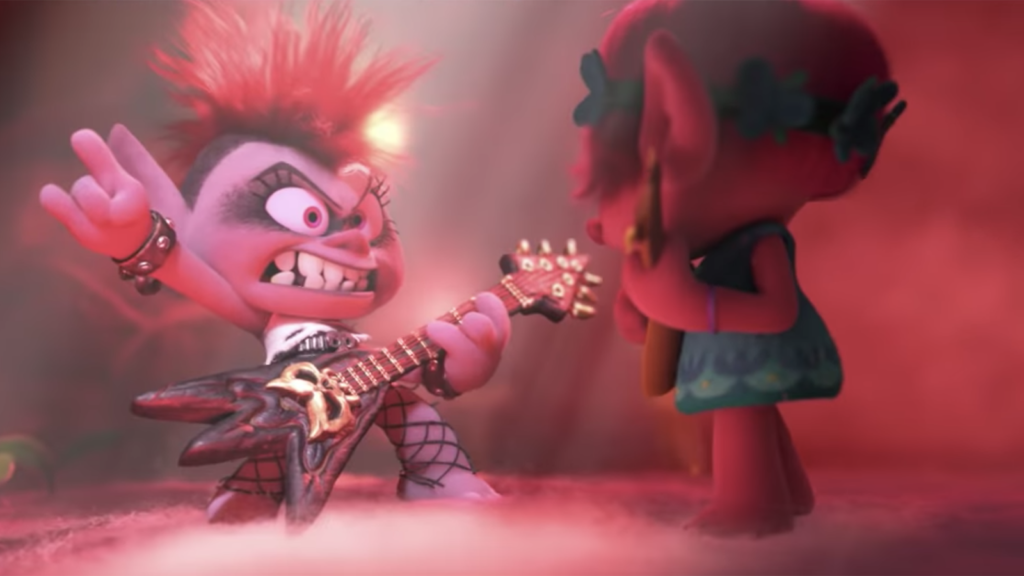 "Trolls Wanna Have Good Times," "The Other Side," "Atomic Dog World Tour Mix," and "Rock You Like a Hurricane" again show the tunes we've known and loved, mixed with some new spins (and beats). Given the healthy focus on music in the original, with amazing songs like "True Colors" and "Can't Stop the Feeling," it wasn't much of a surprise. Unfortunately, none of the music was quite dominant enough to get stuck in your head, but that's because the sound was so diverse and all over the place. And that, friends, is the point.
In a world where the known history has been written by the victors and not by a fair and balanced representation of what actually happened, the story here is about the way that the different Troll sub-genres have focused so intently on themselves that they dismissed all the others as "wrong." [There's a significant "whoa" moment halfway through where a discussion of lyrical history is actually a commentary on the way that in the American Way that different cultures or ways of doing things have been force-fed into one way of doing things. It's one more reminder that yes, kids will be entertained like crazy by the fast beats and righteous animation, but there's plenty here for adults to mull over.] While the music might not have been as explosively catchy as the glitter bomb in the first film, the story is the narrative wrapped in hugs that we would do well to listen to during this time of social distancing and quarantine.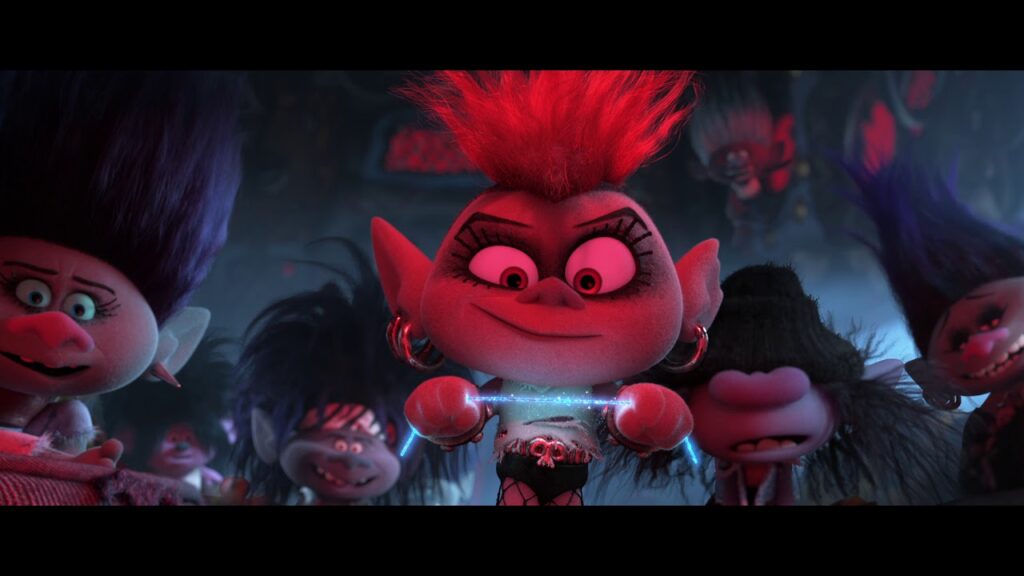 The moral of this story is two-fold: we shouldn't try to make other people into our image (musically) but we also don't all need to be the same to make the world's turntable spin. In fact, if we're all the same, there's no way for musical harmony. We'd all be one beat, one note, played over and over and over again. (In a faith-based setting, this is what happens when all the praise choruses start to sound the same. Or when we can't recognize the beauty of the Church in its denominations and variations.) Too often, in the real world, we've tried to homogenize everyone to our comfort level, when the original Creation was in God's Triune image, in a garden rich with exotic foliage and an ark's worth of animal of every kind. Trolls World Tour reminds us that we don't all have to be the same – nor should we be – 'cause all God's critters got a place in the choir.
Some sing pop, some sing rock, some sing a song we haven't heard yet.