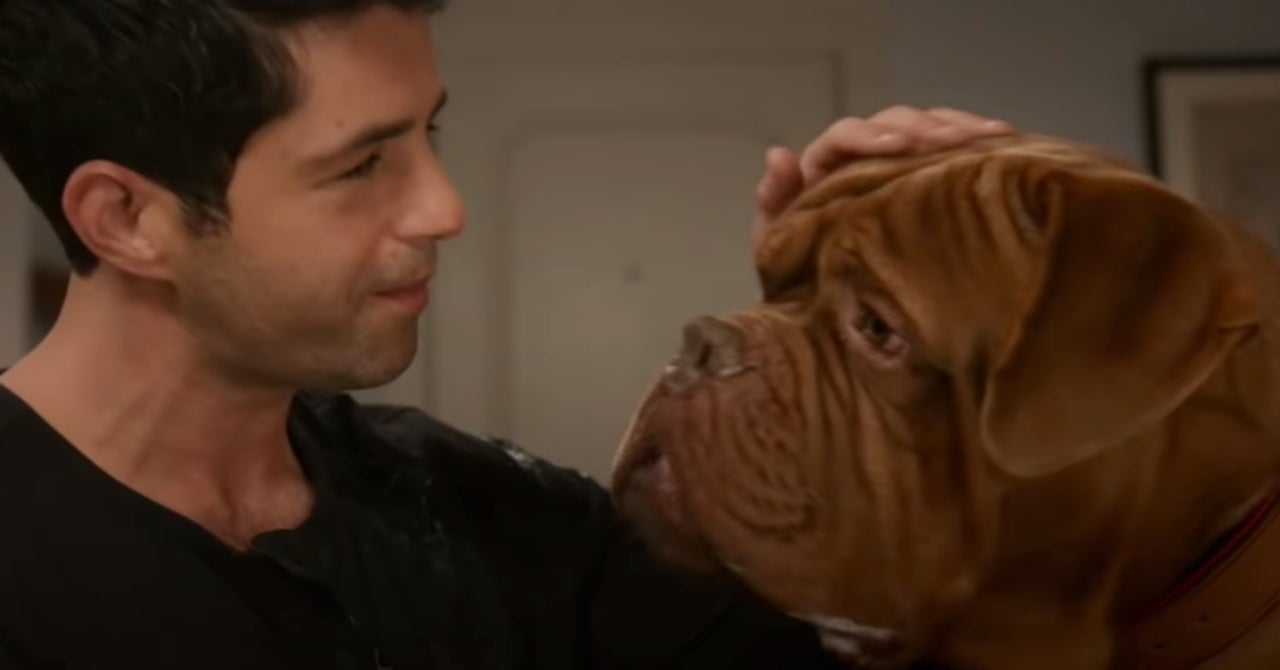 By Jacob Sahms
Disney has a strong track record with entertainment revolving around animals, like The Jungle Book, Lady & the Tramp, etc. But their latest release is a television series based on the Tom Hanks' film Turner & Hooch with Josh Peck playing Hanks' son, Scott Turner Jr. While the original film ends badly for Hooch, the television series premiered with an episode aimed at younger audiences, with enough entertainment for adults and kids to get behind.
In the premiere, Turner inherits his deceased dad's dog, another French Mastiff named Hooch, at what seems like the worst possible time. Turner blows his U.S. Marshals assignment and an informant with access to a hidden stash of money is kidnapped from Marshal custody. Turner and his pregnant Marshal partner, Carra Patterson's Jessica Baxter, are blamed for the kidnapping – which Turner completely missed because on the first night of Hooch's life with Turner, he wrecked Turner's apartment. But this is a dog the elder Turner taught to fight crime, and fight crime he does!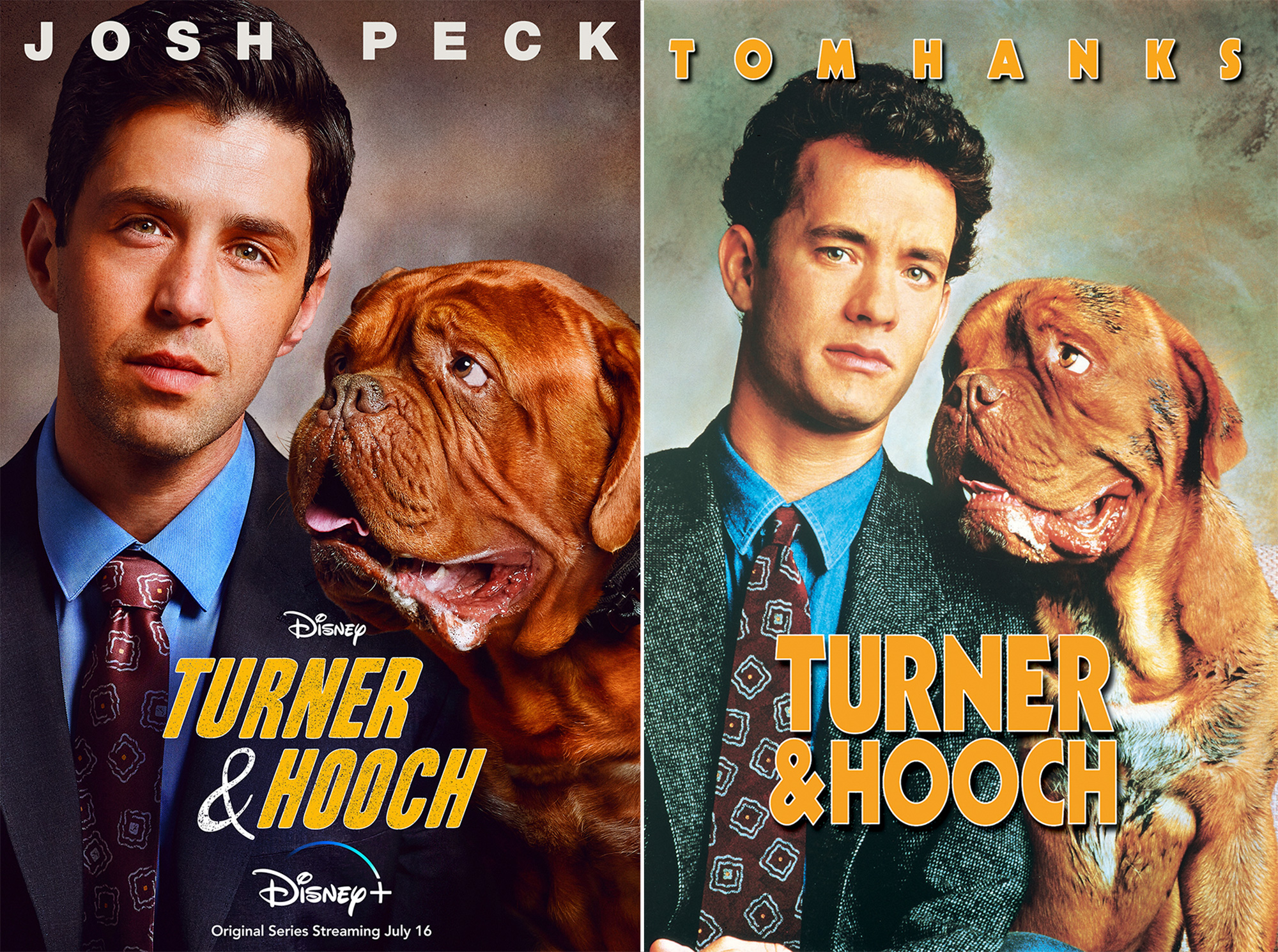 Laugh out loud funny with a few expletives and minimal violence for a cop show, the first episode entertained everyone in my household, even the skeptical teenager. While Peck and his co-stars do an admirable job, it's the five French Mastiffs who play Hooch that steal the show. With well-timed shots of the dogs and their expressions, the audience is treated to the best side of animals: their perpetual love and perception of human interaction.
Turner's "love interest" is a K-9 trainer Erica Mouniere (Vanessa Lengies), who helps Turner understand Hooch – and clearly has a crush on her Marshal counterpart. Turner is OBLIVIOUS, and that leads to some of the hijinks in the first episode as well, as he's so focused on work that he misses all the signals. But the love story is all in good fun so far.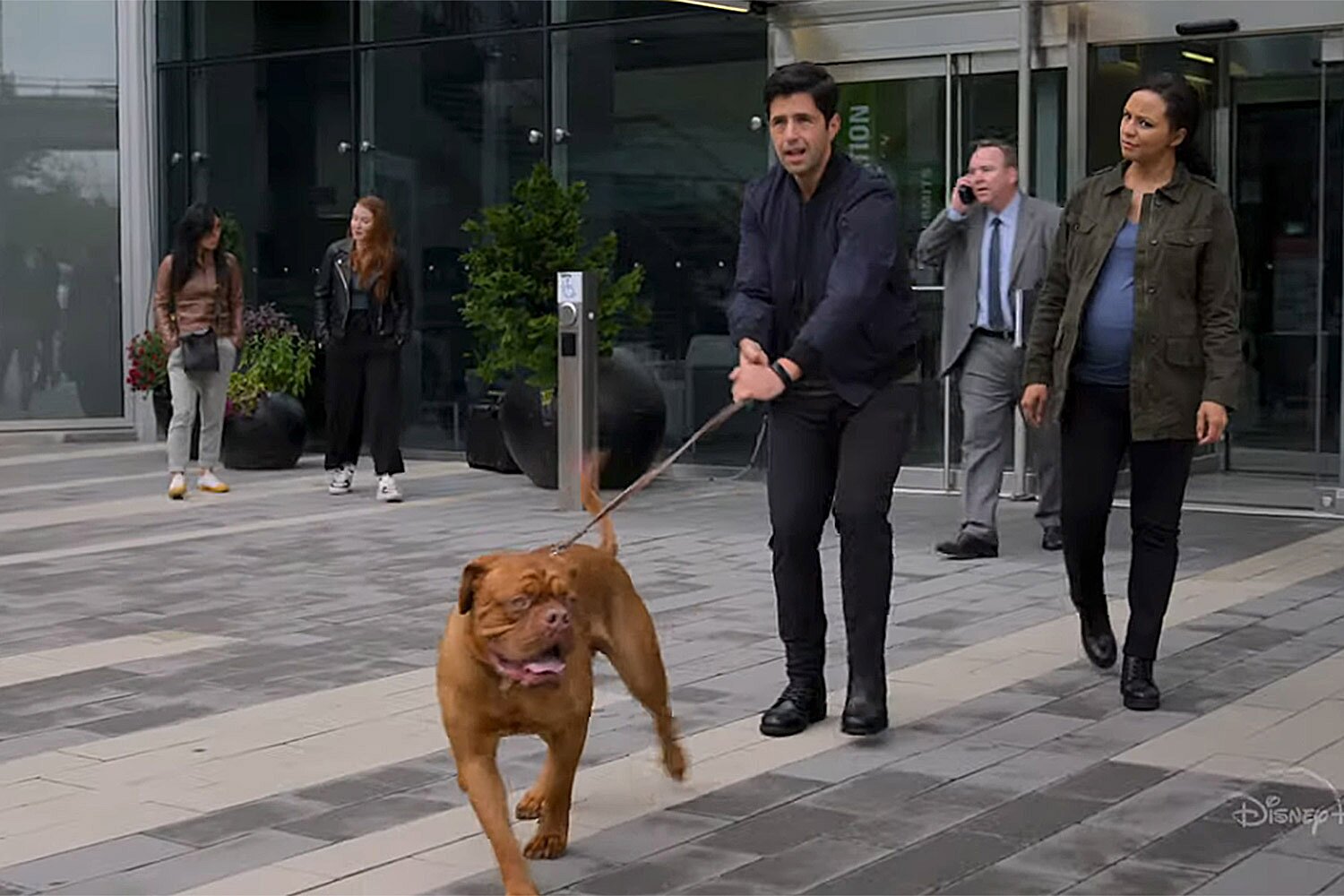 For the most part, the first episode's "crime of the week" sets up the supporting cast, while giving the audience plenty of Hooch to watch and love. Anyone, even the most hardened anti-animal person, will find themselves chuckling at Turner's expense, and see the way that Hooch brings life and joy to those around him, especially Turner's sister (Lyndsy Fonseca) and nephew (Jeremy Maguire). In the capable hands of Matt Nix (Burn Notice, The Good Guys, Gifted), we see all of the people at their best, and recognize how one lovable, out-of-control dog brings them all together.