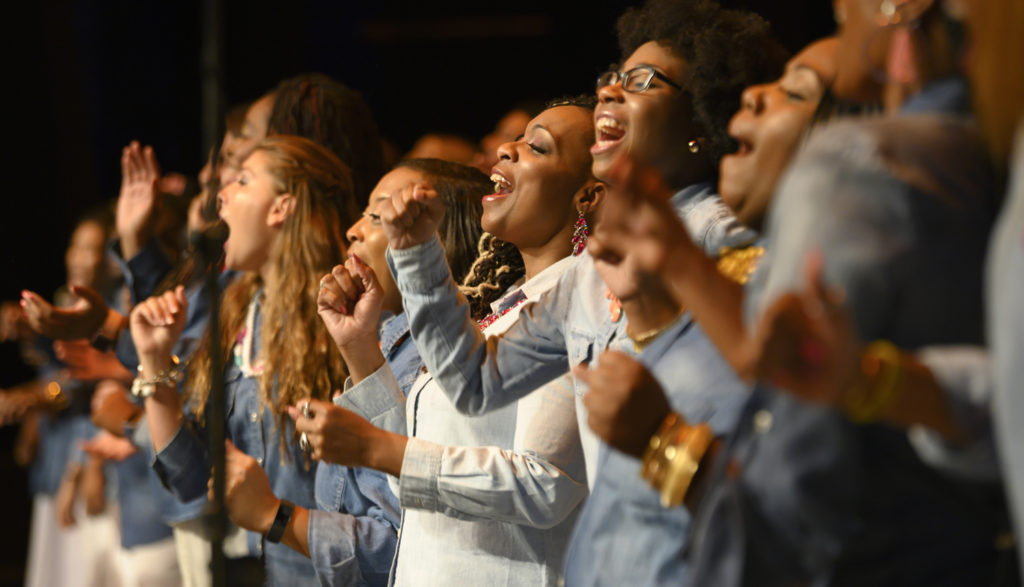 By Jacob Sahms
Netflix is coming to Hampton Roads, Virginia, thanks to Bishop Ezekiel Williams of Faith World Ministries and his prestigious musical nephew Pharrell Williams. The two discussed what a multicultural gospel choir audition would look like in the twenty-first century, and then drew on the skills of some of their musically-inclined friends, like Patrick Riddick, a nationally-renowned speaker and worship leader. The graduate of Norfolk State University and Liberty University talks fluently about his faith, the power of music, and the love of his life, his daughter Madeline, ahead of the release of Voices of Fire.
After two conversations between the Williamses, Riddick's phone rang, and it wasn't long before he was hooked. "I was the first person they called, and anything they asked, I was like, 'I've got you,'" he shared, chuckling. "We wanted to do something fresh, a multicultural choir. I knew it was going to be big but not like on-Netflix big!"
Riddick says that the focus was on making gospel music the influencer, not the influenced. "We can dream about excellence, but it's about people seeing what we do, and appreciating the gifts God has given us. This was a bold move – a faith walk – and we jumped up with what our hearts and minds were telling us. Voices of Fire is what has come to fruition."
While hundreds of hopefuls come through the first few episodes, auditioning American Idol-style before the Williamses, Riddick, and a few others, Riddick's facial expressions add to the joy of hearing the musicians perform. There is nothing hidden in the way that he responds because his passion shines through.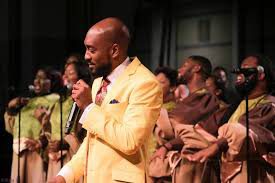 "We love music. Some people are doing it or in it because they can but it's not really their passion. The panel is people who have been passionate forever, and the joy that comes in from seeing undiscovered musicians."
Riddick has been working with choirs for thirty years, as someone who started singing with the adult choir at five or six, and began leading his own choir at ten. By seven or eight he was belting out "There's Power in the Blood" in church, after listening to his mother and grandmother sing and watching their appreciation for music as they listened to others.
"My earliest memories of gospel music come from my grandmother and my mother," remembered the musician. "On pay periods, my grandmother would come home with the latest LP, and play it on the HiFi system. I would jump and stand beside it, singing. They led in the church and community choirs, too, and I loved to hear them sing."
Now, with the six-episode series on Netflix, Riddick is proud of the way he's become part of something that will show the beauty of music and the power of faith to a wider audience. And he's proud he gets to show that off with his daughter, who is part of the series, too.
"I know who's who in the area, musically, and to be sitting there and these different people come in, they're just blowing me away," he shared. "But I'm also doing something my daughter Madeline can be proud of. She's a little older than when we were taping, and now she can see me working with Pharrell and the project hitting the nation."
Together, the musical community that the Williamses and Riddick created will culminate in a concert that Riddick can't wait for audiences to see and experience. Of course, there are rough spots along the way, rehearsals when not everyone was on the same musical page. But that's part of the journey, and in the end, it'll move audiences with its true stories, and it's audio (and visual) presentation of a unified hope in Jesus Christ.
That's something everyone can clap along to!
Voices of Fire premieres November 20 on Netflix.