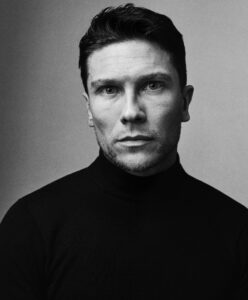 By Jacob Sahms
British director Ben Cookson remembers watching Ken Loach's Kes and being struck by the way that the director had made a recognizable England as the backdrop for his coming-of-age story. In telling Michael Morpurgo's coming-of-age story set in World War II era Lescun, France, Cookson set out to be as faithful as possible to the novel by the War Horse author, and as true as possible to the issues that the story conveys.
"Most of his books are about children and young adults," Cookson explained, "and I wanted to make the film accessible to kids even while dealing with heavy issues."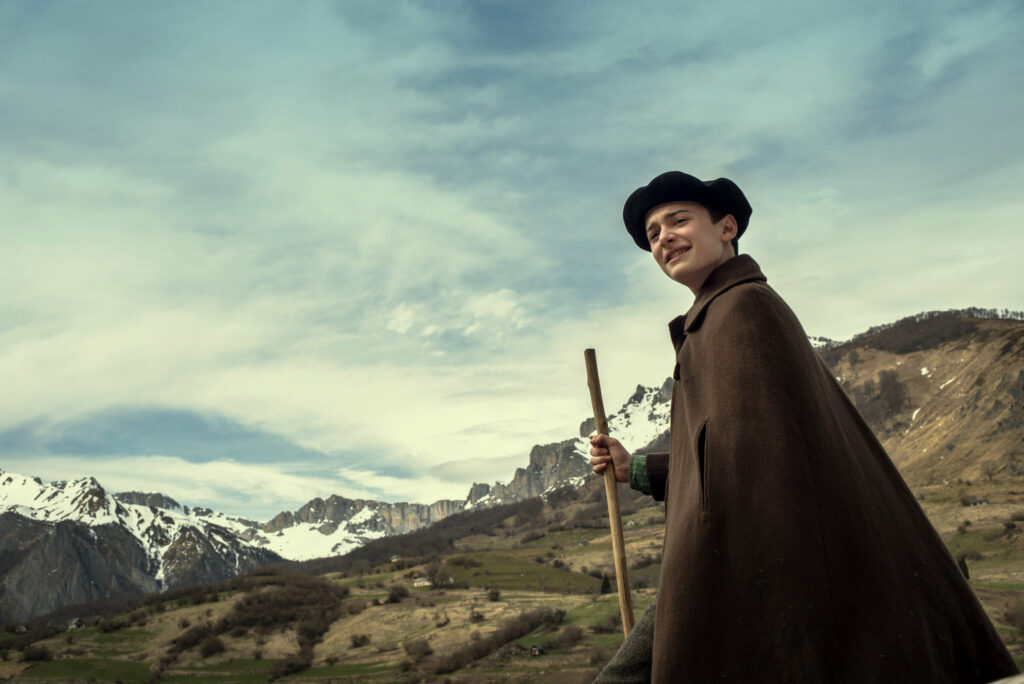 In Waiting for Anya, there are several issues to consider. First, there's the struggle of the shepherd boy Jo, portrayed by Noap Schnapp (Stranger Things), who must navigate life while his father is off at war with the Nazis and shepherd sheep against the occasional bear. Then there's the issue of how Jo's grandpa Henri (Jean Reno) is helping hide Jews in the woods, including Benjamin (Frederick Schmidt), with the help of Benjamin's mother-in-law Horcada (Angelica Huston), while the Nazis led by Korporal (Thomas Kretschmann) and Leutnant (Tomas Lemarque) occupy their village. All of this creates a climate of right and wrong, with right and wrong by the law occupying different space than right and wrong by conscience or by God.
Jo is our viewpoint into the story, a burden that Cookson says Schnapp gamely carried. While the director had the pleasure of working with Huston and Reno, it's Schnapp who was present in ninety percent of the scenes at the age of thirteen. "It's the law in France that you attend at least four hours of in class school a day," said the director. "So balancing school and work is taxing, and puts so much pressure on child actors. He didn't have take after take to use, but he nailed it quickly."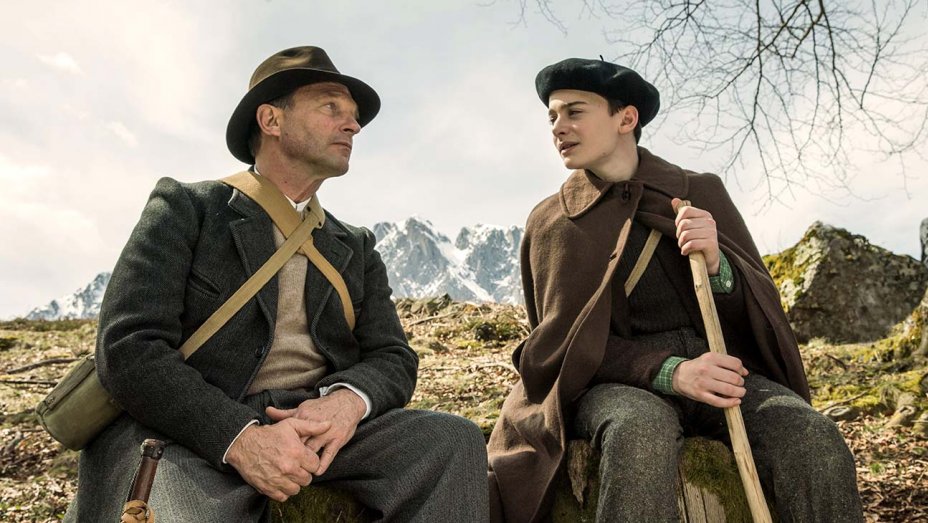 The "waiting" in Morpurgo's story actually revolves around another young person, as the audience watches Benjamin's hiding his own daughter on a passenger train moments before she's supposed to be headed for a concentration camp. In the one scene Cookson says he designed completely by himself, he drew from a news report about the train station in Bobigny, where Jews were sent off to concentration camps while 'normal' people traveling to meet up with friends or to go shopping were passing by without interference. It's a picture of how people are forced to choose during war or other evil to collaborate, resist, or turn a blind eye.
That's the spirit of Morpurgo's work, Cookson says, seeing hope in the midst of World War II while also challenging audiences to consider their own responses to evil. That challenge is delivered by the actions of one special shepherd boy. "Jo does the right thing, not as a result of critical or political thinking, but because it's the right thing to do, to help the persecuted."
The depth of the characters, their complexity in the face of complex situations, drew Cookson in. Jo's father has been through a terrible ordeal and we can imagine what was done to him and what he's seen on the front lines. In the film, the audience sees the demons manifested in his drinking in the bar and his hatred "oozing out of every pore," shared Cookson. On the other side, Cookson says that Jo can look at the Germans stationed in Lescun.
"When we were doing research, we saw that a lot of the soldiers sent to control the border weren't SS but rather older Austrian or Bavarian soldiers with an expertise in mountaineering," explained Cookson. "The Korporal has layers to him. He's serving Germany but he also misses his daughters. He's performing a terrible duty but he understands that the Nuremburg excuse – that he's just performing the duty he's ordered to – isn't really an excuse."
Waiting for Anya releases in theaters, on demand, and digital on February 7th.