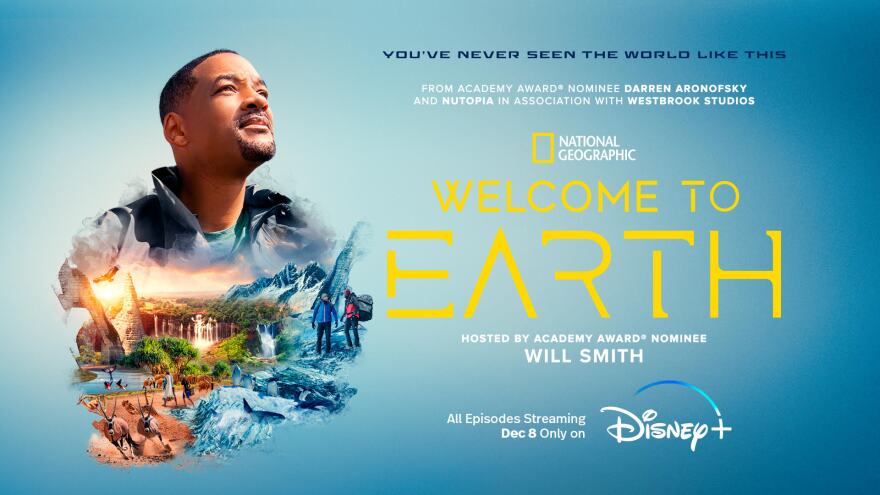 By Jacob Sahms
In 2018, producer Jane Root made a nature series called One Strange Rock where actor Will Smith provided the narration for the action on screen as audiences watched unique settings explored. After completing the narration, Smith turned to Root and shared his desire to actually go to those places.
"We were like 'sure, you can take months out of your megastar schedule to travel to dangerous and exotic places all over the world,' and he said, 'No, I'm serious,"" the producer shared. "We talked to hundreds of scientists all over the world and asked, 'What are the hidden things we never see? Surely everything has been discovered.' They said, 'Oh, no let us show you.'"
The end result of all of those conversations is Disney+'s Welcome to Earth where Smith went around the world with different scientists and explorers to film incredible sights and experiences. The show is breathtaking visually, and also incredibly entertaining, both witty and poignant. Root says that is because of Smith.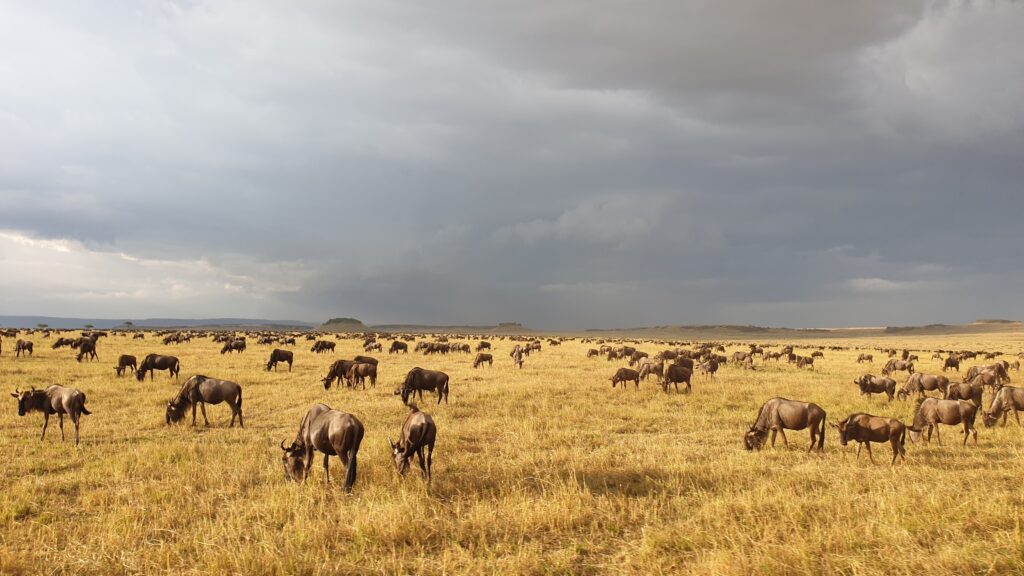 "It's about Will. He's that guy for real. Sometimes you think people are acting but he really is that person that you want him to be," she said. "Filming in the middle of the Serengeti, one day the head of production is in the middle of nowhere washing up cups and glasses. Someone says,'I'll dry if you wash,' and standing there with a towel and plastic gloves is Will."
"The other thing about Will is that he's unashamed to be scared – I sometimes say one of his superpowers is he's not afraid to be afraid. He's terrified of the ocean – you can see that at the bottom of the ocean with Diva but he pushes himself to do it. We also had great explorers who were really committed to being with him – excited to be with him."
One of the things that's so apparent when watching Welcome to Earth is that this isn't narrated by Richard Attenborough, who is lovely … but not Will Smith. Root says that the people who love Smith will love the new nature show because of Smith's personality. "Fresh Prince [of Bel-Air] wasn't just a character – that was Will – that joyousness. That he genuinely was open to everything. He enjoys life. That pleasure is a big part of the show. Same with this – open to the amazingness of the world. He's not pretending to do that stuff. He really is that person. That's why the world loves him, and appreciates his enjoyment of the world."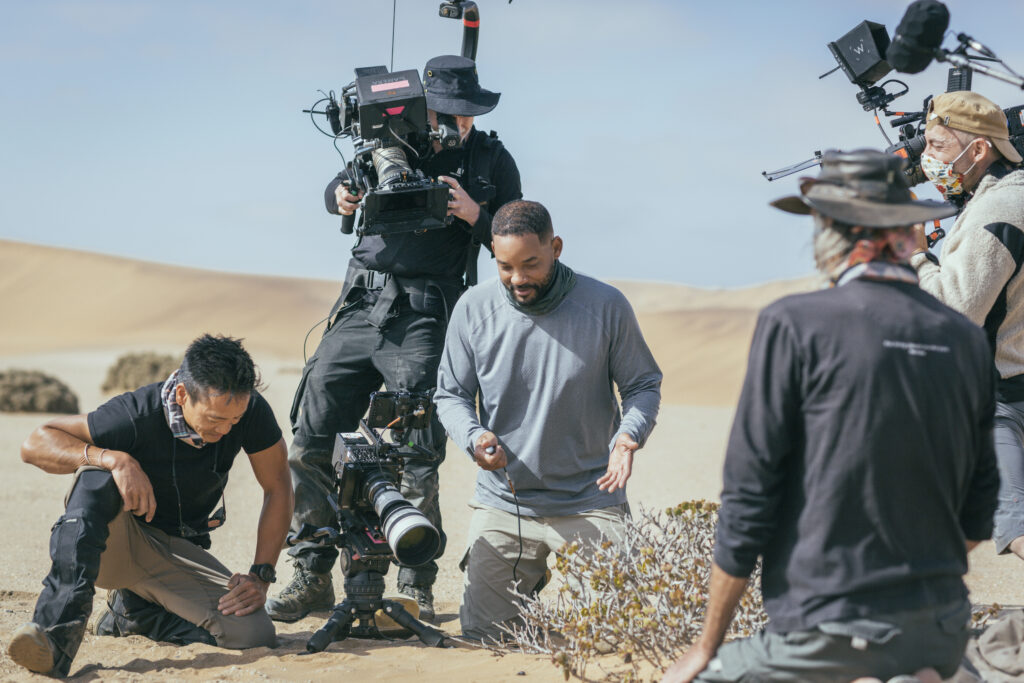 Root's experiences, including being the first woman to run a BBC channel, show her own tendency to explore and to push into new boundaries. She's easygoing and joyful herself on the phone, recognizing that she's succeeded in life, but not dwelling on her old laurels. That natural inquisitiveness that she shares with Smith comes from her childhood.
"I grew up in a family – not a rich family at all – that believed we could do anything you wanted, just go for it. Never thought you didn't get to go for it. A thing about just kind of diving in and doing it. It's what I've always done. I don't think about it that much. Being the first woman to run a BBC channel was a big deal – it was on the news," she said, laughing. "I told my sixteen-year-old that people didn't think girls could do that stuff. The fact that I could is a sign that the world changes."
Now, she's producing a show that involves fluorescent squirrels, a volcano experienced as sounds, wildebeests, and the ocean floor. Listening to her share, it's clear she has the same desire to know and understand that her parents do.
"I have this image of my dad, lying in the middle of an intersection taking pictures of flat wallflowers. There was the screech of the car coming to a halt, and then 'That flower is so rare!' He ran across and took pictures. I was seven or eight. You kind of go from there."
Root is still pursuing the family exploration of all that lives – right now she's doing that with Will Smith, and audiences everywhere will benefit from it.
Welcome to Earth is available through Disney+ beginning December 8.