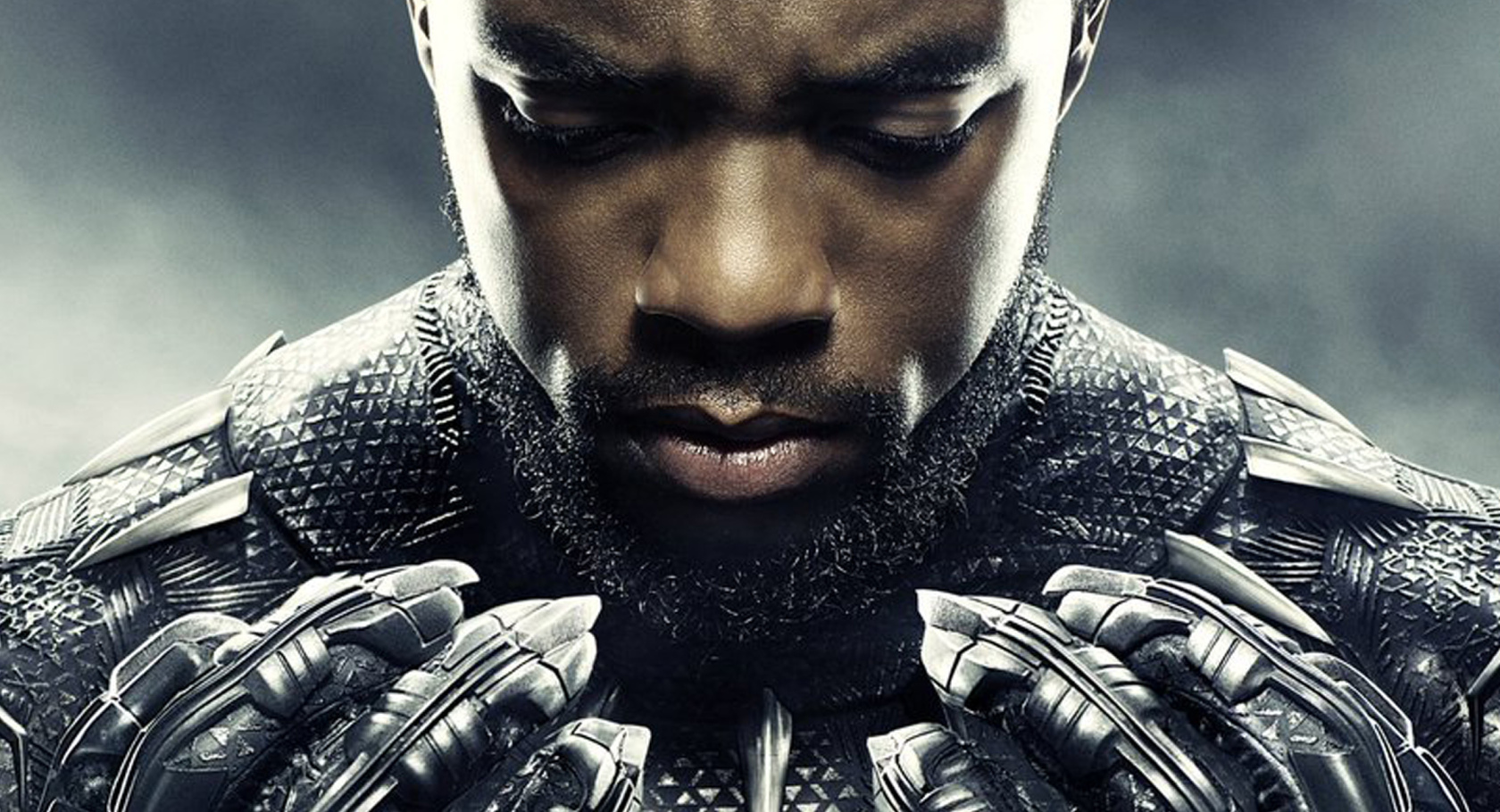 By Jacob Sahms
The Academy of Motion Picture Arts and Sciences presents its insider awards in a variety of film categories covering the story, acting, presentation, and much more with little golden men called Oscars. While the choices do not always reflect the popular (or commercial) success of a film, these awards still serve as a reminder that critical assessment of art matters. Here at Dove.org, our critical approach to film looks different than at other sites and organizations. So what would we make of the films nominated for Best Picture and other awards?
This year, at the ninety-first celebration of the Academy, Mexico's foreign film entry, Roma, is nominated for Best Picture and nine other potential awards, as is the historical drama set in the early eighteenth century The Favourite. Rounding out the other Best Picture nominees are Black Panther, BlacKkKlansman, Bohemian Rhapsody, A Star is Born, Vice, and Green Book. Almost all of the nominees require discerning audiences, and are not suitable for children or families.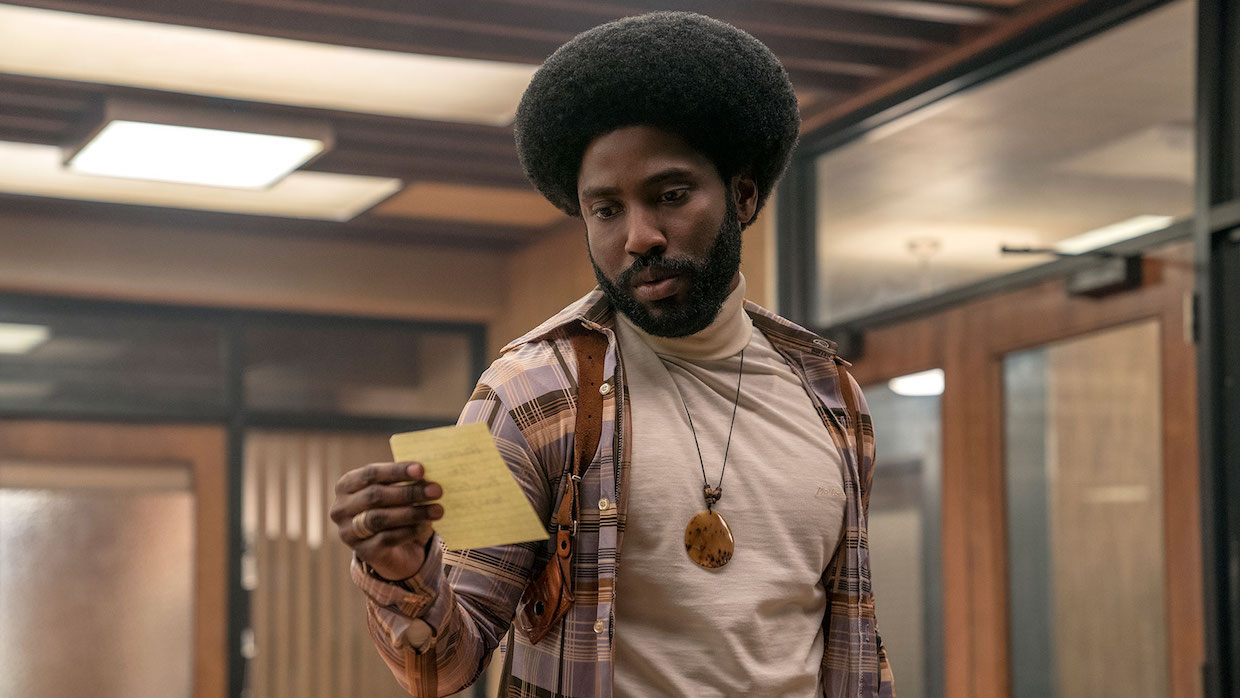 With the Academy's attempt to diversify to include a wider racial and gender spectrum clearly came an attempt to make the films more palatable for the general audiences, even if a few of these cannot be considered popular films or of consequence from a Dove perspective. The Favourite tells the story of intrigue revolving around two cousins who use their guile and sex to ingratiate themselves with Queen Anne during the early eighteenth century, Olivia Colman and Emma Stone attending to a sexualized understanding of relationships and power. Vice is based of the rise of Dick Cheney with makeup work on Christian Bale that may lead to an Academy Award, but it's humor will simply fail to make it open to all audiences.
Several of the films have potential, if plot pieces or some category (language, subject matter, etc.) can be carefully negotiated. The work of a black FBI agent to undo the work of the Klu Klux Klan in BlacKkKlansman is formidable, even though the language (and some violence) will be off-putting to some audiences. Bohemian Rhapsody tells the story of Freddie Mercury, with a potential Oscar-winning turn by Rami Malek, as he tries to figure out how to focus on "good thoughts, good words, and good deeds." But Mercury's sexual infidelities bombard the audience with an inability to faithfully navigate the musical world. Roma, another historical piece, is set in the early 1970s Mexico City as a young housekeeper wrestles with illegitimate children and changing responsibilities, in Spanish. The Netflix film reminds us of the power of family and the self-sacrifice that we should aspire to, but falls short when wrapping up the young protagonist's illegitimate pregnancy. .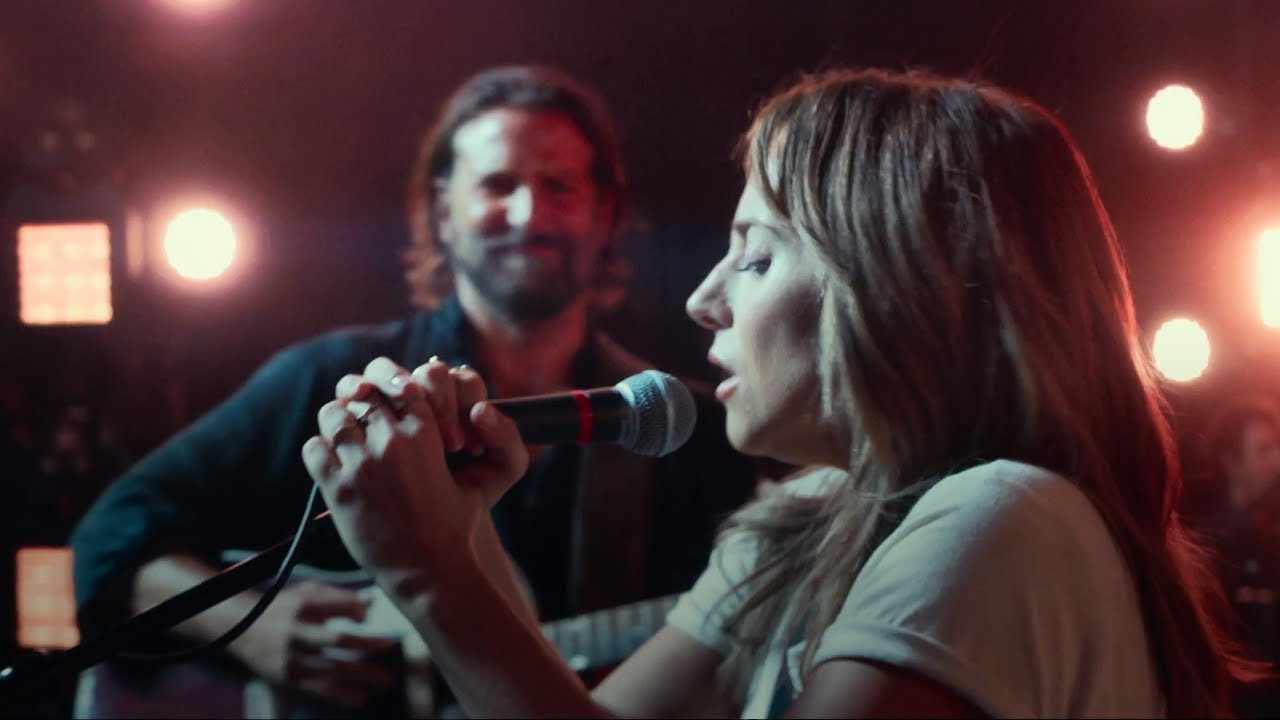 With great potential, A Star is Born is the fourth remake of a 1937 musical, this time with director Bradley Cooper starring as famous country singer Jack Maine, who "discovers" Ally (Lady Gaga), and helps her become a star. While the film progresses through their changing directions (Ally's star rises as Jack's falls), the audience recognizes that the two of them truly love each other, as they work through relationship troubles, and later, marriage. But the outcome of the story, while well acted, fails to measure up to our expectations for what a Christian perspective given that Maine's final decision to sacrifice himself reflects the original versions in his suicide. A finely-crafted remake, the film's depiction of alcoholism and rehabilitation is powerful, but leaves the audience with a sense that recovery is impossible.
That leaves two films for a Dove-oriented audience to root for in Best Picture. Yes, there may be a family-driven, friendly voting war over the Animated category and its inclusion of The Incredibles 2, Ralph Breaks the Internet, Spider-Man: Into the Spider-Verse, and even Isle of Dogs. But for the big ticket award, the list is narrowed to Green Book and Black Panther.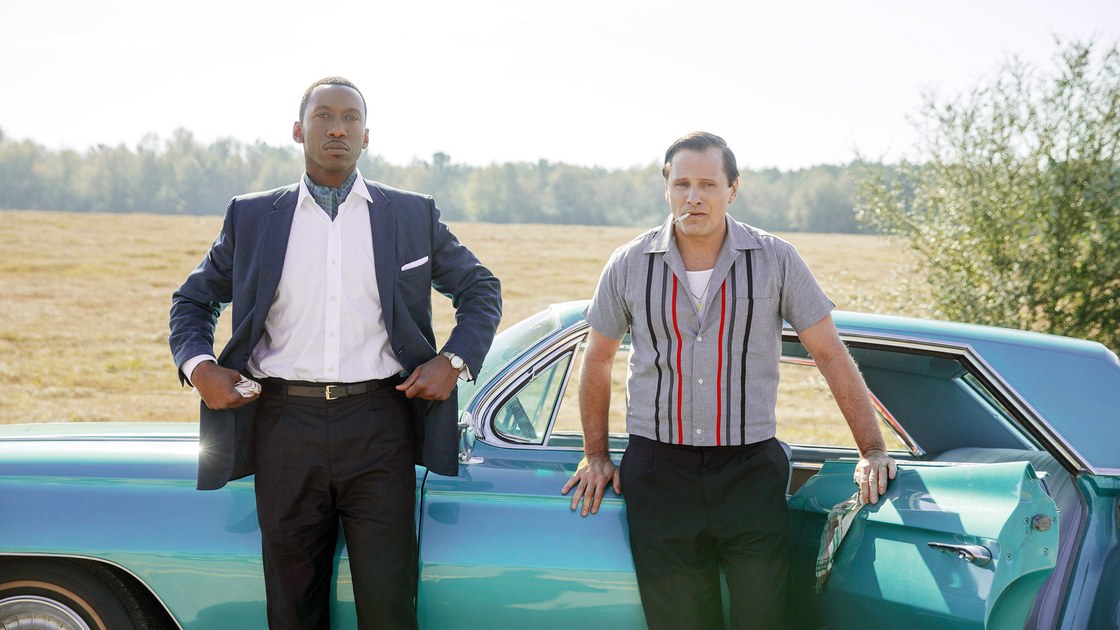 As our Dove review states, "Green Book won't win the Dove-Approved Seal of anything, but some of the language that disqualifies it is exactly what makes this movie a thought-provoking and sometimes comedic two hours that the Academy will have to seriously consider." Dr. Don Shirley (Mahershala Ali) and Tony Vallelonga (Viggo Mortensen) are two unlikely fellow travelers, thrown together when the musician Shirley hires Vallelonga to drive him through the Deep South in the early 1970s. Again, we're reminded by these films from the 1970s that the world we live in has not changed as much as we would like to think or that it should have. Racial tensions and personal prejudices are wrestled with, often in intense language, leaving us questioning our own biases and what principles we must stand for if we will advance the kingdom of heaven upon the earth.
Speaking of kingdoms, Chadwick Boseman's T'Challa / Black Panther might be the most likely to win family friendly on this list even with its violent battle scenes, but Black Panther still tackles more tricky topics than just armored rhinos. T'Challa's film most likely will not win the Best Picture award, but it does challenge us, like Green Book, to look hard at ourselves. While T'Challa battles with Erik Killmonger (Michael B. Jordan) for control of their beloved homeland, and its resources, the audience comes to recognize that they both have a right to ownership of the future of the kingdom and its potential. While Killmonger fights for control and dominion, it is his nefarious plan that pushes T'Challa beyond a comfort level of pacificity to an active sharing with those who are in need. In these final two films, the audience is challenged to move beyond the place of least resistance, of sideline standing, and instead, to take up a truth-carrying, peace-building, love-speaking banner that will cost something, but is totally worth it.
Of the Best Picture candidates, these final two come closest to "Dove worthy" of an Oscar. That is not simply for their cinematic display, but the worldview of equality and kindness that they present. If you can only catch one film prior to Oscar night, make it one of these. Just don't be surprised if you're moved to change, too.