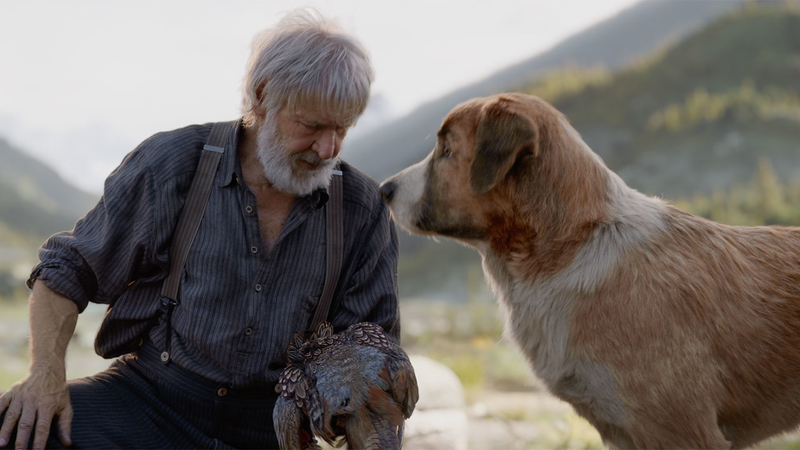 By Jacob Sahms
In the fifth adaptation of Jack London's The Call of the Wild, Harrison Ford plays the gold hunter and narrator John Thornton who befriends the St. Bernard-Scotch Collie mix Buck that the film follows through several owners in his canine existential exploration of the 19th century Yukon. Much of the audience's response to the film will depend on its appreciation for the entirely CGI dog that moves centrally in the story's plot, hovering between the beautiful personification of a dog's spirit or the ridiculously unrealistic manipulation of a dog's true form. But regardless of whether you can accept the integration of the classic acting by Ford with the new age technology of the CGI Buck, there are lessons to be learned in the fiery crucible of the wilderness.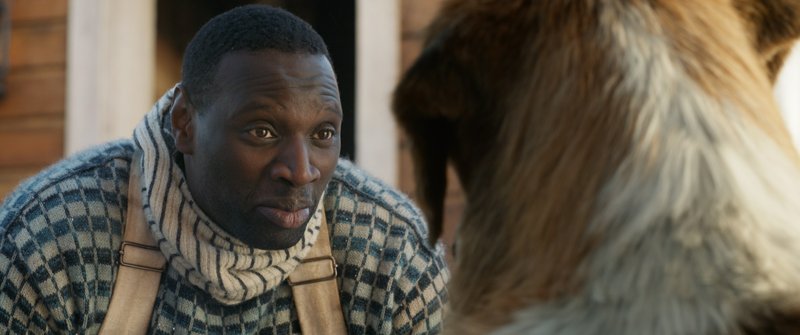 While it would be easy to trace Buck's journey from owned to free, there's another "character" that exists in the story that London spun in 1903: the Yukon Gold Rush itself. While the Chris Sanders (How to Train a Dragon, Lilo & Stitch, The Croods) version makes some changes to two characters, Thornton and Hal (Daniel Stevens), both of these men have been impacted by their lust for the gold coming from the ground in the western part of Canada. There's some back story to Thornton's suffering – the loss of his son – but he's sought riches that the world offers, and even after his success, he's lonely and addicted to the bottle. He's consigned to the life he leads, but he recognizes that risking it all for gold is futile.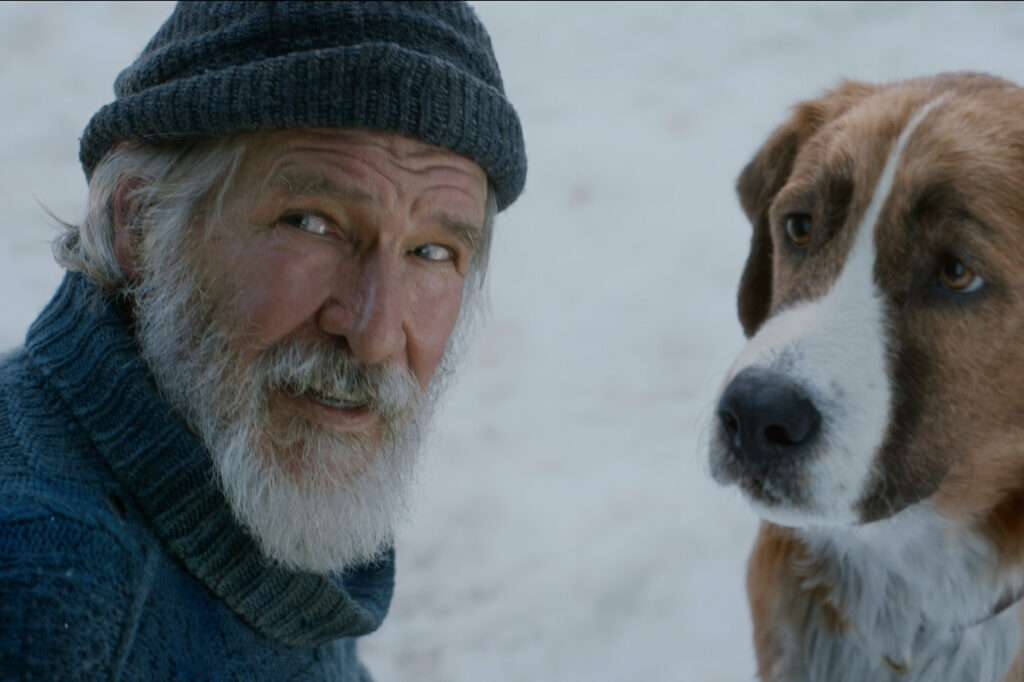 Hal rejects the advice that Thornton provides, and Sanders' use of Hal's character transcends that of the novel (potentially in an attempt to avoid villainizing the Native American Yeehats). Hal is so certain that gold is available, plentiful, and protected by Thornton's own greed, and determined to acquire it all for himself. He's willing to sacrifice everything to gain it all for himself and ignoring all warning signs to stop his dangerous quest.
Yes, the film ultimately shows the freedom of Buck, but it also displays a layered examination of the absolute physical and emotional destruction of these two men. One of them is "saved" and one of them isn't, a fiery end captures its own visual damnation, but the call of the wild that liberates Buck is also the dangerous undertow for humans in its vicinity. Audiences can cheer the liberation of Buck, but the warning remains: pursuing those desires outside of the bounds of community can only lead us down dangerous paths.