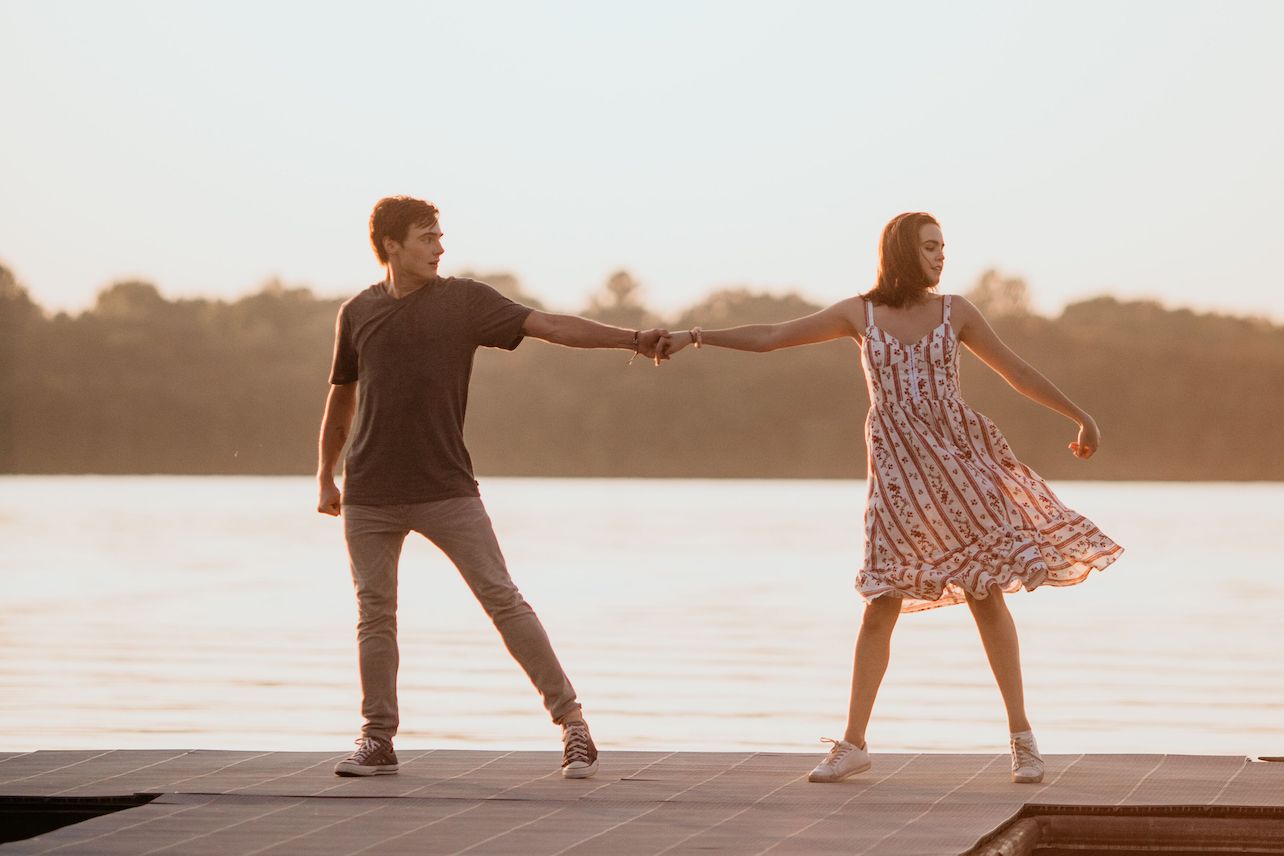 By Jacob Sahms
In Netflix's film A Week Away, streaming Friday, troubled orphan Will (Kevin Quinn, Bunk'd) finds himself forced to attend the Christian summer camp run by devout Christians who love to have fun (David Koechner and Sherri Shepherd). But he also finds himself drawn to several of the camp regulars, Avery (Bailee Madison) and George (Jahbril Cook), who remind him that he is more than the categories he's found himself in as a teenager. With a story from former Anthem Lights-lead singer Alan Powell and musical leadership from Adam Watts (High School Musical, Jeremy Camp), the musical provides humor, romance, and meaning, while also dipping into the 'old school' music of Michael W. Smith, Steven Curtis Chapman, and Rich Mullins, renovating songs like "Awesome God" and "Dive" to connect with a younger audience.
Together, Powell and Watts explained why this was important – and absolutely intentional.
"I have a ten-year-old daughter, and we wanted a younger generation to hear these songs, that we grew up with. Luckily, for me, as we were creating the music, I remembered moments when we were listening to demos, that we were driving around and listening to these songs, and I'd look back and see my kids singing 'Awesome God' and 'A Place in This World' that I grew up singing," Powell shared. "To hear her sing it was such an amazing thing for us, and one of the things we hoped for."
Watts agreed, explaining the lyrical components. "That song, when you put 'awesome' in there, it's one that as we were reorganizing the song, there are depths in the melody that were cool to bring out. It's catchy but it also has a hymnal quality, and it hit home for me as a kid."
The composer continued, "I wanted to spearhead the aesthetic quality of the movie so even though it's aimed at teens, a little older and a little younger, it was important to me that in five or ten years, you could listen to the soundtrack and not just pick out what era it was from. I wanted the music to genuinely stand on its own."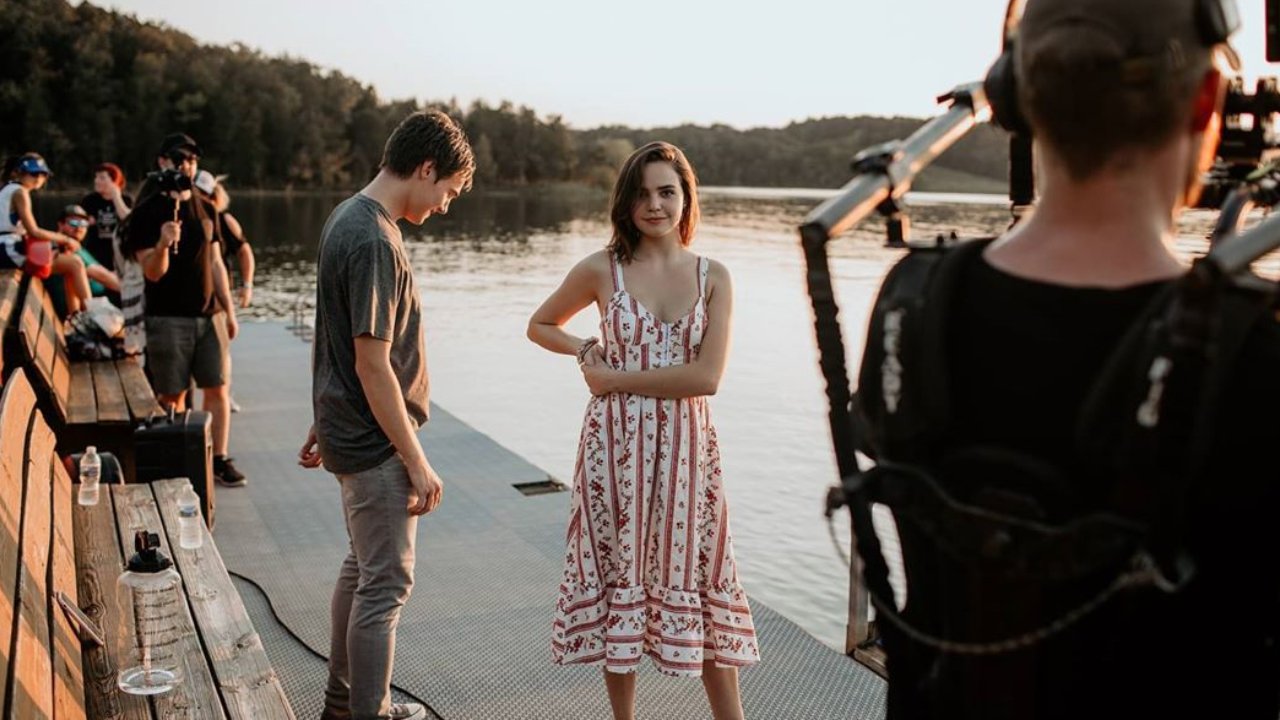 But while the songs are largely from faith-based musicians, the appeal of the film exceeds the contemporary Christian music niche. The faith element is important, and strong, but it's not beating the audience over the head – or avoiding the reality of an orphan's situation when introduced to faith.
"We wanted to make a movie that could be consumed from a wide, general audience," Powell shared. "Both Adam and I are men of faith, my dad's a pastor, I started a Christian band twelve years ago. It's in my DNA, but we didn't want to make a movie that solely existed in a faith-based market. Because of the music, it did a lot of the theological heavy lifting, the messaging. We allowed the characters to be real people in this camp, in this genuine situation. That's what happens in musicals – you burst out into song when words just aren't enough anymore. That's the moment when they needed to sing, wrestling with their faith or spirituality."
To be clear: these guys were having fun putting the film together, and from the plot to the outtakes, the film exhibits pure joy, even if it means some self-deprecating humor along the way. "There's a scene where our 'bad guy' Sean (Iain Tucker) hits Presley (Kat Conner Sterling) in the face with a dodgeball. This is pulled from real life because the year after my senior year, I was a counselor at camp. I'm entirely too competitive and we're playing dodgeball, and I knew we were going to win. The person I'm trying to hit, who is super athletic, he moves, and I hit this five foot nothing freshman girl square in the face. The original script had a kid named Alan doing it, and that was me, making fun of myself."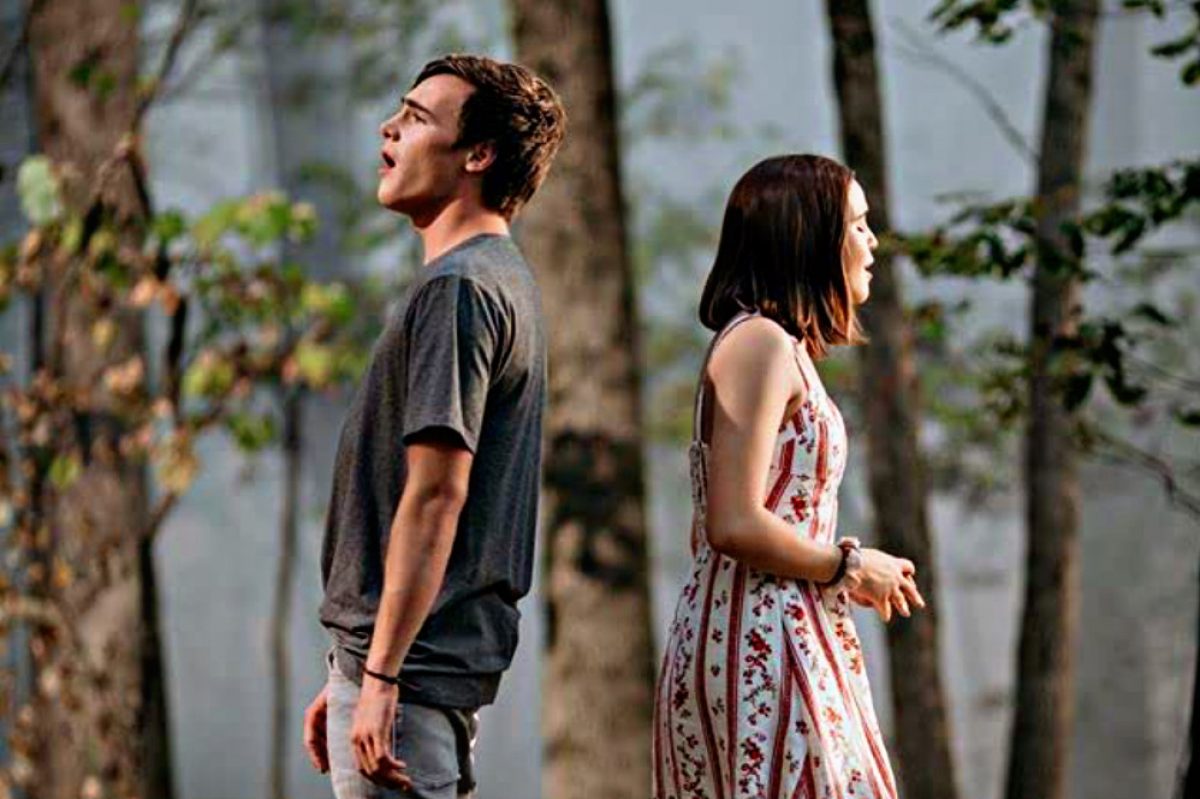 Together, the writer and the composer worked with others, like Gabe Vasquez (producer and story) and Roman White (director) to form a story about finding our place in the world – and being more empathetic for the struggles of other people.
"We all have our own experiences and circumstances, and the reality is that we need to be empathetic," mused Powell. "We need to recognize that I can't know what you've been through and you can't know what I've been through so I need to reach across the aisle and the table, and go 'I love you, for who you are.' We made a movie about a kid who had things done to him so in response he did things. Hopefully we made a movie that says that kid is incredible and deserves to be loved."
"If we look at most of our stories, the villains are the victims of trauma," proposed Watts. "So the villain is really the underlying thing that the character is wrestling with. For Will, the underlying thing is anxiety, dealing with insecurity and vulnerability. So those are the real villains in life – dealing with those things in a personal way and a relational way."
Added Powell, "Will based on my personality is really me but Shawn in reality is actuality, me: pastor's kid, grew up in church, big man on campus. That's what I felt about myself. At the very end, all Sean says is, 'You weren't the only one trying to impress people.' We all have our own perspectives and the insecurities we're dealing with, and trying to fit in."
Netflix's A Week Away sings and dances its way to your screens on Friday.