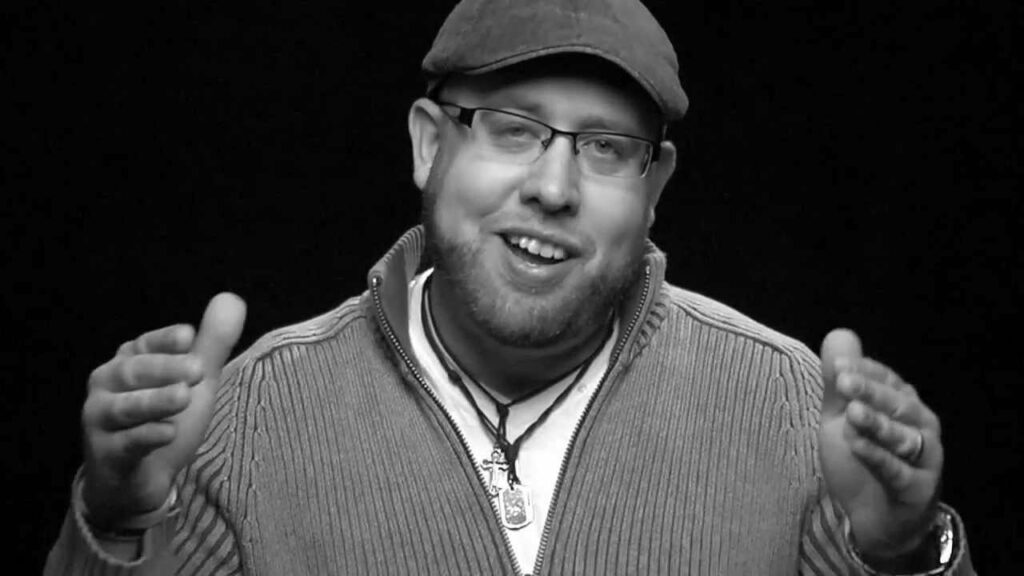 By Jacob Sahms
The Nashville-based Erwin Brothers directed the fictional features October Baby and Moms' Night Out before delivering back-to-back biopics Woodlawn and I Can Only Imagine. With I Can Only Imagine, they'd recognized a pattern of real-life faith that they decided to revisit from their Kingdom Story Company in the Jeremy Camp-inspired film I Still Believe. But then the COViD-19 pandemic forced a series of shutdowns that took away their traditional means of capturing their audience's attention. How would they be able to share Camp's story of tragedy and triumph? The answer lay somewhere between the normal pattern of theatrical release and something completely different. 
When asked what it was like to be a filmmaker who'd worked for years on a story, only to see a worldwide shutdown of movie theaters, and the pattern of life as it was known before, Erwin doesn't shy away from the strangeness of the situation. "I'm writing a science fiction novel about it now," Andy Erwin joked with a chuckle. "It was surreal; it felt like living in your own apocalyptic movie and you couldn't wake up because it was reality. It's much bigger than our film, and it's impacted everyone's lives. Our film just made the history books and not the way I ever expected."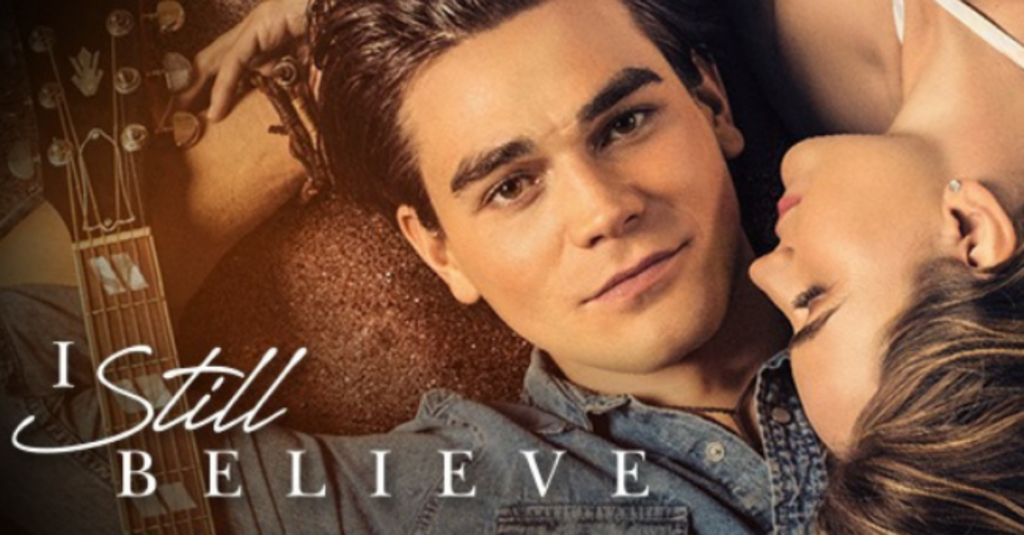 KJ Apa had just appeared on The Tonight Show starring Jimmy Fallon, and the next day, the Erwins arrived at the Nashville premiere. Three hours later, the National Basketball Association had suspended the season and Tom Hanks had gone public with his own diagnosis. Still, audiences packed theaters and the Erwins saw their film top Pixar's Onward and reach #1 that Friday. But then theaters shut down to protect their customers from illness and the Erwins and producer Kevin Downes were forced to go back to the drawing board. When Lionsgate suggested going to Video on Demand early, a new release strategy was unveiled, showing off a story decades in the making to an even broader audience, faster. 
Downes had known of Jeremy Camp's story for more than a decade when the Kingdom Story crew was filming I Can Only Imagine. In 2002, Camp had delivered Contemporary Christian Music hits "Walk by Faith" and "Understand," two years after the death of his wife Melissa from cancer. Camp had released eleven studio albums by 2018, and Downes knew that Camp's recognition of God's presence in the hardest of times would resonate with people struggling in a real world, even if the Erwins didn't know it yet. 
"I thought Kevin was wrong at first because he was really passionate," admitted Erwin. "i didn't know if i could do another music movie. He said, 'Sit down with Jeremy and Adrienne.' Jon and I went and interviewed them at their house and Jeremy went somewhere else, a thousand yard stare reliving it, and it was just gorgeous. It captivated me."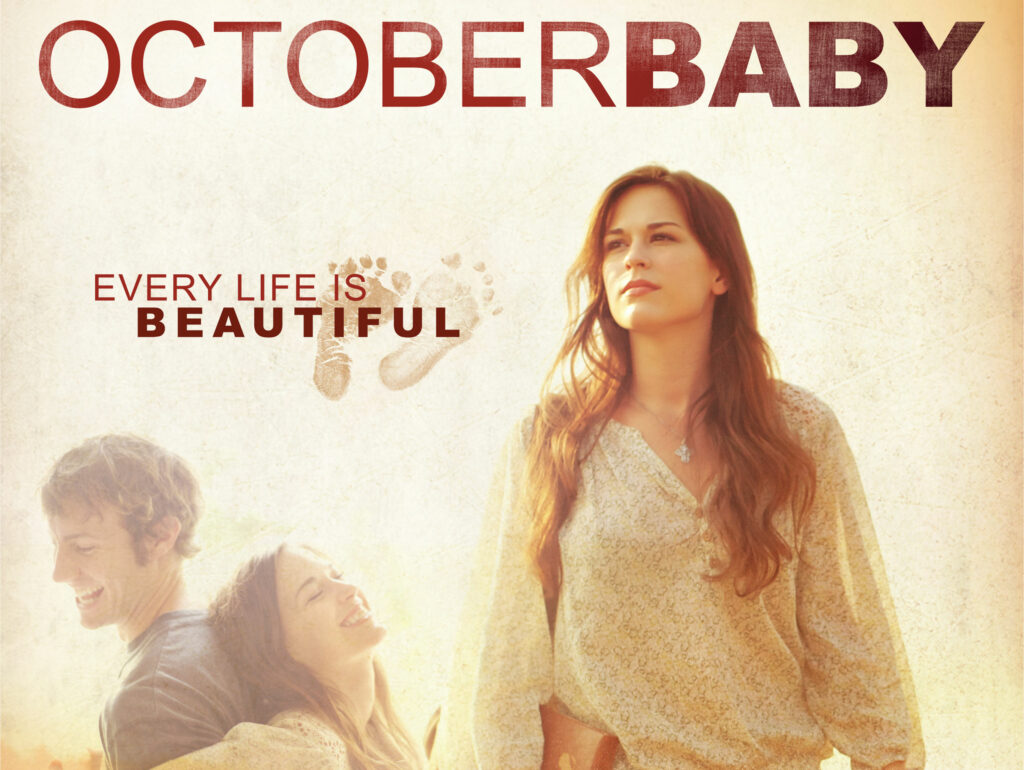 "We got into a scriptwriting session with the Story team. It was me, my brother, Jon Gunn (who did The Case for Christ and several others), several other people, and we watched through the three hours of interviews as a team. We were like lions who had red meat thrown in front of them; we were just hungry to tell the story."
The Erwins believe as filmmakers that it is their job to tell stories that moves your heart with the best of their ability, and Andy still refers back to a conversation he had with another set of film brothers, Stephen and Alex Kendrick, while filming Courageous in 2011, three years before October Baby. "They were the only standard when we started and we were asking, 'where do we fit in this?' Alex very wisely said, 'Don't try to be us, but find the stories God has called you to tell and be them.'"
"Peter was called to the Jews, and Paul to the Gentiles. God calls us to different things. To be given the right to share the gospel to the people who aren't already believers, we had to embrace that we are treasures in jars of clay. We're nothing special. Sometimes, Christians feel the need to make it all pretty and perfect and erase all the flaws. I believe that it's the struggle that shows the beauty of the gospel. No one is beyond redemption, no one is beyond being used by God, an unlikely hero can come from anywhere. I've always felt like an underdog so those are the stories that resonate with me."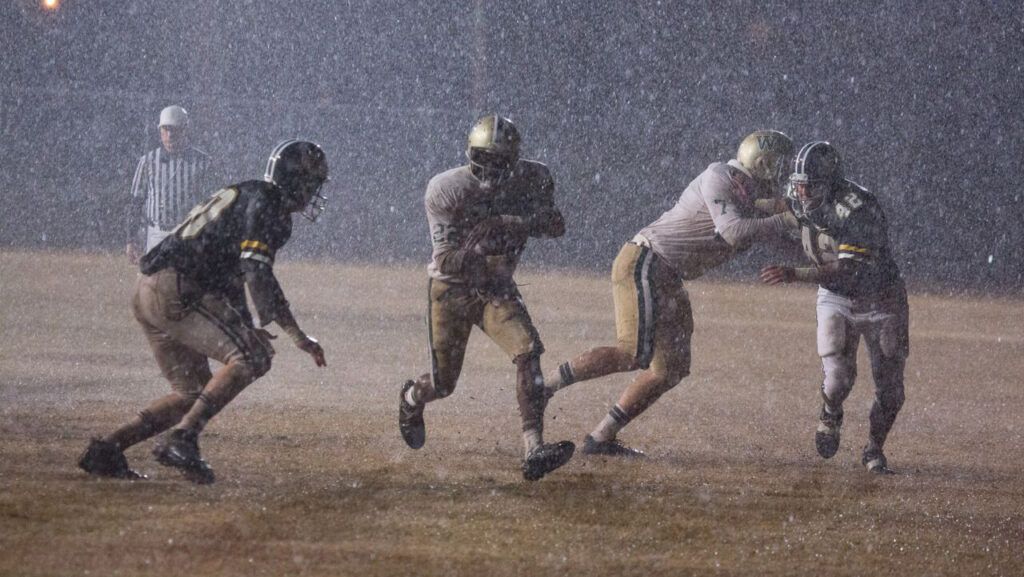 Erwin went on to share situations, and even scenes from films, that show the way that works for Kingdom Story. In Woodlawn, he remembers the way that his father told the bedtime stories he and his brother later used to create the script about a football coach father who showed a team and a city how to move through segregation by faith, even while he was really teaching his sons. 
Years later, in I Can Only Imagine, the screenwriter/director says that a scene at the breakfast table when J. Michael Finley's Bart Millard returns home to his abusive father's (Dennis Quaid) home captured what he believes about the gospel. "The last time Bart was there, his dad had smashed a plate over his head and verbally abused him. Now, the tables are flipped, and his dad is trying to make it right before he dies because he has cancer. Bart sits in the power seat at the table where his dad sat. His dad gets to this point, 'if God can forgive everyone else, why can't he forgive me?' There's a real human moment, when Bart catches his breath and says, 'God can forgive you, but I can't.' It's such a real moment that leads to the moment later when he breaks down. [As a filmmaker,] you earn that moment, but you don't do the expected, cliched thing where Bart forgives him. For an unbelieving audience, everyone has struggled with forgiveness; we didn't earn it but God offers it freely. If I do nothing else as a filmmaker, I'm going to hold onto that moment."
Those moments lead to the scene in I Still Believe after Melissa has passed away, and Jeremy Camp (Apa) seeks out his father, Pastor Tom Camp (Gary Sinise), for comfort. Apa asks about the disappointments in life from a spiritual perspective, and his father leans into the hurt he's feeling. "'My life isn't full in spite of the disappointments but because of them,' he says," explained Erwin. "Now, Jeremy has this spirit to embrace tragic moments and look to God to ask, 'What do you want to do?' I watched it firsthand with the film coming out at the worst possible situation, and seeing how Jeremy's perspective gave me hope. I think people are craving that hope now. The redemption and the hope shines that much more brightly with the human struggle."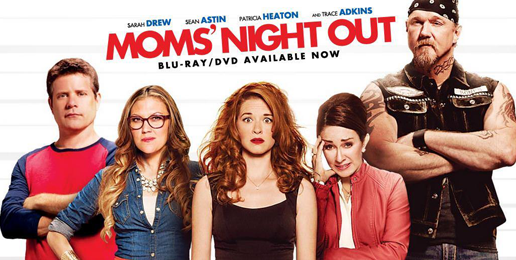 As the conversation wraps, it's pointed out that each of these stories have involved a son's view of his father, and the way that their dynamic impacts the community around them, sometimes even around the world. It's a lens that the Erwins gladly use, and one that Andy says he's watching develop with his own son. 
"There's a yearning for every man to be seen and validated by their father. It's something that motivates most men – wanting that approval. You write what you know and what motivates you," he proposed. "My oldest child is a son. It's a privilege when you can have one of those moments with your kid. We have these man to man talks when it's cool. He sometimes asks, 'Can we have a man to man?' We sat down and talked the other day about the coronavirus. He said, 'I'm really lonely.' I thought, 'What would my eleven year old self want?'" 
"To be told that he's normal, that it's okay and you don't have to be scared or run from it. That Jesus felt that same way when his disciples fell asleep. That we all feel that right now."
That's a realistic, heartfelt take from a man who is following his dad and seeking out how to lead his children well. It's the realization that the world is full of hurt but that Jesus is with us. It's a reminder that sharing stories has long been the way that people find comfort in the midst of the world around them. 
The hearts of storytellers pursuing Jesus beat inside the chests of these Erwin brothers. They can see the hurt; they also know the beauty of the gospel. And they know that the only way through the hurt is by applying the gospel in a real, gritty, unflinching way through their films, earning the respect of the audience, believers or not. The work is daunting but they're unafraid — they know that come what may, they will believe. 
I Still Believe is available for Bluray, DVD, and Digital purchase on May 5.