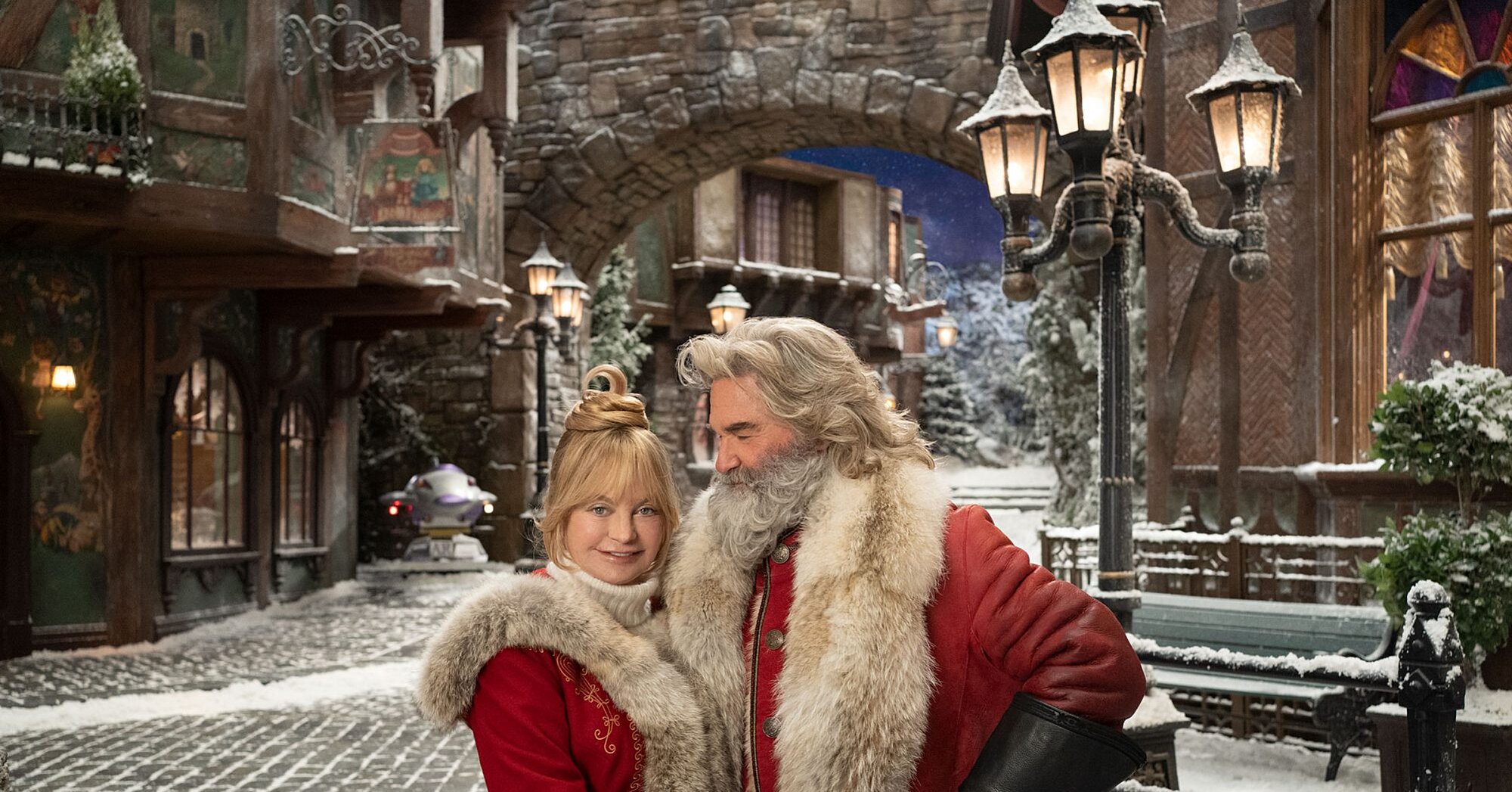 By Jacob Sahms
In the first Christmas Chronicles film on Netflix, the inquisitive "true believer" Kate (Darby Camp) accidentally sabotages the Christmas Eve efforts of Santa (Kurt Russell). Together, they survive Christmas Eve night, forming a magical connection that the bad guy, cursed elf Belsnickel (Julian Dennison) uses to have his revenge on all of the inhabitants of the North Pole. In advance of the film's release on Netflix, the main cast shared some of their thoughts about what The Christmas Chronicles: Part Two could share with the world.
From New Zealand, Dennison shared that while Christmas looks different – because it happens at the peak of the summer, with a BBQ of shrimp, burgers, and sausages- it still carries magic with it. And the films watched to celebrate are much the same. "I always watch The Santa Clause 1 and 2, on the first two weekends of December," he shared. "So, it's crazy, to be honest. It's cool to play a character who affects the Clauses, changing them and causing them to think about themselves."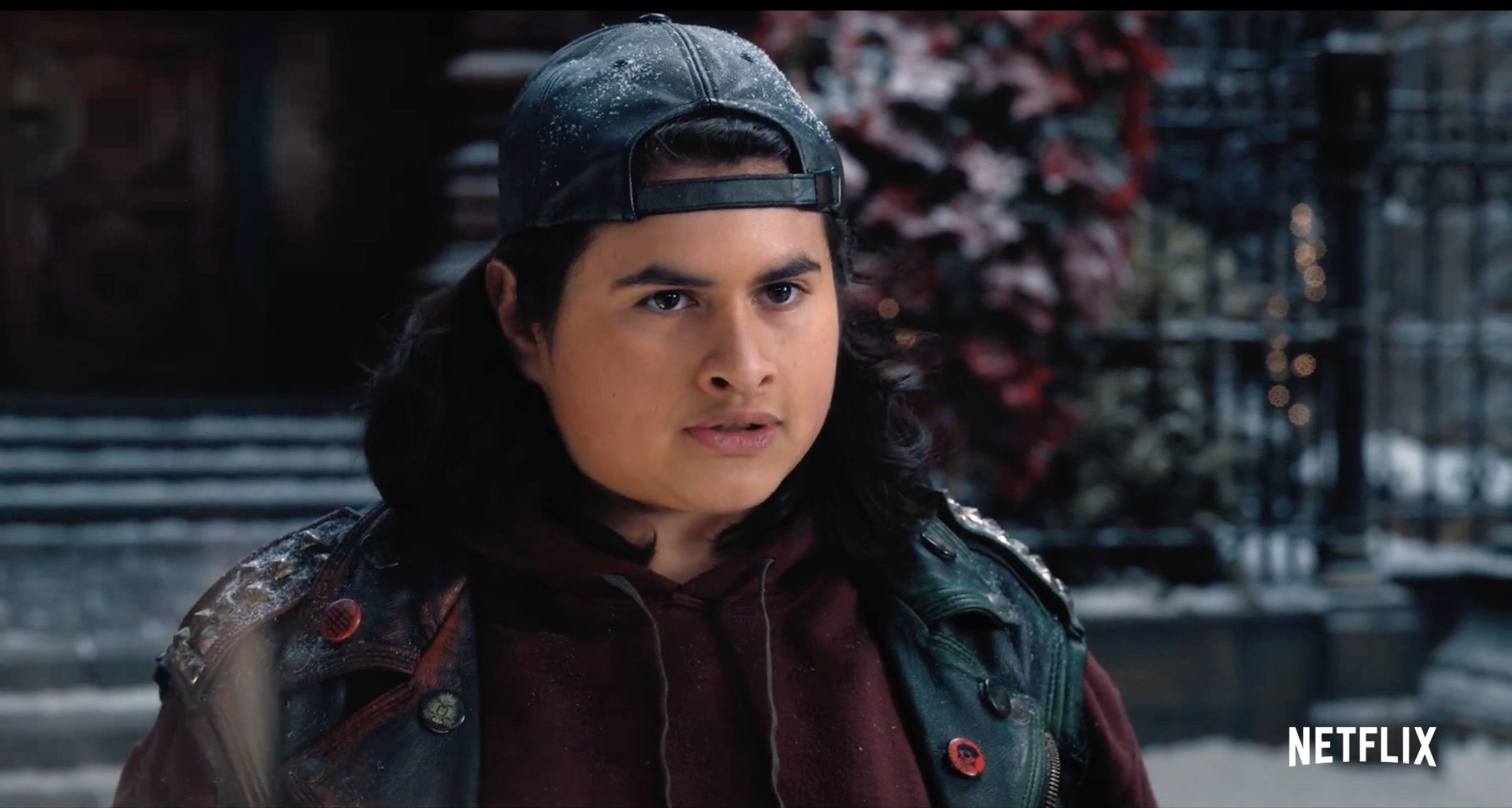 Kimberly Williams-Paisley, who plays widowed Claire Pierce who is finding new love with Tyrese Gibson's Bob in Hawaii, says that her relationship with her on-screen daughter Camp makes it easier, even if the change their screen family is going through is hard. "We're working through a painful time after losing my husband and her father," explained Paisley, "but I've moved on to want to create a blended family. I want to experience great growth and hope but Darby's Kate isn't there yet."
Darby's Kate is now a cynical teenager, even while she's still a "true believer" in Santa and Christmas. She chooses to run away from her mother in Hawaii, allowing Belsnickel to use her to gain access to the North Pole. "Kate feels like her mom is moving too fast, and she's a little upset," shared Darby, explaining her motivation for causing trouble again during the Christmas season.
Tyrese Gibson, no stranger to trouble at Christmastime with roles in Black Nativity and Four Brothers, was happy to show up as Bob, recognizing that the producer/director Chris Columbus could've picked anyone.
A huge fan of Ron Howard's How the Grinch Stole Christmas, Gibson proposed, "There's nothing like contributing, being part of something, anything to do with Christmas, even a parade! They could've asked anyone but they chose me."
And then there's the pair of headliners, Kurt Russell and Goldie Hawn, who just seem to have fun when they're together. "It was fun to do something together!" exclaimed Russell. "It will be great for our grandchildren, especially as they get older, to be able to go to school and say, 'My grandma is Mrs. Claus and my grandpa is Santa!'"
Hawn proposed that the film will be around for a long, long time after they're gone, but that playing Mrs. Claus as the nurturing, encouraging figure to Kate and Bob's son, Jack (Jahzir Bruno), naturally flowed from her own parenting. "As parents ourselves we were never hovering, because you have to make mistakes to grow. Not hovering but loving, there and stable. It's where I can relate to the role of Mrs. Claus."
It's clear that the couple had a hand in the story's development, moving forward from the events of the first film, collaborating with each other, the cast, and Columbus as director and storyteller. "The fun part of creating the sequel was seeing our characters through the eyes of a teenager," exclaimed Russell. "Often as teenagers, realistically or not, we lose belief; we run away."
"I talked with Chris about what we'd do if we did a sequel and this is the story we wanted to tell."
Fans of the first, and audiences sure to enjoy both films, will be visually delighted and heartily entertained by the sequel on November 25 on Netflix.