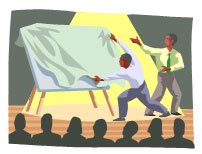 The Dove Foundation has designed two new Seals designed to identify Christian-themed movies.
Dick Rolfe, Dove CEO said, "We've received requests from many Christian retailers to develop more informative labels that identify movies with spiritual themes and messages."  In response, and in cooperation with executives from CBA (Christian Booksellers Association) and a team of retailers and vendors, Dove created two new specialty seals to accompany its familiar blue and white Dove Family Approved Seal; one labeled "Faith Friendly" and another called "Faith Based."
Effective July 1st, these seals will be added to the Dove lineup so Christian consumers can know more about what's in the movie. The seals will appear on Dove's website at www.dove.org within each review.
The Family-Approved Seals are awarded to titles that meet Dove's family-friendly criteria. Each review includes a chart that rates from 0 – 5 any problematic content such as Sex, Violence, Nudity, Drug/Alcohol use, etc. Titles that rate 0 or 1 on the chart are

SUITABLE FOR ALL AGES

.

RECOMMENDED FOR AGES 12 AND OVER

movies have a rating of 2 in any category.
The Faith-Friendly Seals are judged according to the same criteria as Family-Approved, except the Christian faith is depicted somewhere in the storyline.  In these cases, producers may use either seal, depending on their marketing strategies. They may prefer using the Family Approved Seal for general market retail and the Faith Friendly seal at Christian stores.
The Faith-Based Seal is reserved for certain stories that have a strong Christian theme of redemption, but also contain content that may be objectionable to some viewers. For example; a movie might depict extensive drug or alcohol use by minors or illicit sexual relations. Examples include, "The Preacher's Kid" and "To Save a Life."  Or, a film could show graphic violence as in "The Passion of the Christ," "Amistad," or Schindler's List." In either case the content rating would exceed our acceptable limit for "Family Approved" criteria and would not qualify for that Seal. However, because of the powerful spiritual theme in the story, such a film could receive Dove's new Faith-Based Seal which includes a cautionary notice warning customers that

SOME CONTENT MAY BE OFFENSIVE.
The Dove review team decides which Seal is appropriate depending on the presence of a spiritual theme in the story. Another issue is the nature of immorality, if any, portrayed in a Christian film. "We recognize that in some instances it can be difficult to show the power of redemption without depicting some unsavory behavior." said Rolfe. "The question is how much is enough or too much."
Rolfe said, "It is our hope that these new Seals will effectively communicate to customers more information about the movies they choose."  Detailed reviews can be found on The Dove Foundation's website.