By Jacob Sahms
Brian Banks remembers it all: the sense of judgment and abandonment, the claustrophobic nature of solitary confinement, the post-prison release and continued scrutiny. Like any ex-convict, Banks knows the implications around condemnation from the justice system. Banks is different.
Brian Banks is exonerated.
In the feature film debuting this weekend, Banks' story, the narrative of a high school superstar football player who is falsely accused of rape and then imprisoned for a crime he did not commit, will prominently play across cinemas around the country. Thanks to Banks' own initiative, the involvement of the California Innocence Project, and producer Amy Baer, the film stars Aldis Hodge (Leverage, Hidden Figures, Straight Outta Compton) as Banks, alongside Morgan Freeman, Greg Kinnear, and Sherri Shepherd, under the direction of Tom Shadyac (Bruce Almighty, I Am).
"It's pretty surreal to see my story on the screen as a movie," Banks admitted on Sunday night. "It's painful to see the hardest moments of my life again, and certainly doesn't lighten the pain. But for people to finally know my story, I'm thankful."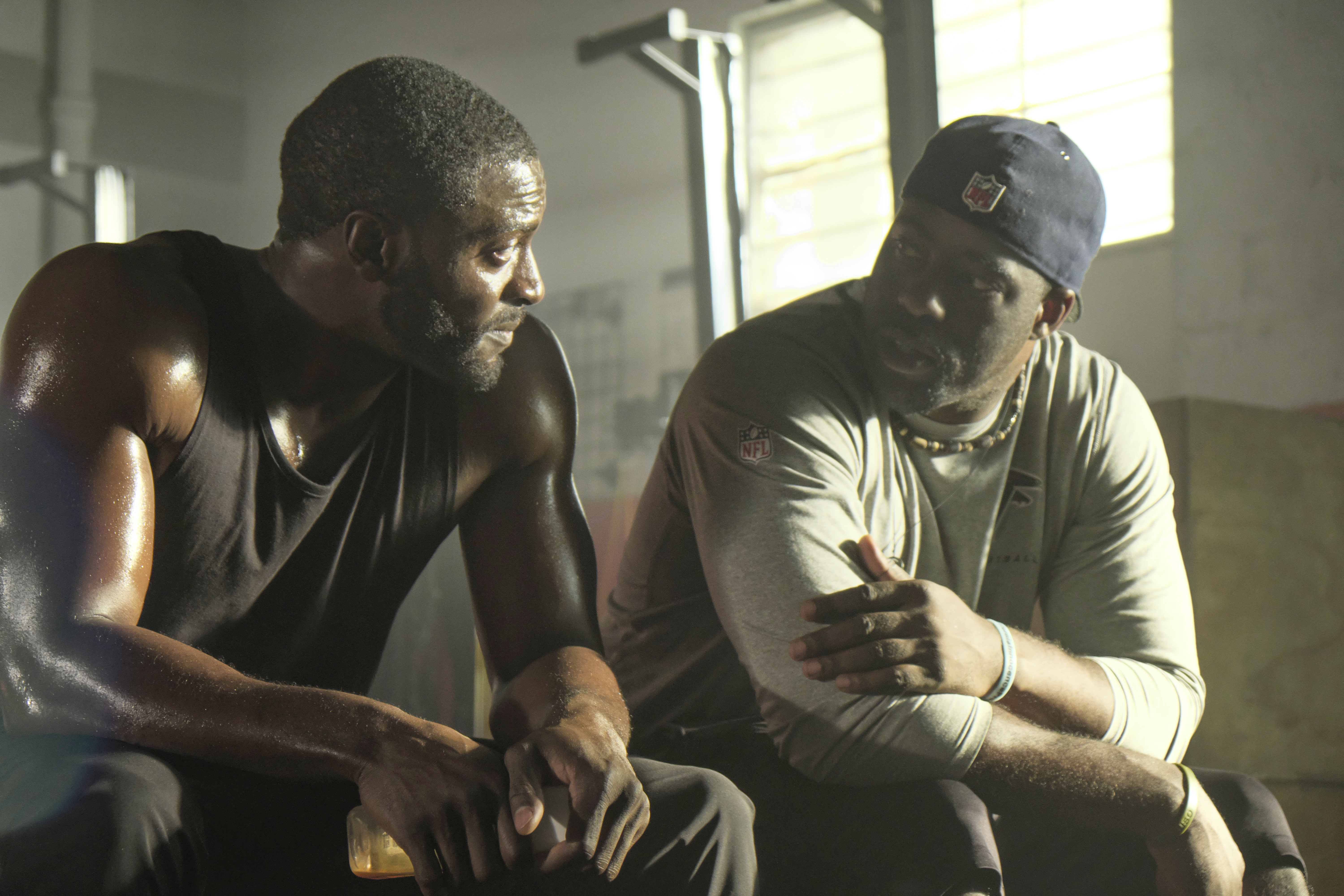 Sports fans will recognize Banks' story, how the one-time University of Southern California lost nearly a decade of his prime athletic career, only to resurface after a tryout for the coach who had recruited him, the Seattle Seahawks' Pete Carroll. The tryout ultimately led to preseason time with the Atlanta Falcons in 2013. All of that was made possible by Banks' supreme efforts to clear his own name, and by the work of Justin Brooks' Innocence Project. It's a whirlwind story told in under two hours that required top-level storytelling and acting from those involved.
Carrying the majority of that load is Hodge, as the football-playing high schooler, as the inmate-turned-student tracking down the details necessary for a habeas corpus to release him, and as the adult male navigating post-prison life. For the real-life Banks, it took more than a mustard seed of faith to believe he would one day be free, a test that lasted for nearly six years of his young life.
"We apply faith to things we don't know or can't see," proposed the ex-NFL player. "In prison, my faith transitioned into knowing, recognizing that there was a higher power that walked with me and I wasn't alone in my struggle to be free."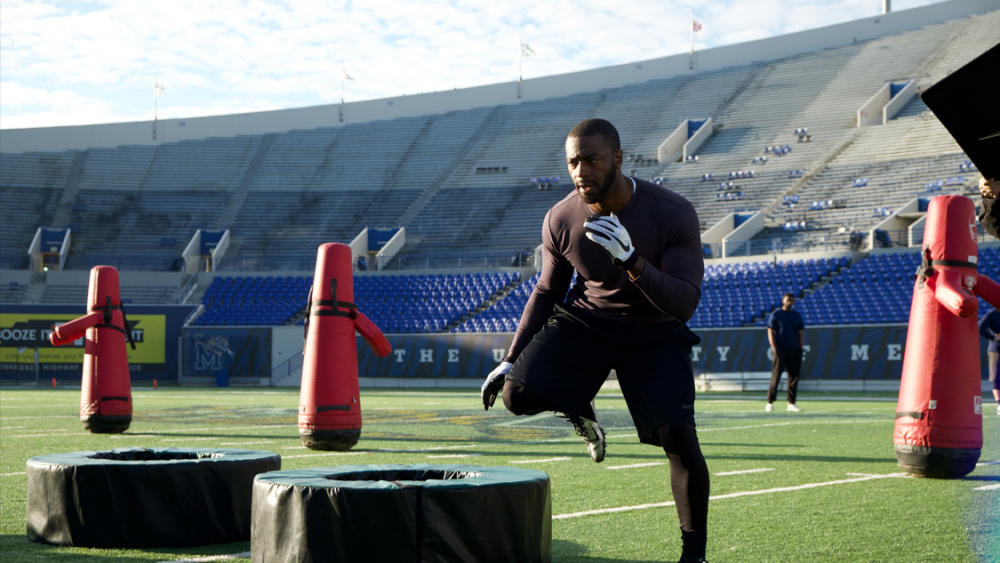 Banks' freedom isn't just legal though. "I lived for a long time thinking I'd never get my life back, that I would forever carry the burden of being convicted. All of these amazing things have happened because of being freed legally, like the movie, like playing in the NFL and working for the NFL. [Banks even stood before the recently drafted NFL rookies in 2013 and told them to be aware that their success came with greater responsibility, that they should be mindful of the way they treated people, and treat everyone the way that they wanted to be treated.] But more important to me, before the legal freedom, was that I worked toward the emotional and mental freedom. Finding inner peace was just as important if not more so."
In moving toward that emotional freedom, Banks identified that forgiveness was necessary. He could have chosen to not forgive the people who condemned him, like his high school accuser, the district attorney who never explored the actual supposed crime scene, or his troublesome parole officer; he could have forgiven them outright. But he chose the third route, to remove himself from a position of needing to worry about them or what they've done; in fact, Banks chose (and still chooses) to only concern himself with what happens next.
To that end, Banks travels the country, telling his story in hopes of educating people about the justice system. Because there was no evidence, and his accuser recanted her testimony, his case was ultimately exonerated, but there are many more people like him at seventeen, alone and without appropriate legal representation. "This film comes with great responsibility," he explained, "because there are so many other people this represents. I want to speak for them, and for them to see that this film understands them. We made the movie now to draw attention to this, and hopefully keep other people from going through what I did."
Brian Banks is thankful to be free. But he's not willing to settle for his own freedom – he will keep working until every innocent inmate is exonerated.
Brian Banks is in theaters this weekend.