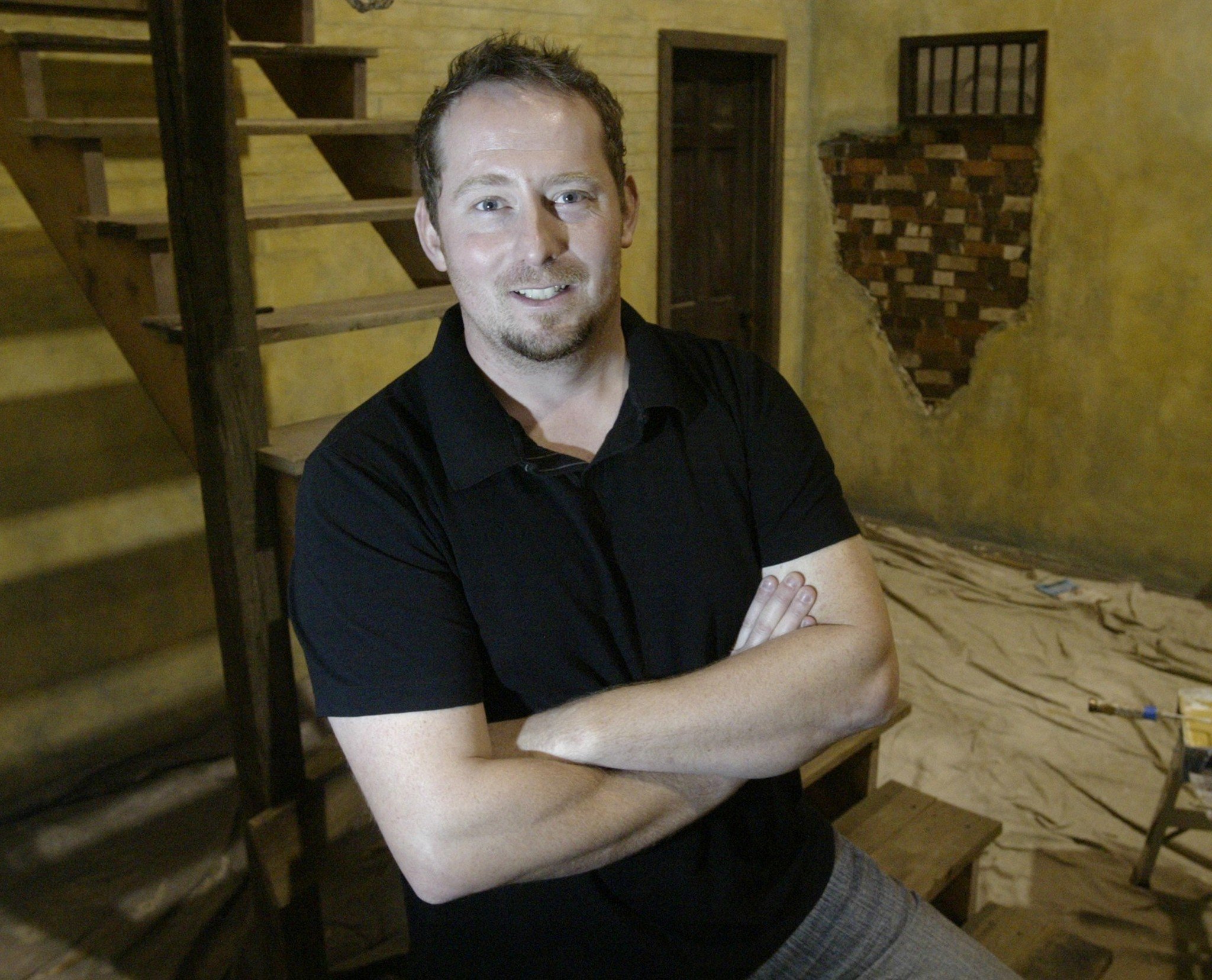 By Jacob Sahms
As a young man, Harold Cronk realized before many of his peers that movies didn't just happen but that they took hard work and dedication to compose the story and convey the meaning through a multi-level production. Playing with his high school's VHS video camera, he recorded skits for his friends' history projects and dreamed of art school, with visions of real-life stories and mythical adventures dancing in his head. Persuaded by his father to go to a university for an art education degree instead, Cronk graduated, became an art teacher in his home state of Michigan, and delayed his transition to the filmmaking mecca of Los Angeles.
Directing a translation inspired by Mark Twain's War Prayer in 2006, Cronk launched 10 West Studios, adapting to the new career that was really a long-held passion. But the lessons he'd learned in his high school art studio easily transitioned to the film set. "The classroom was a wonderful training ground for me," he reminisced. "Winning the attention of a group of unruly teens can be a challenging task. The classroom also requires structure and creativity within constraint, which are two skills desperately needed by creatives."

A lifelong learner, Cronk believes that you're always honing your craft. Seeking to convey the human condition, visually, he has made films on shockingly low budgets, breaking out as a director in Pure Flix Entertainment with Jerusalem Countdown, followed by Mickey Matson and the Copperhead Treasure, the first two God's Not Dead films, and Unbroken: Path to Redemption. With God Bless the Broken Road, Cronk was able to leverage his own company, again realizing that his adaptations in the woods of Michigan ("we learn to be creative with what we have") had prepared him to work with a reduced budget and a diverse team, while also telling stories about real-life situations.
"In God Bless the Broken Road, I wanted to tell the story of a Christian character undergoing a real struggle, and who isn't the hero of their own story," said Cronk, who wrote and directed. "Life is a struggle. Sometimes God's plan for us is different than what we want, but when we praise and seek him, we can see the good he has in store."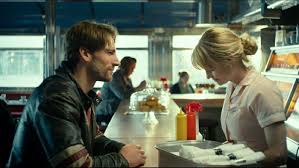 The film tells the story of Amber Hill (Lindsay Pulsipher), a young woman who loses her husband to the war in Afghanistan and struggles to raise her young daughter. Pulsipher's portrayal of Hill encouraged Cronk, who longed to fairly represent the story of a woman who lost her one true love in service and sacrifice for freedom. In the midst of her tragedy, Hill loses her faith, and finds it slowly nurtured back by the love of her daughter, her friends, and others, an element Cronk said is what we should all be focused on.
"We're called to love each other. That's the only hope we have as a society or world. We can't force other people into our point of view. But it's not easy! I fail at loving people all the time," he shared with a chuckle. "I had to pull myself back just this morning when someone cut me off!"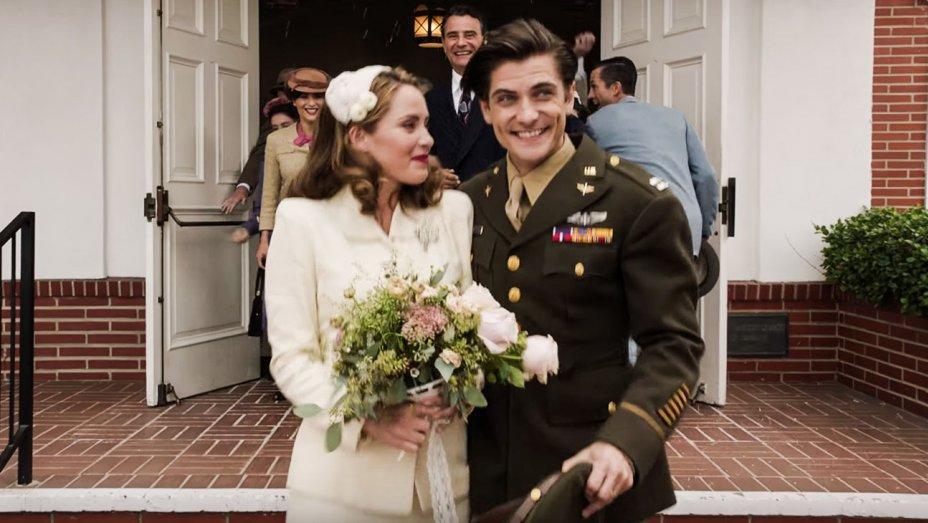 Cronk's open-hearted nature led him into the conversation with executive producer of both Unbroken and Unbroken: Path to Redemption Matt Baer, about faith and what it meant to tell the Louie Zamperini story about the Olympic runner, World War II prisoner of war, and convert to Christianity. "I wanted to convince him that I could continue what Angelina Jolie had started with the first film," Cronk explained. "Sometimes, when people have a limited exposure to everyday Christians, they can be afraid or suspicious that they might be a little bit crazy, and my journey has been to live out my faith as best I can. I'm not a Christian because I think I'm perfect or better than anyone else. I'm a Christian because I know I'm broken and
I can't put myself back together."
The conversation between the up-and-coming director and the producer paid off with Unbroken: Path to Redemption, as Cronk stepped into big, expensive shoes and shared more of Zamperini's unbelievable story. As he met with the Zamperini family and learned more about the exploits of a man who survived aggressive torture, a plane crash, shipwreck (twice!), and found faith in the tent of a Billy Graham revival, Cronk found a story that checked all of his boxes about the human condition, love, and redemption. Throwing everything he had into the film, Cronk made the first Hollywood sequel funded by less than ten percent of the original, hiring the best "group of misfits" who knew Zamperini's story and believed in the messages they would convey.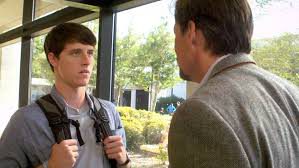 Cronk's hope is that he'll get to keep telling stories of bigger scope, with deep faithful questions about the way the world works and have a bit of fun in the process. This is the same young father who delighted in showing his children Rudolph the Rednosed Reindeer and The Grinch for the first time this year, but who eagerly watches Home Alone each year, marveling at the ingenuity of young twelve-year-old Kevin in outwitting the devious thieves threatening his house on Christmas Eve. It's that same youthful spirit and ingenuity that leads Cronk to share about his dream project: The Legends of Fall Hallow.
Should these films of his attract the attention of an ambitious studio executive, Cronk and a friend have a three-part series in mind. With elements from Frank Baum's The Wizard of Oz, stories of The Brothers Grimm, and the mystical worlds of Lewis Carroll, The Legends has been in production in Cronk's mind for years. A fairytale that is part-children's adventure, part-Avengers-like battles, the series will build on itself, interlocking three different stories originating from the same one-room schoolhouse and taking its heroes on adventures in the vein of Christian author C.S. Lewis' The Chronicles of Narnia.
Cronk has come a long way from the likes of the first God's Not Dead film, but the present is not the end of this story, merely somewhere in the middle. The diverse filmography of Harold Cronk is on the rise.
God Bless the Broken Road is now available from various digital retailers like ChristianCinema.com. The film currently has a nearly 80% audience rating on RottenTomatoes.com.