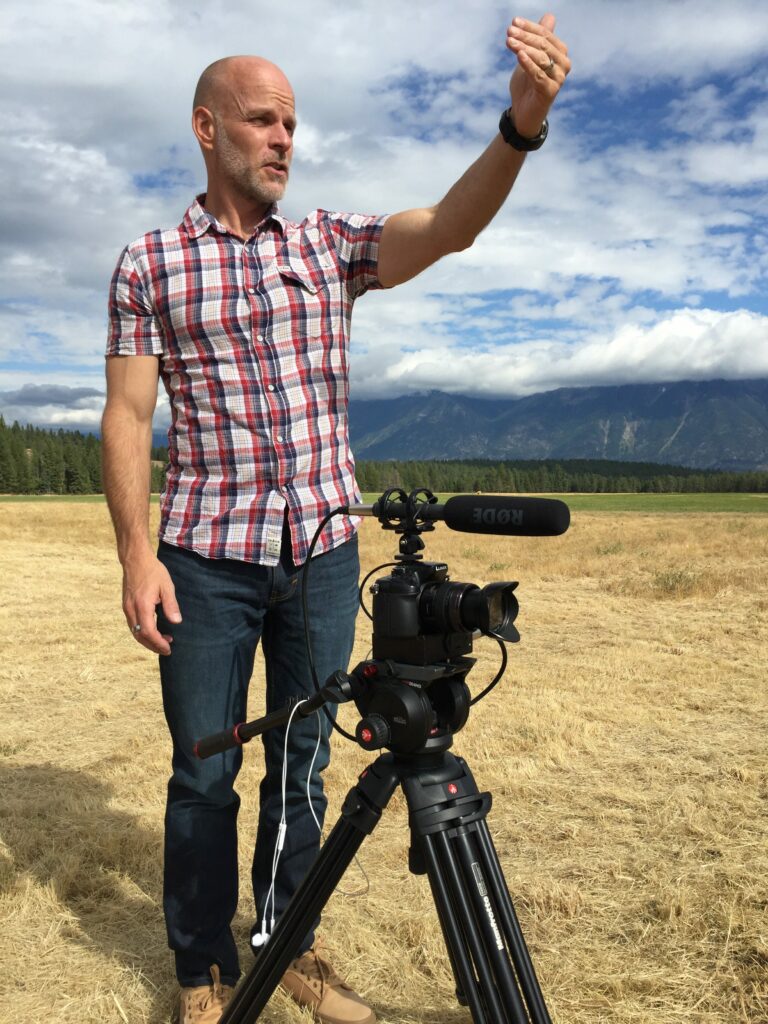 By Jacob Sahms
Early on, filmmaker Kevin Miller thought he'd make feature films, screenwriting stories in Hollywood. Since 2003 though, most of his films have been documentaries exploring religious views- Christian Zionism, Intelligent Design, Separatists, etc. – he's even made films with Ben Stein (Expelled) and Kirk Cameron (Monumental). But all of this is with an arm's length perspective, as this Christian from British Columbia examines the intersection of faith and life in the world's one remaining superpower, America.
"Most of the world, including Canada, is obsessed with America," Miller explained from British Columbia in February. "We have a joke about the economy: if the U.S. gets a cough, we get a fever."
Miller, who grew up in the mainline United Church of Canada where his grandfather was a pastor, converted to a more evangelical church in his teens, and went to an evangelical college. Exploring what he saw scripturally, Miller has seen what he calls a "tragic abdication of first principles," especially around the subject of violence.
Violence is that means by which the state obtains and then maintains space in the world, Miller proposed. But he argues that the foundation of the kingdom of God is not self-preservation. "Seriously," he says, "the leader of the movement is a guy on a cross!"
In his latest film, J.E.S.U.S.A., Miller hopes to challenge the way that some evangelical Christians perceive violence, that the film will be a call back to the Gospel. He has seen people argue their socio-political perspective, citing their faith in Jesus as the reason, while failing to see the other influences around them that impact their thought process, their epistemology.
"We don't ask enough, 'What formed us? How do I use my evaluative grid?'" explained Miller. "We're always holding tradition and Scripture and then interacting with them through our own experience, without actually realizing it. I try to always have the perspective that I'm 'probably wrong about this' and then passionately engaging in exploring it. I'm open with people who propose things different than what I believe."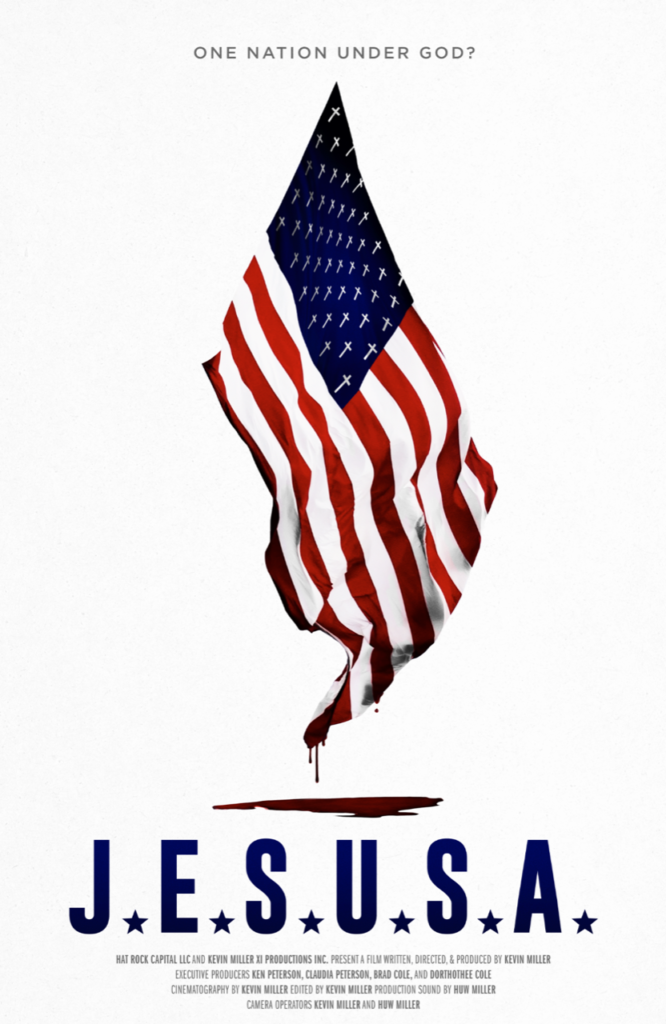 In J.E.S.U.S.A., Miller interviews faithful people who believe that they are called to lay aside violent options and people who believe they are called to use any means necessary. He explored their impulse and asked them to share their understanding of Scripture and violence, seeking humble dialogue to explore all sides of the situation.
Miller cites Sheepdog Seminar's Jimmy Meeks, a law enforcement officer who never drew his gun and doesn't love violence but in some cases, deems it necessary for leaders to protect others, and Sanctuary Church's Pastor Sean Moon, who proposes that Christians are kings and queens, instructed by Scripture to bear rods of iron (in modern days, AR-15s). Miller says that he didn't agree with the men, but that they graciously provided a chance to dialogue, to investigate belief.
"I went out of my way not to belittle or mock people who disagree with me," Miller said, "but everyone has a bias. I believe in participant observation, approaching people who have an antagonistic view and showing their points of view. I like to say that my documentaries are as unbiased as the people who watch my films!"
Miller went on to say that people often expect a documentary to be objective, as if that's really possible. "Not only is it impossible, it's not desirable. People make documentaries because they have a point of view that they want to explore. The key is to be aware of your point of view, your bias, and be able to defend it or, even better, challenge it through the making of the film.
J.E.S.U.S.A. raises some questions about how Scripture is interpreted and how Christians live it out, presenting several perspectives for and against violence. It's an opportunity to learn from each other, and to investigate the Scripture, and will be available soon.