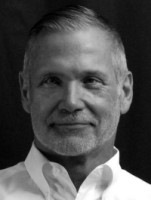 Jim Davis has a checkered background which includes serving as a minister. In addition to being a husband and father, Jim recently wrote and produced the screenplay for the movie The Fight Within. The film, awarded five Doves by The Dove Foundation, is a story which features mixed martial arts. It speaks of finding resolve from "within" to fight life's battles, and it had its genesis in Jim's personal history. Jim shared a bit about this in a recent phone conversation with Dove.
Dove: What is your background and how did you come up with this story for the movie?
Jim: "You hear people say 'it's a God thing' about so many things in their lives but it truly is. I lived the first part of my life in the world, in chaos and in habit. Since my thirties I've lived trying to live for God, to chase God. I've been a fan of film and watching the Christian films that we're blessed with that both inspire, provide hope and encouragement."
Jim added he discussed it with his wife and thought about it, and had a difficult time coming up with films he could give his friends that were about the Christian journey. His background in business, ministry, and internet programs helped prepare him for the making of this film.
"About two years ago," he continued, "I felt like God put it on my heart—'you write a story'. So I wrote a story that I thought was compelling and had some drama and used the backdrop of mixed martial arts, which is modern day boxing. The story is about a young man, caught up in some things, and he doesn't know how to get out.  Then God opens the door to show him that you can change—you can become something different and apply what God's gifted you with; and so I wrote the story and a couple of people liked it."
Jim sent it to a few people and one man responded that, although he wasn't a believer, he thought if Jim made a couple of tweaks to it, that he'd probably go see it.
"I took that as a confirmation from God." His family became involved and supported the idea, and Jim believed it was an opportunity to reach others with the gospel. "We were able to get a crew that was between jobs," said Jim. "We cast the primary actors—the fighters. They trained for six to eight months. They trained with four different pros. They actually became fighters. They did their own stunt work. They took a lot of shots to make the realism of the film. "Jim said they were able to film the movie at a live event in Columbus, Georgia with about 2,000 spectators. "They forgot we were filming! These guys were so good!" Jim added that his son won the lead role and he had no part in that segment of the casting of the movie. John Major Davis stars as Logan Chandler. John gave up an athletic scholarship to pursue acting.
Dove: What challenges did you face in making the film?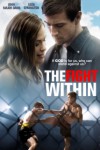 Jim: (Chuckling), "How much time do we have? I'm a believer in scripture. Scripture tells us our battles aren't in the flesh—they're in spiritual realms. To give you an example, the gym we filmed in was a hundred something degrees. Three different times our air conditioners, the portable huge ones—for one reason or another—broke down. The leasing company said that never happened. We had sewer systems back up, which had never happened. It just seemed like one obstacle after another. But you know God in His mercy—all you have to do is keep pushing forward, it's like everyday life. We just kept going and kept hanging on to God and having faith that His hand was on it. Even the way it was brought together—with a theatrical release nation-wide and then the way Sony picked it up to do the release across the country—I mean, we've been called 'the little film that could'." He added, "We have a way of forgetting all the bad stuff as long as we're pursuing the good stuff."
When asked if he had a favorite scene or two, Jim was transparent and mentioned he believes that fathers struggle with being overbearing, and he felt he was at times, and this is portrayed in the film.
Dove: What comments about the film have blessed you?
Jim: "It's like going to church and different people notice different things. A lot of churches are reaching out and want to share this story and want to show this film to their church and to their church families. My hope is that there would be more films created to reach people that don't know God at all, and that they can see a revelation and see a message in the film."
Dove: Now that you have this film under your belt, so to speak, what are your future plans? Are you looking to make another one?
Jim:  "It's funny because a lot of people ask that. I really just did this out of trying to be obedient. If God opens doors—puts it in my spirit to pursue or to work and produce in this industry then we'll move forward. But if not, I'm at peace with who I am with Him. So that's part of the movie as far as identity, and I don't really feel like I have to prove anything. It wasn't about doing that with the film. But I'm open." He added he might be preaching behind the pulpit next, whatever God wants.
It is refreshing to hear from a man like Jim Davis, a man that followed what he believed to be a God-inspired idea to make a movie. And now he waits, ready to go forward as the Spirit of God leads.
Read the Dove review for The Fight Within