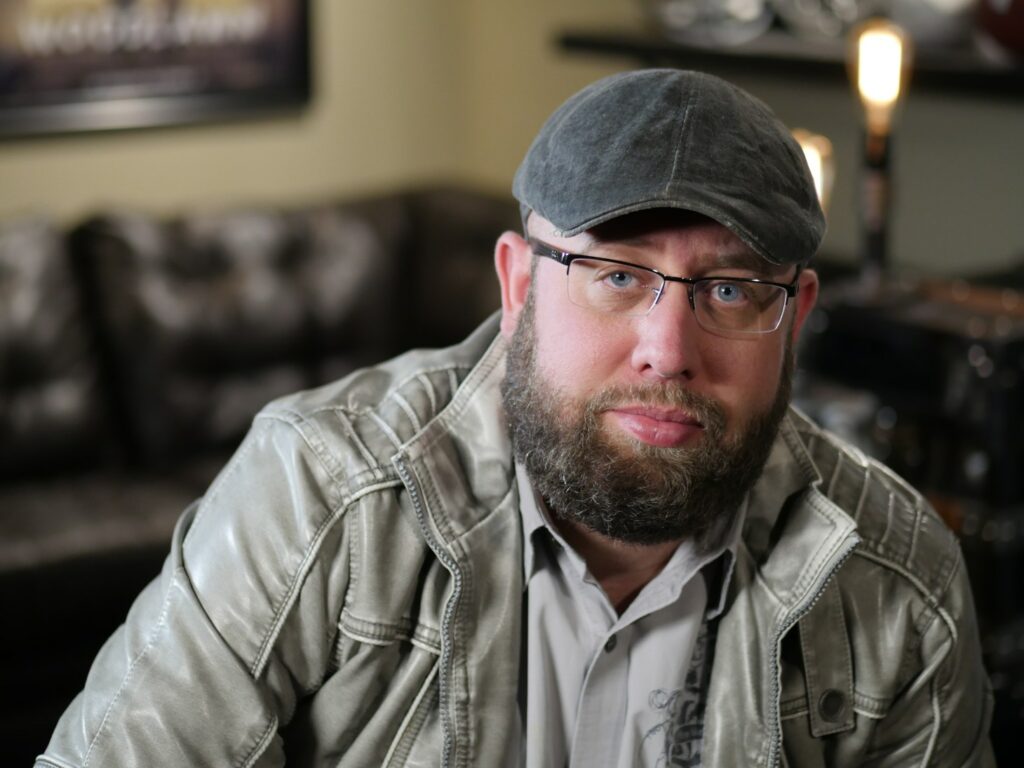 By Jacob Sahms
On Christmas Day, Kingdom Story Company debut their latest film American Underdog, another true story brought to the big screen by Andy and Jon Erwin. The two brothers saw their Jeremy Camp story I Still Believe pushed out of theaters early by COVID-19 in March 2020, but they bounced back with the documentary about the rise of contemporary Christian music in The Jesus Music earlier this fall. The Erwin Brothers have a knack for telling stories of real people who overcame obstacles, and their story has shaped up the same way. It hasn't always been easy, but to hear Andy Erwin tell it, they're right where they need to be.
The brothers found their education filming sports as sideline cameramen and working for the likes of Sherwood Films' Alex and Stephen Kendrick. Chasing a call to "serve the middle America faith and family audience but with an outward focus," Erwin says they wanted to engage people outside of the church walls and find their voice in that distinct space. "We were from Birmingham, Alabama, and we're not film school grads," the director says. "Twelve years ago we had our chance with October Baby, self-funded and self-distributed. Then it came out and it wasn't meant to be controversial, but it blew up. Was it okay to make films about faith in the mainstream? I was worried we'd get blacklisted as not having a home [in a specific niche]."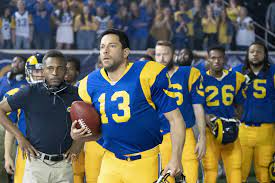 Others who were watching stood up to acknowledge what the brothers were doing, including legendary actor Gary Sinise, who went to October Baby twice in the theater. The Erwins went to breakfast with Sinise at his request, and opened up to him about where they felt like they fit, or didn't. "I said, 'I don't know if there's space for us in this industry, to do the films we want to do,'" explains Erwin. "Gary said, 'There are hundreds of us out here who believe in what you're doing and want to be a part of it.'"
The morning of the interview, Erwin had breakfast again with Sinise, and reminded him of the impact that people like Sinise had on their career. He credits Sinise with helping them believe in their voice, acknowledging that Sinise even acted in I Still Believe as Jeremy Camp's father. That perseverance is evident in Woodlawn, the story of racial integration in a football team that comes to faith, in Bart Millard's story I Can Only Imagine, and again in American Underdog. "That's what we tapped into for a film like this, staying true to the course, persevering under trial, and having your moment to stand and shine to be who you God called you to be," Erwin shares. "That's Kurt and Brenda's story that we've told here."
In American Underdog, audiences see how Kurt Warner grew up dreaming of Super Bowl moments, but watched as his career derailed after college. Stocking grocery shelves, and out of football, Warner (Zachary Levi) finds love in the person of Brenda (Anna Paquin) and her children, especially Hayden Zeller's Zack, who was dropped as an infant and suffers because of it. And then he finds that his NFL dream might still have life. It's a story of romance, courage, faith, sacrifice, family, and, yes, football. Erwin loves football but the truest story – of the overcomer by faith, he loves that even more.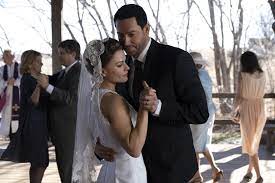 "You find your stories you tell as a filmmaker and then find ways to tell them over and over again," muses Erwin. "Starting with Woodlawn, we fell in love with true stories, but we also fell in love with stories that are rooted in the underdog. Those people that the deck was stacked against them and they stuck with it, they persevered, and God gave them their moment. It might be on a football field or on the stage, but they persevered in the moment."
Erwin recounts easily how Warner rose from unknown and forgotten about to MVP as the NFL's lowest paid player, quarterback of "The Greatest Show on Turf," and then, a man of faith. "For me as a football fan I'm excited, but for kids there's something universally relatable to being the underdog. Going through the last two years, everyone has an understanding of feeling like the deck is stacked against them. For families, it will connect in a multigenerational place that people won't expect, as much more than a football movie."
The former sideline cameraman remembers seeing Warner in the stands with Brenda after losing in New Orleans to Tom Brady's first Super Bowl team in 2001. He says the true story that they honored with a cinematic version shows that the two of them truly are a team.
"The thing that intrigued me was that Brenda was not a cheerleader; she was an equal to Kurt. The partnership between the two of them, one in the stands anchoring the family at home and one on the football field. Brenda as this feisty, spikey-haired Marine was a complicated character, a fighter as a single mom, but also a side that we got to show of her that only Kurt had seen, the loyal truth-speaker, to keep believing in God and not giving up on family or the dream. They were equals and partners, something that speaks volumes that's needed in our space – not preachy but real life."
Erwin's enthusiasm for football and storytelling is matched by his humility, and he says that's a clear impact of God's grace (along with a shout-out to his wife!) even as he prepares for a prestigious Christmas opening. "We named our company Kingdom, because it's about kingdom stewardship or kingdom purpose, that we use the world's methods to get the gospel out every day, overtly and subversively," shares the director. "I've seen success do a lot of damage to really good people. It's just allotted to us for a given time and can be taken away tomorrow, so it's just about the time God has given me for that platform."
"We're here with a more eternal perspective, and to have people who remind you of that when you start to get insecure and hold onto it too tightly, that's not something for you to possess. God has allowed us just enough success to keep us going, and just enough failure to keep us humble. Hopefully the doors that are open for us will be open for another generation to just blow the doors wide open."
That's so Andy Erwin – to keep it real, to recognize his relationship to God and to those around him, and to see every opportunity as a chance to shine a light on someone else's call. This next time out it'll be the story of Kurt Warner, like Jeremy Camp, Bart Millard, and a high school football team (and their chaplain) before him. Who knows who will be next? Maybe someday, someone will make a movie about two brothers from Birmingham, who acquired an eye for film and good stories, out to prove the world wrong, that you can love Jesus and love others without judgment. That's kingdom building 101.