The Blue Ridge Parkway: A Long and Winding Road
DVD Release:
September 14, 2010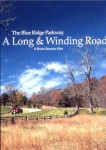 Synopsis
Documentary filmmaker Bruce Bowers and Bowers Media Group, Inc., present a film entitled, The Blue Ridge Parkway: A long & Winding Road. Many books have been published about the Parkway but Bowers' historical documentary is first to report a stunning secret deal that determined the route of the Parkway and altered the course of American history.
The documentary also takes a fascinating look at the people along the Parkway corridor and addresses how the scenic road affected their lives and cultures. It may be surprising to some that the Parkway was not universally welcomed and many people fought it with varying degrees of success.
This documentary is definitely no travelogue and has been guided both by noted Ph.D. historians and by many ordinary people who helped to build the Parkway. The Parkway changed lives in unexpected ways.
Dove Review
This DVD is an enlightening documentary about the beautiful Blue Ridge Parkway. Learn of the history and the problems regarding this roadway that so many people enjoy today. You will find out about the people that live along the Blue Ridge Mountains and how this roadway caused them difficulty with their land. It also conveys what living conditions were for those that lived there and the changes that they endured for all the people along with Cherokee nation. There were many impacts that were caused in the area because of this road.
Enjoy the many aspects to this film regarding the political and personal side of the building of this road. This is a very interesting and informative documentary of the Blue Ridge Parkway. This DVD, "The Blue Ridge Parkway: A Long and Winding Road", is awarded our Dove "Family-Approved" Seal for all ages.
Info
Company:
Bowers Media Group
Industry Rating:
Not Rated