Dr. David Livingstone: Missionary Explorer to Africa
DVD Release:
June 21, 2011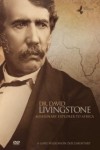 Synopsis
Dr. David Livingstone took the Gospel to Africa in word and deed. As a medical doctor he treated the sick, earning him the necessary trust and respect to teach the love of Christ, which many Africans freely embraced. Then Livingstone turned his attention to exploration, seeing this work as much a spiritual calling as traditional missionary work. Facing danger and sickness, he forged routes deep into the African interior that sparked the imaginations of many who would follow.
Dove Review
This wonderful DVD does a thorough job painting a portrait and portraying the man of principal Dr. David Livingstone. Dr. Livingstone was a missionary, explorer and expedition leader. He was also author of the best-selling book "Missionary Travels And Researches In South Africa." He was highly revered as a man who loved the African people and was strongly opposed to the slave trade popular at the time.
This documentary features old photographs, art work, beautiful scenery, and comments by several experts on the life of Livingstone, including Joan Sutherland of the David Livingstone Centre in Scotland, biographer John MacKenzie, and historian Jonathan Ingleby. Livingstone's life is chronicled from his birth in Scotland to his education at Glasgow, his journey to Africa, marriage to Mary Moffat, the birth of his daughter Agnes, and his life until his death. His struggles are featured, including suffering from malaria and his efforts to end slave trade. His death—he was found kneeling in prayer by his bed—is examined too.
We are delighted to award this documentary our "Faith-Friendly" Seal for all ages. Let the life of Livingstone enrich you by watching this film soon!
Content Description
Nudity:
Mild cleavage; shirtless boys and men in art work; nude slaves are seen from behind in brief scene of a painting.
Info
Company:
Gateway Films / Vision Video
Reviewer:
Edwin L. Carpenter