Hildegard
DVD Release:
April 26, 1994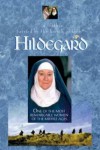 Synopsis
Hildegard of Bingen was one of the most remarkable women of the Middle Ages—an Abbess and woman of God, a visionary, naturalist, playwright, political moralist, and composer. Born in 1098, she was beset by the most extraordinary religious visions from the age of eight—visions which she wrote down, painted, dramatized, and set to music. This substantial legacy of her visionary writings and songs is unique for their mystic power and beauty. They serve as some of the most radiant and illuminating accounts of religious experiences ever.
Dove Review
Hildegard was a woman of faith who lived in the Middle Ages. She was many things including an Abbess, with her courage and dedication to God nothing short of remarkable. Her kindness and devotion to God's Word and others were obvious; she once befriended a persecuted young women whose mother opposed her staying in the convent. Hildegard also saw visions from the Holy Spirit and shared those visions, but was questioned repeatedly by the Church and eventually brought to trial.
She wrote several books about her visions, which caused more conflict with the church hierarchy. But in ll50 she followed her visions and started a convent in Bingen, Germany. She died 29 years later at age 81. A study guide for group or personal study is available to learn more about Hildegard. Those who watch this DVD will enjoy the music and scenery in Germany, which makes for a beautiful worship experience.
Info
Company:
Gateway Films / Vision Video