TranZformed: Finding Peace with Your God-Given Gender
DVD Release:
June 15, 2017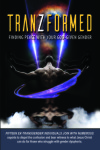 Synopsis
Fifteen transgender individuals join with numerous experts to dispel the confusion and bear witness to what Jesus Christ can do for those who struggle with gender dysphoria.
Dove Review
Transgender—it is a hot topic right now, and this DVD does not skirt the issue. It focuses on individuals who underwent surgery to change from male to female and vice versa and deals with the transformation the Lord made in their lives—helping them to realize that God made them as He did for a reason and a purpose. The road back for many isn't easy, but it has been taken by several who share their stories.
Everything from cross-dressing to actual operations and descriptions are given, including a man that describes what it felt like to wake up as a woman. Yet these individuals share how God dealt with their hearts and how helpful fellow Christians have been in giving them clothes to help them return to their original form and identity. Due to the plain speech of the descriptions and this sensitive topic, we are awarding the film our Faith-Based Seal, meaning it contains some strong content but also contains a strong faith message. These individuals who returned to God and decided to do what they believe was right and return to their original gender certainly are to be commended.
Content Description
Sex:
Comments about genitalia and breasts, "partners" and various sexual themes as it relates to the topic of transgender people and cross-dressers; man speaks of being raped as a boy; man says at one point he believed he was born "gay"; sensitive comments about the body.
Info
Company:
Elevate Entertainment
Reviewer:
Edwin L Carpenter