My Dog Skip
Theatrical Release:
January 12, 2000
DVD Release:
July 11, 2000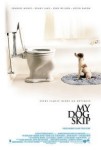 Synopsis
Drawn from Willie Morris' best-selling memoir, My Dog Skip is a coming-of-age tale that looks back on how a terrier pup helped a shy boy, bullied by schoolmates and strictly handled by an aloof father, come to grips with loneliness.
In this adventure, a wise mother gives her son a puppy for his ninth birthday. Although she does this against Daddy's wishes, Mom knows that this pet will help our young hero to overcome his shortcomings and begin to open up to those around him.
Dove Review
Set in WWII-era Mississippi, the film has a Norman Rockwell ambiance, gentle enough for little ones, but also involving enough for older kids and their parents. Funny, yet, poignant, My Dog Skip reminds us of what a great gift man's best friend really is. Tenaciously loyal, indomitably forgiving, and unquestionly loving, our four-legged companions teach their custodians how to relate to fellow beings while giving us memories that last a lifetime. A gentle, delightful film, it does require a guardian to be seated next to toddlers. For although it has the adventure of a BENJI, it also contains the poignancy of OLD YELLER. Production values are all top drawer. Young Frankie Muniz as the film's junior protagonist is never cutesy or precocious, but rather down to earth. It is replete with lessons in friendship, loneliness, and death. And that dog – he could give Snoopy charm lessons! "The best boy-and-his-dog movie since Lassie Come Home!
Info
Reviewer:
Phil Boatwright