The Passion of The Christ
Theatrical Release:
February 25, 2004
DVD Release:
August 31, 2004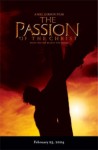 Synopsis
The Passion of the Christ deals accurately with the biblical accounts of the suffering, death and resurrection of Jesus, the Messiah. A few extra-biblical scenes and characters are tastefully added to help tell the story cinematically, but these vignettes do not contradict the essence of the story.
Dove Review
I was struck by the color pallets and moods created by the seamless collaboration of production designer Francesco Frigeri, set decorator Carlo Gervasi, and cinematographer Caleb Deschanel. The authentic handcrafted costumes are designed by award-winning Maurizio Millenotti.
The cast is made up of a well-rounded ensemble of actors who are true to their characters and decidedly believable. Actor James Caviezel ("The Count of Monte Cristo", "Frequency") who performs brilliantly as Jesus is a relatively unfamiliar face to movie audiences. Caviezel was totally given over to his character. His depiction of the range of emotions Jesus must have experienced during those agonizing twelve hours is riveting. Caviezel's shoulder actually became dislocated while he was hanging on the cross during the hours it took to film the crucifixion. In what he describes as "an oddly poetic coincidence," Caviezel was also struck by lightning during the filming, which took place on the outskirts of Rome, Italy. I don't think I'll spoil it for anyone when I say that the ending is predictable and yet profound in its simplicity. Christians who saw early screenings of The Passion of the Christ reported that they were moved and transformed by the message of love and forgiveness that transcends the pain and suffering endured by Jesus.
I suspect that many non-Christians will, at the very least, be impacted by the vivid portrayal of an innocent man who was mercilessly beaten and unfairly executed because of those who either hated or feared him. "But why?" they may ask. "What does that have to do with me?" The reasons for Jesus' suffering should become clear to any viewer thanks to several flashback scenes that help clarify the context of the story.
Content Description
The Passion of the Christ is rated R for sequences of graphic violence. Based on Dove's ratings criteria, we are awarding the Dove Faith-Based Seal with a caution for violence.
People have often speculated that if a movie of these stirring events was ever made graphically and truthfully, it would have to be R-rated. I personally believe that this time the "R" should stand for "Redemptive.",The Passion of the Christ is a movie that every Christian adult must see. It is transforming to watch the words of the Gospels come to life before your eyes and your heart. In my opinion, older children should be allowed to see this moving film, but only if parents feel they are mature enough to endure the graphic scenes of flogging and a very realistic crucifixion.
Info
Company:
20th Century Fox Home Ent.
Writer:
Benedict Fitzgerald and Mel Gibson