Blade Runner: The Final Cut
Theatrical Release:
November 16, 2007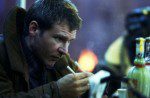 Synopsis
In honor of its 25th anniversary, Ridley Scott's science fiction masterpiece "Blade Runner," starring Harrison Ford, is making a long-awaited return to the big screen with a completely re-mastered director's cut in "Blade Runner: The Final Cut." The film has not only been completely restored with new and improved special effects, but also includes never-before-seen added and extended scenes that Ridley Scott created specifically for the new edition.
Visually spectacular, action-packed and enduringly provocative since its original 1982 release, the stylish noir thriller "Blade Runner: The Final Cut" stars Harrison Ford in the enigmatic role of 21st-century detective Rick Deckard. As he hunts for vengeful, fugitive replicants in a high-tech future soured by urban and social decay, he is drawn to a mysterious woman (Sean Young) whose secrets may undermine his own soul.
Dove Review
What does it mean to be human? This is the central theme of this film, with both humans and robots pondering that question. One character reflects on the imminent "death" of a robot, and says, "It's too bad she won't live – but then, who does?" These kinds of philosophical questions surface during this at-times slow-moving film. Although most of the replicants, or robots, are considered dangerous, one robot who causes harm does an about-face and saves a human, which is another theme hinted at in the movie. Human behavior, or in this case robot behavior, can be surprising and unpredictable.
When Harrison Ford isn't on screen as detective Rick Deckard, the film really drags. The special effects are very good and in some scenes there are updated special effects, supervised by director Ridley Scott. I did notice a computer monitor that had the old dark green text lettering and it was one of the few things which gave the time frame away of when this film was made, namely in 1982. One other thing which reflects the date is the very young version of Harrison Ford we see in the movie. The film is atmospheric and dark, revealing a shadowy futuristic period in November, 2019. Sadly, there is some nudity in the film and strong language, in addition to some bloody violent scenes, and we cannot award our Dove Seal to the film as a family-friendly movie.
Content Description
Sex:
Implied sex between a man and a human-looking female robot; a male robot kisses a man on the lips before killing him; a couple of sexual innuendos.
Violence:
Several people and robots with flesh are shot; some bloody scenes; one character is shot in the head; a man's fingers are broken; a woman is shot in the mid-section and it is a bloody scene; a robot with flesh hammers a nail into its hand.
Nudity:
Upper female nudity in a few scenes; scantily clad dancers; shirtless men; a female robot dresses like a hooker.
Info
Writer:
Philip K. Dick and Hampton Fancher
Reviewer:
Edwin L. Carpenter