Dog Days (Manuscript)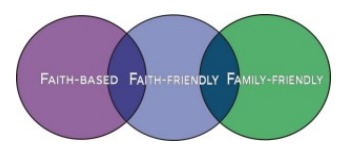 Dove Review
Dog Days (Manuscript) "Dog Days" is a heartwarming script about a little boy named Connor who is diagnosed with leukemia. While quite a few movies have been made about kids who are very ill, this script has something new to offer. The twist in the story lies in Connor's special relationship with his dog Zoey.
Connor's slightly older brother Cody wants to do something to help Connor, and knows how much Connor loves his dog. If only Connor could see Zoey, his time at the hospital would be much more bearable. Unfortunately, after asking around, Cody discovers that dogs aren't allowed at the hospital; but he also discovers something else: some hospitals have certified therapy dogs, which are quite successful in helping the patients' outlook.
Cody takes on the challenging and rewarding task of training Zoey to become a therapy dog. Aside from the training itself, he faces another challenge because the head of the hospital dislikes dogs and is totally against starting a therapy dog program. It will take a lot of effort on Cody's part, and help from his best friend and the other patients at the hospital, for Cody's plan to work. Even then, viewers will be left wondering if Connor and the other kids in the cancer ward will live long enough to reap the benefits of Zoey's love.
"Dog Days" is a very family-friendly script, and would easily be Dove approved for all ages if it were made into a film. Of course, the idea of a child with a life-threatening illness could be frightening for kids. Also, one child does die from his illness at the end of the story. Parents would definitely want to watch this with their kids, so they could answer any questions they might have.
Info
Company:
2 Shibas Productions, LLC
Industry Rating:
Not Rated
Reviewer:
Samatha Vandersloot