Fellowship (Manuscript)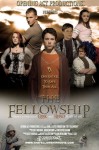 Synopsis
A group of High School Juniors are into gaming and although they are known as nerds they look out for one another and are good kids. When a "cool" kid named Joe frames one of the nerds named Randall for possession of marijuana, Randall and his gang are not allowed to attend a Lord of the Rings gaming event which they have looked forward to. Then someone pops up with evidence that Randall is indeed innocent. With a great group of characters including a kid known as Gollum Kid, this is an interesting and often funny story. Young adults in particular will enjoy it but it will no doubt interest readers of all ages.
Dove Review
I read this manuscript straight through in one sitting. I found it to be an amusing and humorous story. A group of high school nerds known as the Fellows Hip plan to attend a "Lord of the Rings" event known as the "Shadow of Angmor Gaming Convention and Championship." Randall, Squirrelly, Nate and Stacey hang out and game together. They occasionally are joined by a kid named Thad who is otherwise known as Gollum Kid. This manuscript includes a funny exchange between the group as one of them says he would like to go to the Holy Land. "To Israel?" asks his friend. "No, to New Zealand!" he replies enthusiastically. Most readers even remotely familiar with the "Lord of the Rings" movies know that Peter Jackson directed the films in New Zealand. In another homage to the movies, a young man dreams a pretty and "cool" girl likes him and tells him, "For you, I choose an uncool life!"
The language is wholesome, with the worst being a "PO" comment. Although the nerds get into a bit of trouble as they flee to the gaming event along with their proof of Randall's innocence, they do make things right in the end. This is a story which will appeal particularly to teens, young adult readers, "Lord of the Rings" fans and the young in heart. We have listed the content below which is rather tame, with the exception of a stolen car. Again, this incident is worked out in the end of the story. There are similarities in this story with the "Lord of the Rings" films, including a moment when Gollum Kid seizes the evidence near the brink of a river which he could possibly fall into. This manuscript includes themes of loyalty, helping others in the time of need, and the fact that people who sow bad seeds eventually reap what they deserve. We gladly award this manuscript our Dove "Family-Approved" Seal and congratulate the writer on his use of imagination!
Info
Company:
Opening Act Productions
Reviewer:
Edwin L. Carpenter