Whiteout
Theatrical Release:
September 11, 2009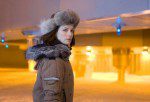 Synopsis
After two years stationed at Antarctica's South Pole research base, lone U.S. Marshal Carrie Stetko (Kate Beckinsale) is as anxious as anyone to be going home. She's turned in her resignation and is counting the hours and minutes to the last plane out. But three days before departure, a body turns up on the ice and Carrie is immediately thrust into Antarctica's first murder investigation. As the death toll mounts, the mystery deepens with shifting loyalties, deadly whiteouts, and a relentless killer who will stop at nothing to protect a secret buried for over sixty years. Now with everyone around her packing up and getting out, Carrie must solve the crime before Antarctica is plunged into six months of darkness and she is stranded with the killer on a land where nothing comes in and no one gets out.
Dove Review
Effective January 1st, 2009, The Dove Foundation Review Team has ceased reviewing all NC-17 rated movies and certain extraordinarily explicit R-rated films. This decision was reached due to the fact that Dove reviewers are parents or grandparents with conservative values. As such, we feel that we can no longer expose these dedicated and caring people to movies that contain distasteful and appalling stories that are focused on graphic horror and violence, and/or gratuitous depictions of explicit sex and nudity.
"Whiteout" is considered to be such a film. Our report is therefore limited to the business information (title, rating, distributor, producer, director, actors, etc), synopsis, and the content chart.
Info
Writer:
Jon Hoeber and Erich Hoeber
Reviewer:
Edwin L. Carpenter