Unknown
Theatrical Release:
February 18, 2011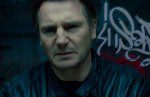 Synopsis
A man awakens from a coma, only to discover that someone has taken on his identity and that no one, (not even his wife), believes him. With the help of a young woman, he sets out to prove who he is.
Dove Review
Liam Neeson plays Dr. Martin Harris, a bio tech specialist about to attend a high profile conference in Germany. When he leaves his briefcase at the airport and goes to retrieve it, he is in a car accident and his life will never be the same again. This film is a little slow to develop but has a great deal of action once it gets moving. With car chases and explosions, the audience is taken on a chase for the rest of the film.
Unfortunately, language and a brief scene in which a woman has on a see-through top mar this otherwise enjoyable picture. Due to these issues, we cannot award the Dove Seal to this film.
Info
Writer:
Oliver Butcher & Stephen Cornwell