By Jacob Sahms
Here at Dove, we know families always look for films to share with the whole family. While the output of films looks to be slowed for awhile, we'll be publishing a weekly set of films you can stream to entertain and encourage your family in these strange times.
In the 1991 animated version, the beautiful young woman Belle who trades herself for her ailing father who would have been imprisoned by the Beast, a cursed prince. The two, captive and captor, form a bond, even while the young woman falls for the enchanted service ware of the Beast's castle – the other enchanted people under the curse. Of course, the two of them will have to figure out how to reverse the curse and stave off the real beast, the town bully named Gaston. The first animated Disney film to be adapted into a Broadway musical, it won two Oscars for its musical brilliance.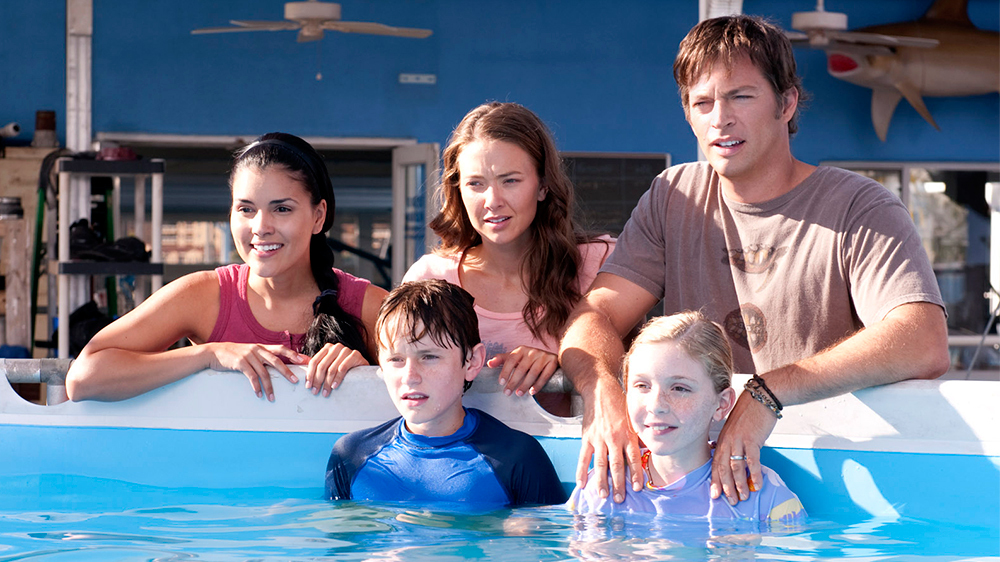 Dolphin Tale
Based on the true story of the dolphin Winter, whose disability becomes a strength and an inspiration for those around him. Starring Harry Connick Jr. and Morgan Freeman, the family drama spawned a sequel where Winter finds a dolphin friend. Truly inspirational, the film reminds us that just because something seems impossible (or even a detriment), it doesn't have to be if we'll work together to overcome the situation. And it's a true story!
While this animal story isn't based on a true one, it does take the beautiful written stories of Michael Bond and convert them into a sometimes hilarious, and always heartwarming tale about a bear who has traveled from darkest Peru to the heart of London. He'll meet a kind English family, the Browns, and outwit and outrun a wicked dermatologist. It also netted a sequel, this time where Paddington goes mano y bear with Hugh Grant's devious Mr. Buchanon. Ben Whishaw's voice and style lend themselves to the brilliance of this particular bear!
Bunny cop Judy Hopps (Ginnifer Goodwin) finds herself mixed up in an animal conspiracy, but thankfully, she's befriended the wily fox con man Nick Wilde (Jason Bateman). With hilarious scenes, like the sloth-run DMV, or serious ideals, like struggling through classicism and racism, the Disney film has a strong vocal cast like Idris Elba, J.K. Simmons, Octavia Spencer, and more. Share some laughs and teach some lessons at the same time? Sounds like a win!
Stay tuned next week for another batch of family friendly fare.