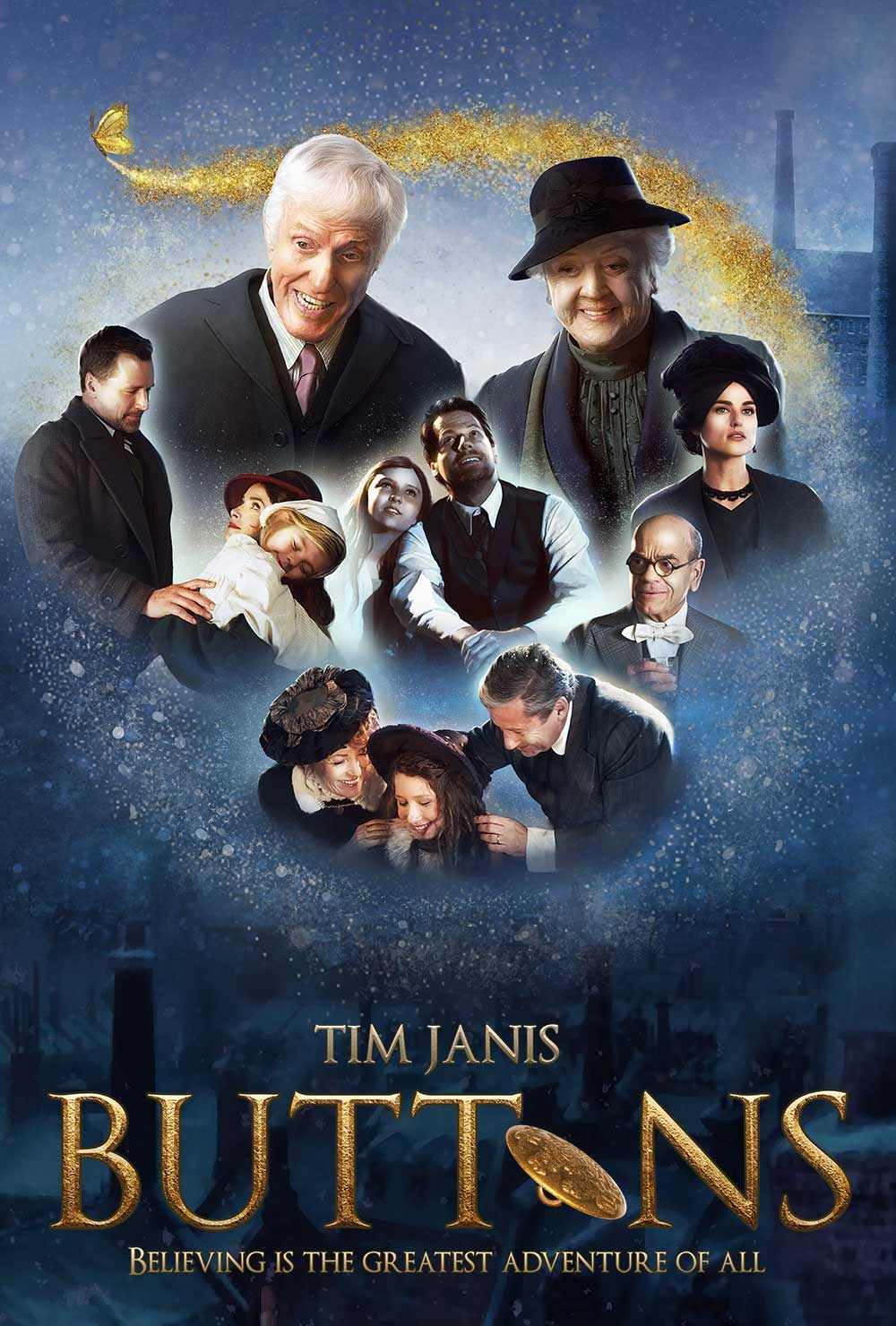 By Jacob Sahms
During a church service one day, musician Tim Janis felt the nudge of inspiration he's felt before, but this time, it wasn't a one-song arrangement or new ensemble piece. This time, it was the story outline of what audiences can see this Saturday in a one-time Fathom Event, the musical, cinematic movement that is Buttons.
In Buttons, two mysterious strangers played by legendary actors Dick Van Dyke and Angela Lansbury arrive in the midst of the industrial boom in America, delivering messages of hope and peace to two young girls. Each of the girls has a situation of their own to untangle: one needs a family to adopt her and one needs to overcome the despair she feels when tragedy upends her family. With a powerful cast to direct and powerful music, Janis has taken aim at creating a new Christmas classic.
The film is narrated by two more legends, Robert Redford and Kate Winslet, with other music and acting provided by the likes of Jane Seymour, Roma Downey, Ioan Gruffudd, and Sir Paul McCartney. After the film, in the special tribute to dancer, director, and choreographer Gene Kelly, hosted by his wife Patricia Ward Kelly, audiences will see behind-the-scenes elements from Kelly's popular movies in a featurette accompanying Buttons in the theatrical event. But all of this came to be thanks to Janis' moment of inspiration, aimed at bringing hope through music.
"We need hope in our lives like we need food and air," proposed Janis. "There are moments that give hope throughout the movie, and the message of kindness in different times comes through. When you create the story, you have all of those desires mixed in to share with people."
"I think if you're being a Christ follower, you care about the poor. You grow into yourself. When they ask you to do something for others, you do it!"
Janis' philosophy has always been oriented around music with a mission. He believes that as his heart grows, so will his music. So how will a song make people feel? How can he teach other people to love and make music? Through musical fundraisers in Africa and interacting with sixty thousand students in choirs across America, Janis has seen the ability to tell stories, and to use music to do so. He's worked with lyrical luminaries like Billy Joel and Ray Charles, performed before large crowds and in quieter special events for charity, but he's always been a fan of musicals and Buttons allowed him to exercise his musical chops that way.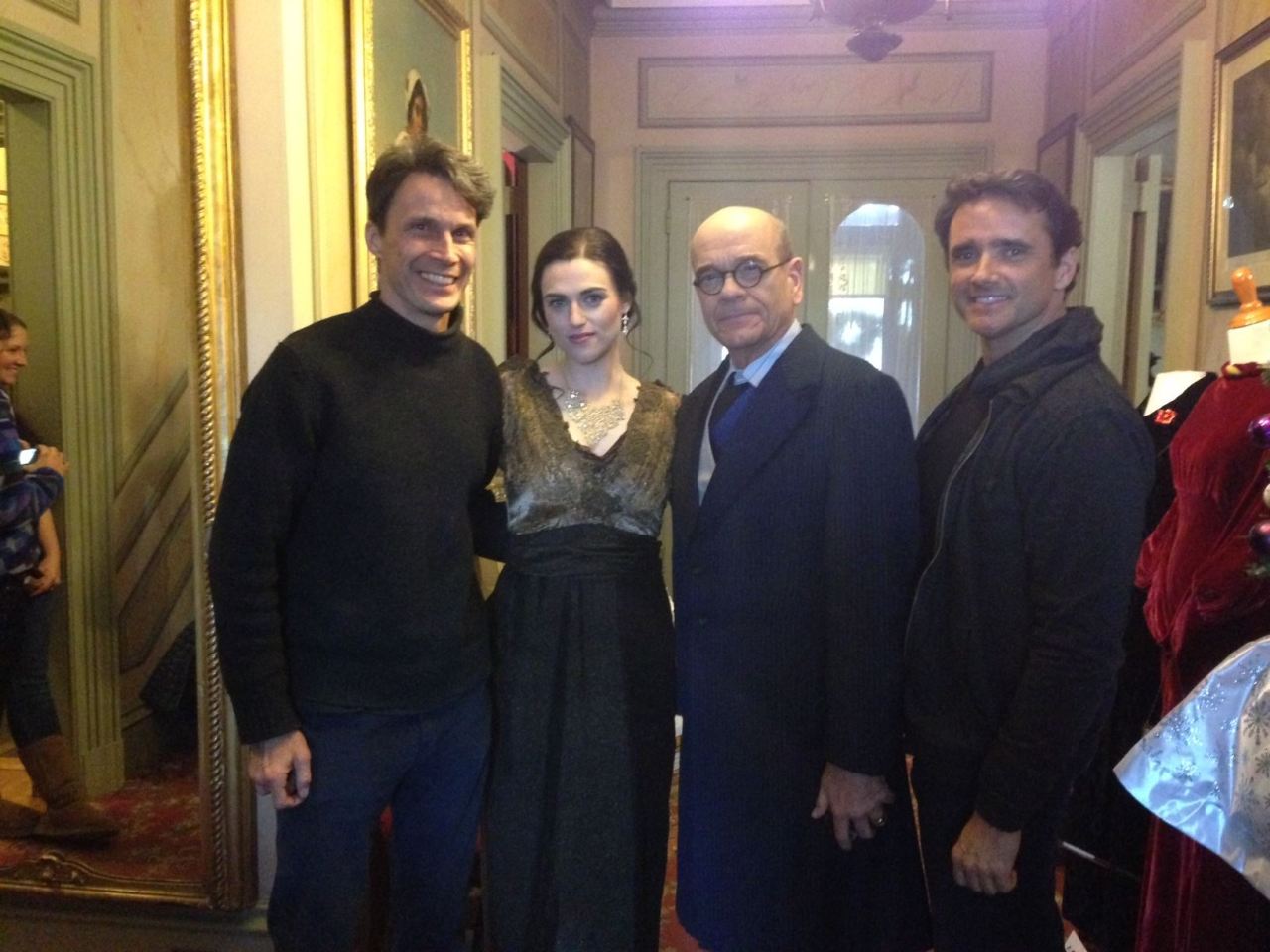 In Buttons, two young women experience loss and have to see their way through. Neither one knows how they will survive or if they'll ever experience peace, a notion that Janis proposes is common to the human experience.
"I think in our lives, we're like a ship going through a storm," admitted the musician. "We all experience loss. So I wanted to show the process not just for the young people to be adopted, for the family who adopts after their loss, and the way that this child brings hope into their own lives. It can be a win-win on both sides, encouraging everyone to take in life and new directions. I wanted to show people that they have this ability to bring joy. Hope is something we all need as part of the human condition."
Janis experienced those basic Christian principles as a high school student at Admiral Farragut Military Academy, where Catholic mass was the only option. While Janis was raised Presbyterian, he found that the nuns loved the music he made, and their encouragement led him toward his eventual calling. It's out of this sacredness, from the celebration of worship to the relationships surrounding it, that Buttons has emerged. Those same nuns, influenced the loving characters in the film who care for a young orphan, and who explore the sacred space between the tragedies that we see unfold and the angelic presence that reminds the characters that they're not on their own.
Janis hopes that this Saturday, that his film will inspire others to find hope and to use their faith to help others along the way. They'll be entertained, and moved to laugh, cry, and dance, but if they see God's call in the process, then that would hit all the feels Janis has aimed for in his latest mission of music and love.