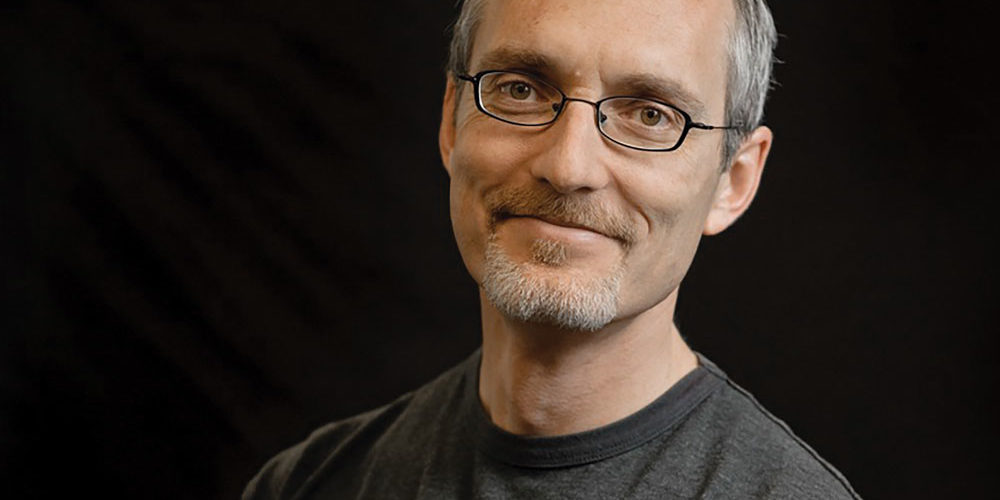 By Jacob Sahms
The story of Phil Vischer and Veggietales is a comeback story.
In the late 1980s, Vischer and his friend Mike Nawrocki founded Big Idea Productions, aimed at using the Bible to teach children. By 1993, they had released the direct-to-DVD episode of Veggietales, "Where is God When I'm S-Scared?" Following over the next few years by "God Wants Me to Forgive Them?" and "Are You My Neighbor?" the company gained popular acclaim but was bleeding funds. After filing bankruptcy in 2003, Vischer sold the company, and wrote his memoir, Me Myself & Bob, narrating the demise of Big Idea Productions and his lifelong dream. Working through a contract to the company until 2017, he voiced his characters and told stories, but when the contract ended, Vischer left and Veggietales only existed on home media.
But in the spring of 2019, Vischer and Nawrocki reunited, launching into production of a new season of Veggietales, and The Laugh and Learn Bible for Kids. Vischer seems energized by the process, and reflects on the way that one dream died so that God could give him a new one.
"The first time I ever told my story [about losing Veggietales], it was for a commencement address at Biola University," remembered Vischer. "It was right after my dream fell apart and I figured it would be the worst commencement speech ever."
People flocked to him afterward, in tears, pointing out that churches and Christians always talk about the success stories, but rarely share the struggle. Vischer couldn't believe the response he was getting to such "a miserable story," but in the months and years that followed, individuals and groups would tell him about how his book helped them turn their lives around. Back with Veggietales, Vischer says he's grateful to no longer be a CEO type like Bill Gates or Steve Jobs, but simply a guy who gets to share his creativity with children and others.
"So often we throw kids into the deep end with an adult Bible understanding or give them a kiddie pool," he explained. "What happens if we let them in the shallow end, and let them grasp the history of God and see where they fit into the story?"
In the post-Veggietales period, Vischer himself dove into the Bible more deeply, and now uses those studies to explain parts of the Bible to kids that they haven't necessarily heard before. He says that all of that comes from his own ability to remember what it was to be a kid, and to consider what he didn't understand about the Bible then. "We tend to edit and file down the edges, and with the new Bible, we're telling them how it is."
Vischer believes that more parents should be discipling their kids, but too often, the parents aren't discipled themselves. Families will approach Vischer and tell him that he's their "family theologian," because the whole family will watch a Veggietales episode and then discuss it. This is just one more reminder that Veggietales has stood the test of time.
"It's really fun to realize that," he admitted. "There aren't many character sets that have that broad awareness, especially ones with a Christian worldview."
Now, TBN and others will share the first of the eighteen new episodes on October 22, "The Best Christmas Gift." Paul and Silas in prison, Peter and John healing the beggar, Abigail and Nabal – all of these lesser known stories will get the Veggietales treatment.
"We've made a big change, to go back to what we did at the beginning. The episodes will be shorter, cuter, and simpler, not the forty-five-minute cinematic universe. And we're doing more things in the New Testament."
Fans of the series can be sure that the treatment of the stories will be creative, and that the same voices they've always loved will be back. But more than new resources or new episodes to be entertained, longtime fans will appreciate this: Phil Vischer is back.