Actor T.C. Stallings is prolific in the faith-based film industry, from "Courageous" to his break-out performance as Tony Jordan in the 2015 hit film, "War Room." Now, he's appearing alongside Richard T. Jones, Kim Fields, and CCM artist Jaci Velasquez in "A Question of Faith," hitting theaters September 29.
From Pure Flix and veteran producer Angela White, "A Question of Faith" follows three families from different cultures living in the same community. While complete strangers, the families all have one thing in common: They love their children deeply.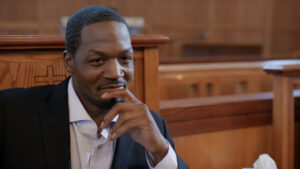 A tragic accident involving texting and driving thrusts them onto converging paths, where each family questions everything they know to be true. On this journey, they discover God's love, power, forgiveness, grace, and mercy – and that ultimately, we're more alike than we are different.
Stallings, who plays pastor Cecil King in the film, told The Gospel Herald that "A Question of Faith" is timely – in more ways than one.
"This script was written years ago, so the timing seems like a God thing," the pro-athlete-turned-actor said. "There's no doubt we're living in tough times today, and the film deals with racism, tragedy, and faith head on. It drives home the reality that tragedy doesn't have a race. Something like tragedy is faceless, it's genderless, it's classless. In this particular film you'll see how it first divided people before it became a unifier."
He added, "Everybody can pray, everybody can have faith, and everybody struggles regardless of the color of your skin and your gender."