By Jacob Sahms
Baseball is back but we still love the stories we've heard and seen before. Here's a list of some terrific baseball fans for you to consider in-between games!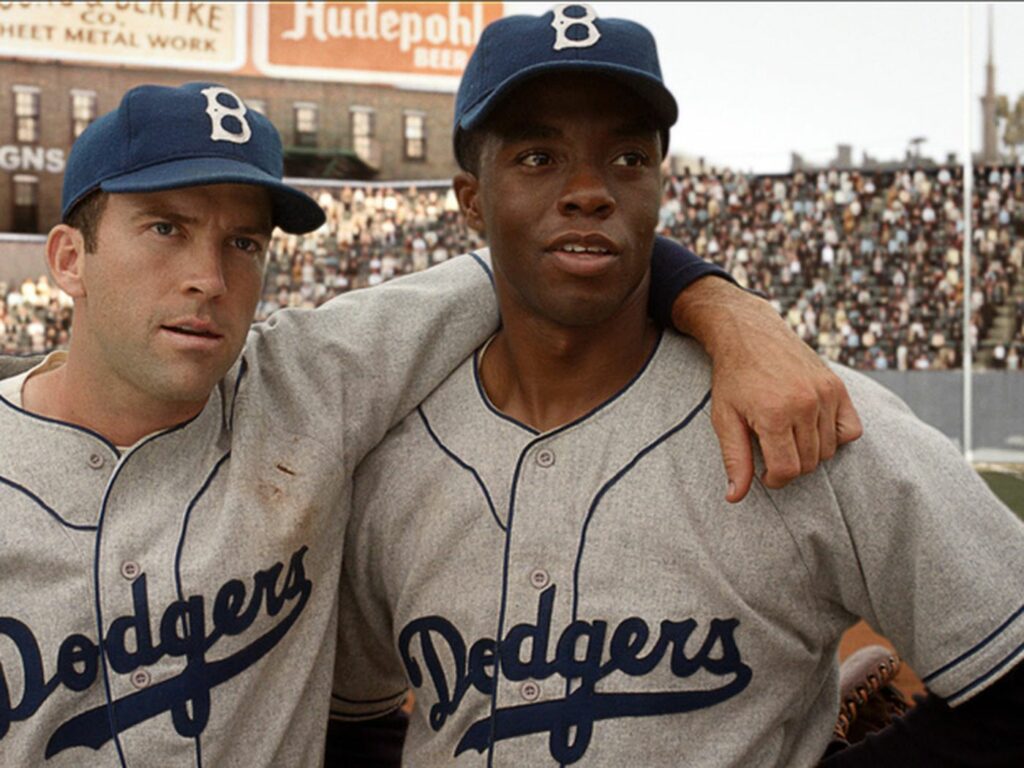 42
Hero is a word we hear often in sports, but heroism is not always about achievements on the field of play. 42 tells the story of two men—the great Jackie Robinson and legendary Brooklyn Dodgers GM Branch Rickey—whose brave stand against prejudice forever changed the world by changing the game of baseball. In 1946, Branch Rickey (Harrison Ford) put himself at the forefront of history when he signed Jackie Robinson (Chadwick Boseman) to the team, breaking Major League Baseball's infamous color line. But the deal also put both Robinson and Rickey in the firing line of the public, the press and even other players. Facing unabashed racism from every side, Robinson was forced to demonstrate tremendous courage and restraint by not reacting in kind, knowing that any incident could destroy his and Rickey's hopes. Instead, Number 42 let his talent on the field do the talking—ultimately winning over fans and his teammates, silencing his critics, and paving the way for others to follow. For more, on this powerful film that isn't Dove-approved, click here.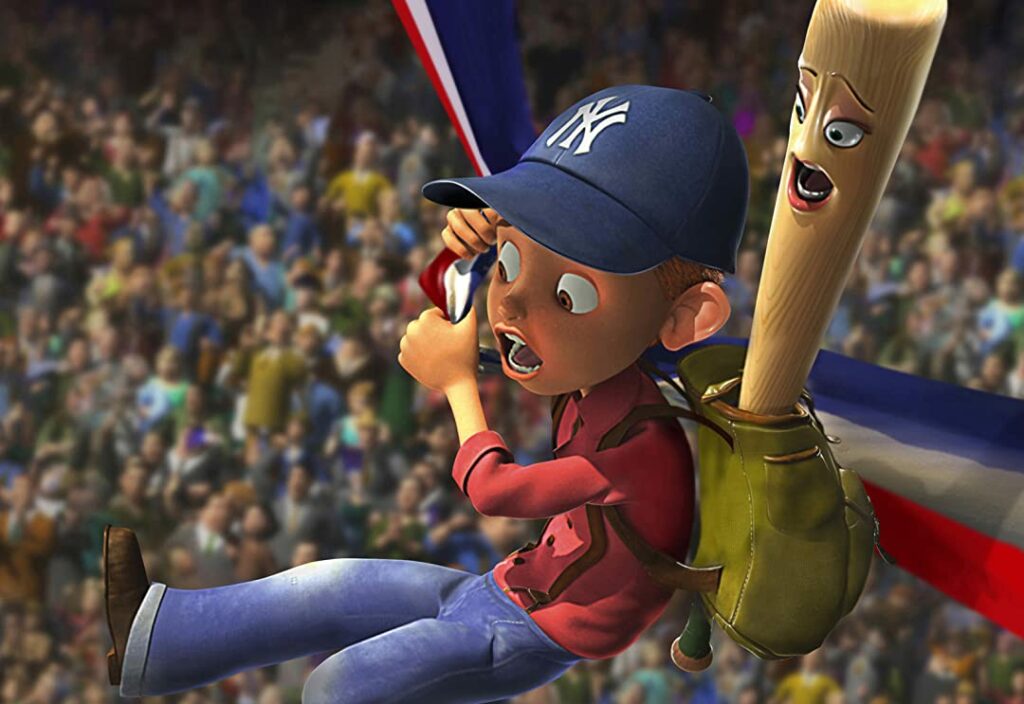 Everyone's Hero (Dove Approved All Ages)
What if you had one chance to be a hero? Would you take it? Or play it safe? That is the question facing an ordinary boy, Yankee Irving (Jake T. Austin) in "Everyone's Hero," a funny and warm tale of a kid who believes he can make a difference if he just hangs in there despite overwhelming odds. With a faith in himself instilled by his loving family, Stanley (Mandy Patinkin) and Emily Irving (Dana Reeve), he teams up with a sassy young girl, Marti Brewster (Raven-Symone) and some off-the-wall sidekicks and embarks on a sometimes perilous, often funny, cross-country quest. In the process he restores his family's honor, befriends the world's biggest sports superstar, Babe Ruth (Brian Dennehey), and reveals the hero within. For more, click here.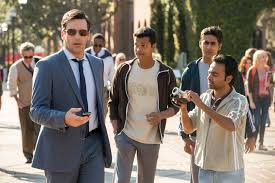 Million Dollar Arm (Dove Approved 12+)
Based on a true story, Disney's "Million Dollar Arm" follows JB Bernstein, a once-successful sports agent who now finds himself edged out by bigger, slicker competitors. He and his partner Aash (Aasif Mandvi) will have to close their business down for good if JB doesn't come up with something fast. Late one night, while watching cricket being played in India on TV, JB comes up with an idea so radical it just might work. Why not go to there and find the next baseball pitching sensation? Setting off for Mumbai with nothing but a gifted but cantankerous scout (Alan Arkin) in tow, JB stages a televised, nationwide competition called "Million Dollar Arm" where 40,000 hopefuls compete before two 18-year-old finalists, Rinku and Dinesh (Suraj Sharma, Madhur Mittal), emerge as winners. JB brings them back to the United States to train with legendary pitching coach Tom House (Bill Paxton). The goal: get the boys signed to a major league team. For the rest of the review, click here.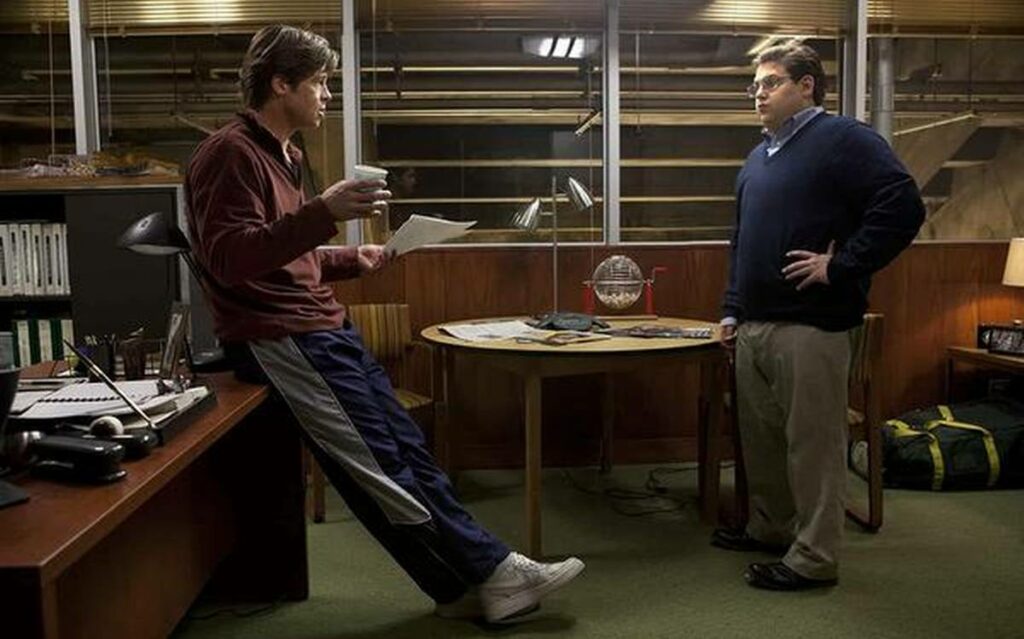 Moneyball
Based on Michael Lewis' nonfiction bestseller "Moneyball: The Art of Winning an Unfair Game," the book's subject is Oakland A's general manager Billy Beane, who assembled a contending baseball club on a shoestring budget by employing a sophisticated computer-based analysis to draft players. Read more about why Edwin Carpenter enjoyed the film but couldn't award it the Dove seal here.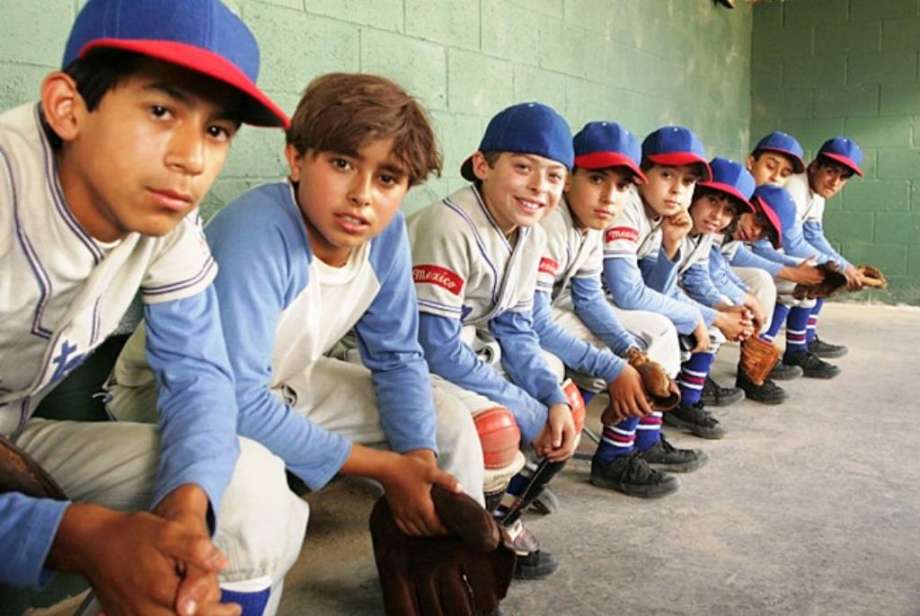 The Perfect Game (Dove Approved All Ages)
From the director of Angels in the Outfield comes the incredible true story of the underdog foreign Little League team who inspired two nations. Clifton Collins Jr. (Star Trek) heads an all-star line-up of some of Hollywood's brightest young stars as Cesar, who returns to his native Monterey, Mexico after his major league career is cut short. Moises Arias (Hannah Montana), Jake T. Austin (Wizards of Waverly Place) and Ryan Ochoa (iCarly) costar as impoverished baseball-loving kids who recruit him to coach their rag-tag team. Together, they beat the odds and overcome hardships and bigotry to compete in the 1957 Little League World Series. For more, click here.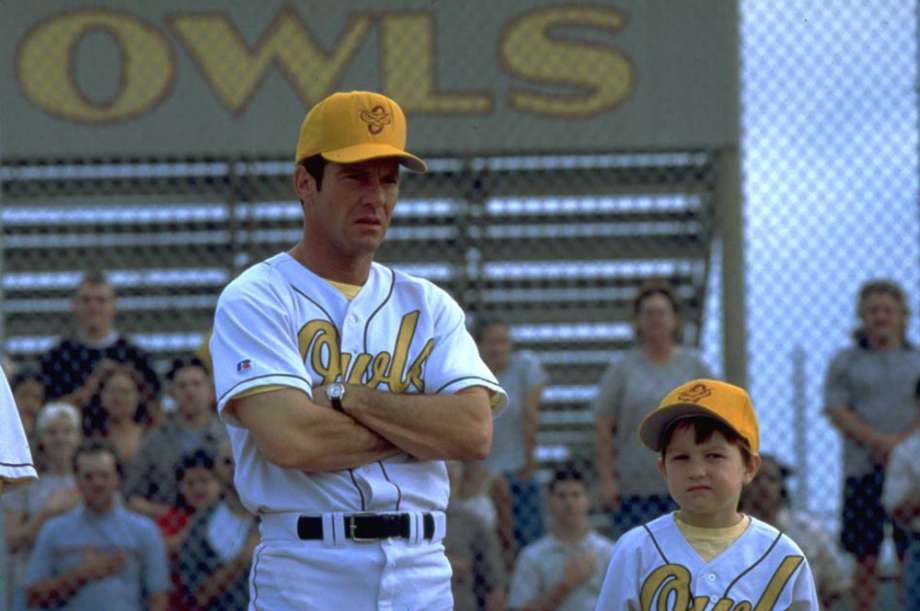 The Rookie  (Dove Approved 12+)
Jimmy Morris (Dennis Quaid) tucked away his dream of playing professional baseball 12 years ago after a shoulder injury ended his short time in the minor leagues. Now, he's a high school baseball coach in a small, dusty West Texas town with his wife Lorrie (Rachel Griffith) and three young children. When he challenges his losing team to try for a winning season, they agree – if the coach promises to try out for the major leagues. They win the district championship and Jimmy's 98 mph pitches at tryouts earn him an offer as a minor league relief pitcher, in spite of being 12 to 15 years older than his teammates. Based on a true story, "The Rookie" delivers a home run that will have your whole family rooting for Jimmy as his family, high school kids and hometown population cheer him on. You don't have to be a baseball fan to enjoy this wholesome spring treat from Disney. For more, click here.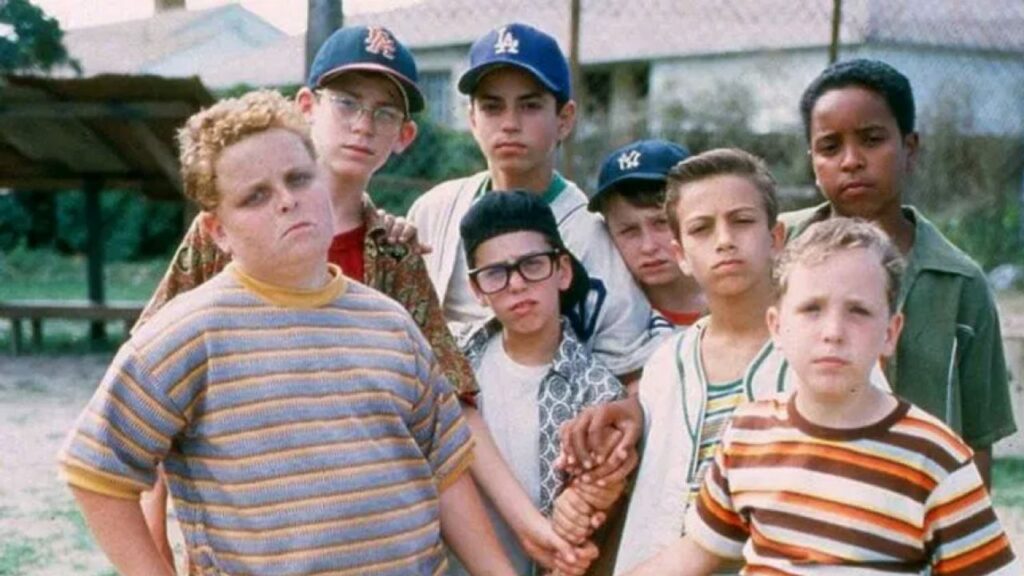 The Sandlot (Dove Approved 12+)
When he moves to a new town, Scotty (Tom Guiry) desperately wants to fit in, and it seems the only way to do so is in joining the sandlot ball team. If only he could play baseball! Fortunately, he befriends the team's best player, who, with great patience, teaches Scotty what he needs to know, thus launching the finest summer of Scotty's young life – so far. For more on this film, click here.