The Glass House
Theatrical Release:
September 14, 2001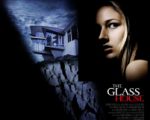 Synopsis
Ruby Baker and her younger brother Rhett's parents are killed in a car crash. Their parents' best friends, Erin and Terry Glass become their guardians. Ruby and Rhett are promised a world of opulence and California fun – all they have to do is move into the Glass's home in picturesque Malibu. But in this taut psychological thriller, trust can be as transparent as The Glass House.
Dove Review
I loved this movie! It has all the ingredients of a good psychological thriller – twists and turns that leave you continuously sorting out the "black" hats from the "white" hats (although the writer included a few too many hints for my taste). …. This Hitchockian story has no weak characters – everyone plays their roles with absolute credibility. Leelee Sobieski is a truly skilled actress well beyond her 18 years and plays the part of Ruby Baker to perfection. Leelee first captured my attention in her Emmy-nominated performance – at age 15 – as the infamous Maid of Lorraine in AandE's "Joan of Arc." …. "The Glass House" movie title represents many metaphors, from the family's last name – Glass, to the Malibu mansion of chrome and glass, to the prophetic warning to "people who live in glass houses." …. Now for the bad news – I cannot recommend this movie under Dove's standards because of a single Biblical profanity (G..D…) uttered by Ruby. And that's too bad, because the rest of the content is within bounds. The lust, violence, drug use and deaths are not gratuitous and are important elements aiding in the story's suspense. ….. "The Glass House" is the perfect movie to buy on VHS or DVD and use a foul language filter like TV-GUARDIAN (available online at www.DoveStoreOnline.com) to erase the cursing. With these blemishes removed, this movie would have received the Dove Family-Approved Seal for audiences over age 12.
Content Description
Language: A single Biblical profanity (G..D....) Several obscenities. Violence/Drugs: a knifing, drug overdose resulting in death, car crashes resulting in deaths. Sex: Older man lusting after teenage girl. Near-nudity: revealing swimsuit.
Info
Company:
Sony Pictures Home Entertainment
Director:
Daniel Sackheim (feature film directoral debut)