The Dark Knight
Theatrical Release:
July 18, 2008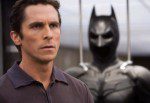 Synopsis
The follow-up to the action hit "Batman Begins," "The Dark Knight" reunites director Christopher Nolan and star Christian Bale, who reprises the role of Batman/Bruce Wayne. In the new film, Batman raises the stakes in his war on crime. With the help of Lieutenant Jim Gordon and District Attorney Harvey Dent, Batman sets out to dismantle the remaining criminal organizations that plague the city streets. The partnership proves to be effective, but they soon find themselves prey to a reign of chaos unleashed by a rising criminal mastermind known to the terrified citizens of Gotham as The Joker.
Dove Review
"The Dark Knight" is indeed very dark. This is most likely the darkest and most violent "Batman" movie yet. There are some graphic scenes including a man's burned face on screen; and the stitching up of a flesh wound, and many, many people killed throughout the film. There is comparatively little blood seen, but still it's there from time to time.
To his credit, in his final film role, Heath Ledger steals the show from Batman as the irrepressible Joker. He is funny in his mannerisms, has some funny lines, is manic, and convinces you he could easily kill and believe in his mind he is totally justified in doing so. He also manages to produce a great laugh here and there in the film.
Unfortunately, due to the strong level of violence, in addition to very strong language, we are unable to award our Dove "Family-Approved" Seal to this movie. "Journey to the Center of the Earth" in 3-D is a nice alternative option right now, or "Space Chimps".
Info
Writer:
Jonathan Nolan and Christopher Nolan
Reviewer:
Edwin L. Carpenter