Sharing In the Fathers Affection
DVD Release:
April 1, 2009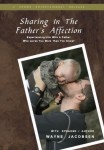 Synopsis
Speaker/Author Wayne Jacobsen shares at a gathering in Visilia, California. Using scripture, he weaves a story of what it looks like to live life enveloped by affection of loving Heavenly Father. Along the way we hear how a self-described atheist gives an incredible definition of what Jesus taught. We are also given examples from the New Testament of what Jesus taught about his Father. Finally, we hear an inspiring story about a lady who, filled with fear, was powerfully shown that God's love for us is not dependent on our works. Instead, God loves us no matter what and he delights in us in ways that we never dreamed possible.
Dove Review
This is a teaching series from the Bible, particularly from 1 John and speaks of God's love as a parent toward His children, just as a parent shows affection toward his/her own child. The teacher, Author Wayne Jacobsen, uses several examples including his own encounters with people from all walks of life. He focuses on his encounters with people in various places such as on airplanes, people who were in need of comfort. He uses humor and illustrations to make the Bible come to life. He features a photo of his granddaughter who is in awe as she is being held and smiled at by her mother. He makes the point that God wants His people to be in awe of him. This is an interesting and very spiritual teaching series and we gladly award our Dove "Family-Approved" Seal to it and we award the DVD five Doves, our highest rating.
Info
Company:
Crown Entertainment
Starring:
Teacher: Wayne Jacobsen
Reviewer:
Edwin Carpenter