Edge of Darkness
Theatrical Release:
January 29, 2010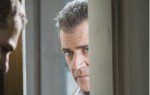 Synopsis
"Edge of Darkness" centers on a veteran cop (Gibson) whose only grown-up child (Novakovic) is murdered on the steps of his home. The cop unearths his daughter's secret life and discovers a world of corporate cover-ups and government collusion. Huston takes on the role of a shady businessman while Roberts will play the role of the daughter's distraught boy
Become a FanAdd To List
Dove Review
Effective January 1st, 2009, The Dove Foundation Review Team has ceased reviewing all NC-17 rated movies and certain extraordinarily explicit R-rated films. This decision was reached due to the fact that Dove reviewers are parents or grandparents with conservative values. As such, we feel that we can no longer expose these dedicated and caring people to movies that contain distasteful and appalling stories that are focused on graphic horror and violence, and/or gratuitous depictions of explicit sex and nudity.
"Edge of Darkness" is considered to be such a film. Our report is therefore limited to the business information (title, rating, distributor, producer, director, actors, etc), synopsis, and the content chart.
Info
Writer:
William Monahan & Andrew Bovell
Reviewer:
Edwin L. Carpenter