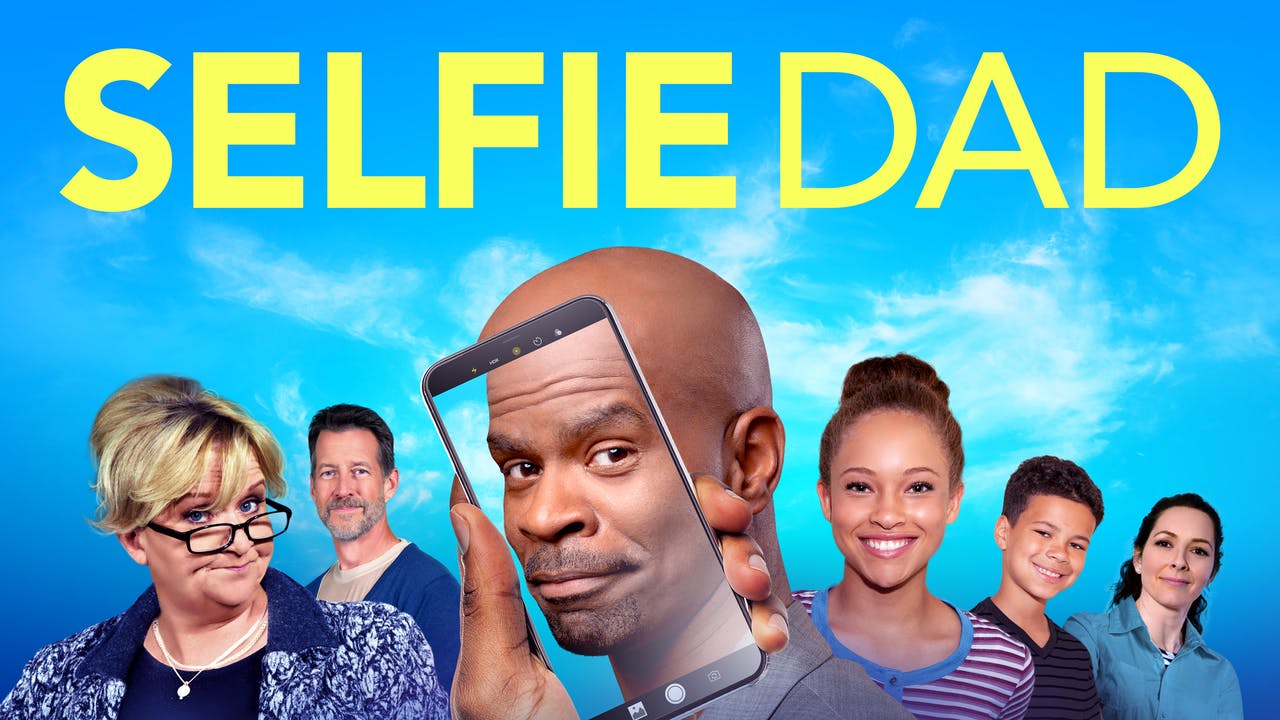 Looking for some Father's Day films? We have what you need right here!
Selfie Dad (2020, Dove Approved All Ages)
Ben Marcus hates his job and feels disconnected from his family. Grieving the loss of his parents and fearful of following in his father's tragic footsteps, he sets aside his passion for comedy to provide for his family by more practical, albeit unsatisfying means. But after seeing his son watch a UTOO video of a guy playing a video game and discovering that millions of people actually like watching someone else narrate while doing something – and that posting videos can bring in big money if they hit enough views – Ben decides to make his own video, and films himself as he attempts to fix the toilet his wife has been nagging him to tend to for the past several days. It's a total failure.
Watch at Christian Cinema here.
Faith of Our Fathers (2015, 12+ Dove Approved)
With the Vietnam War raging in 1969, two young fathers report for duty. One is a man of great faith and one is a doubtful cynic. A quarter-century later, their sons Wayne and John Paul (David A.R. White and Kevin Downes) meet for the first time. Guided by handwritten letters from their fathers from the battlefield, they embark on an unforgettable journey to The Wall—the Vietnam Veterans Memorial in Washington, D.C. Along the way, they discover the devastation of war cannot break the love of a father for his son.
Watch at Christian Cinema here.
Measure of a Man (2012, Dove Approved All Ages)
After being raised in an Oklahoma orphanage, 15 year-old Donald makes his way to California during the depression. He meets Emogene, the daughter of poor migrant farm laborers, and together they set out to break the cycle of poverty and ignorance. This is the inspiring true story of Donald P. Bailey, a charming, and eccentric father of… nine, who's charisma and optimism set him apart from the average dad. But his golden voice made him a legend to his posterity for generations. His unique life is remembered through the eyes of his daughter, Elizabeth.
Watch at Christian Cinema here.
The Shack (2017, Dove Approved 12+)
After the abduction and assumed death of Mackenzie Allen Phillip's youngest daughter, Missy, Mack receives a letter and has the suspicion it's from God asking him to return to The Shack where Missy may have been murdered. After contemplating it, he leaves his home to go to The Shack for the first time since Missy's accident and encounters what will change his life forever.
Watch at Christian Cinema here.
My Many Sons (2018, Dove Approved 12+)
The film brings us the inspiring story of Don Meyer (Judge Reinhold), a coach obsessed with his version of success: growing the successful lives of his young players. Narrated by his son Jerry's character, this well-acted film is a tribute to an unsung American hero who spent over 30 years coaching and molding young men to influence their world. If there ever was a coach who embodied the term "tough love," it was Meyer, relentlessly striving to elicit the max potential from each and every player. Unyielding in character building, coach Meyer turned each practice into his own kind of unappreciated boot camp. He could spot a slacker a mile away! "You think you're in the Bahamas?!" the sarge-in-charge would bellow. But he was known for realigning perspectives, and quitters many times returned to be more than they ever dreamed.
Watch at Christian Cinema here.
I Am Potential (2015, Dove Approved All Ages)
The film is based on the inspiring true story of Patrick Henry Hughes. Patrick Henry was born without eyes and his joints didn't form properly, keeping him from ever walking. This is the story of how a father learned to sacrifice all of his own dreams and plans for the sake of his son. At his home in Louisville, Kentucky, Patrick Henry continued to face opposition. While his father worked to provide for the expensive procedures, Patrick Henry dreamed of one day becoming a member of a real marching band.
Watch at Christian Cinema here.