By Jacob Sahms
Which films are worth investing your family's time and attention in so far this year? The Dove Staff have curated this list of five films that you should consider watching, thanks to the message and the family-friendly nature of the films.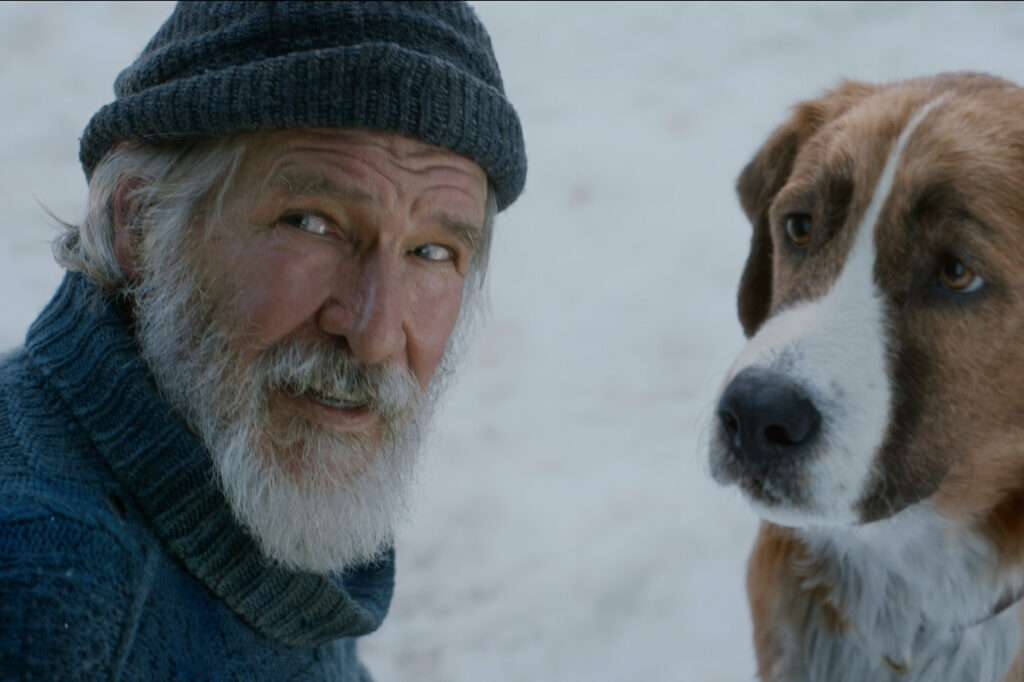 The Call of the Wild
The Call of the Wild (2020) follows the ups and downs of a big, burly dog, Buck. Buck lives the high-life in a rich judge's house, but when large dogs are being recruited and sold for labor, Buck is stolen and sold to an evil, abusive master. However, as the narrator tells us, "…[Buck] could not be broken." He escapes from his evil master and is picked up by an Alaskan sled team that delivers mail, but when the telegraph replaces the need for hand-delivered mail, Buck is sold to greedy gold-miners. Buck is a slave to the whip again, until a washed-up nomad, John Thornton (Harrison Ford), rescues him.
The rest of the story follows Buck and John's wild Alaskan adventures, but the integrity of the film isn't lost in between the grizzly bears and rushing rapids. Decades ago, John and his wife lost their son, and since John couldn't deal with the grief, he left his wife and found solitude in the mountains. Unfortunately, he found the bottle too. Buck, being the insightful, intelligent dog he is, understands that the whiskey isn't good for his companion, and Buck is seen constantly burying whiskey bottles and dumping liquor onto the floor to keep it away from John.
For more of Peyton G.'s Dove Approved review, click here. For additional editorial, click here.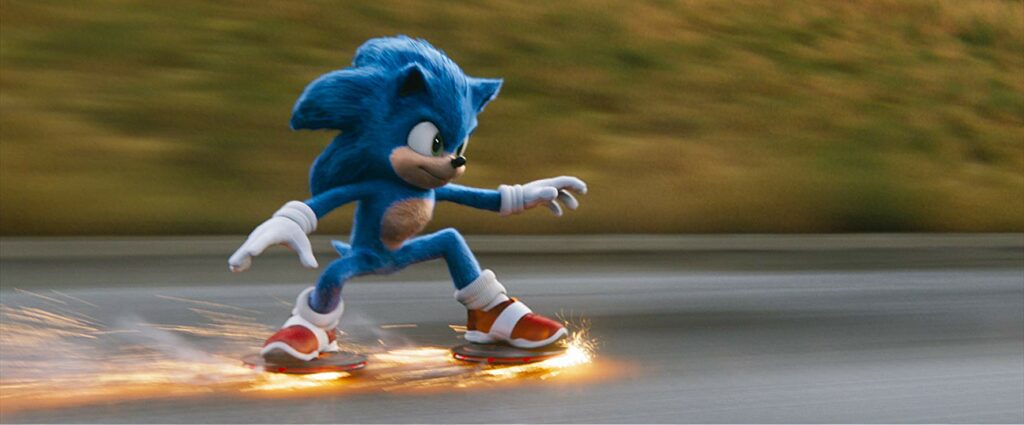 Sonic the Hedgehog
The story begins when Sonic (Ben Schwartz) is sent away from his world to Earth by his guardian so that he might be able to stay safe from those who saw his power and wished to use it for themselves. As he arrives in Green Hills, Montana, he takes his guardian's advice to hide very seriously. He comes to know the townspeople, but they don't know he exists. That is, until his frustrations and loneliness unleash a power that even the government notices. Sonic suddenly finds himself on the run (quite literally) from the evil Dr. Robotnik (Jim Carrey), but Sonic has the help of the Green Hills sheriff, Tom Wachowski (James Marsden). As their short but meaningful journey from Montana to San Francisco unfolds, the relationship between them grows into something that Sonic has wanted for his whole life: a friendship.
For more of Patrick L.'s Dove Approved review, click here.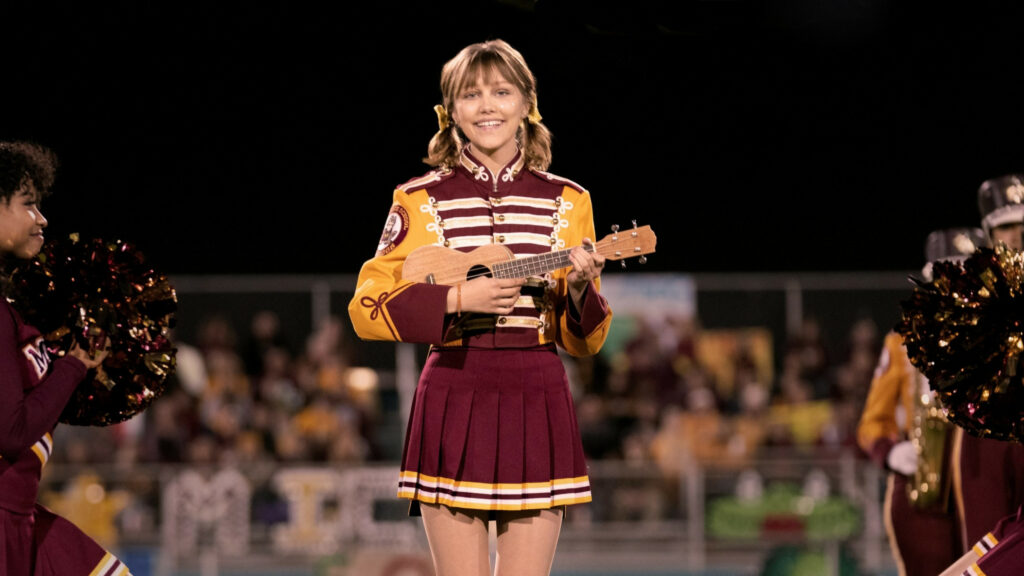 Stargirl
Based on the popular YA novel of the same name (penned by Jerry Spinelli), Stargirl tells the story of quiet teen Stargirl Caraway who suddenly appears in Mica, AZ. Shaking up football games, dressing oddly, singing in the cafeteria… Stargirl is the shakeup everyone knew they needed.
Beloved by all and envied by most, Stargirl quickly rises in popularity, and with no one more so than Leo. When Stargirl takes an interest in plain 'ol Leo, a budding romance begins. Referred to in the Roger Ebert review as "the manic pixie dream girl of all manic pixie dream girls", Stargirl is irresistible and unstoppable – until her habit of doing the right thing puts her at odds with everyone around her. When being unique is no longer cool, Stargirl (and by extension, Leo) is left with a choice – be yourself, or be normal? That is the question.
For more of Cammie H's Dove 12+ Approved review, click here.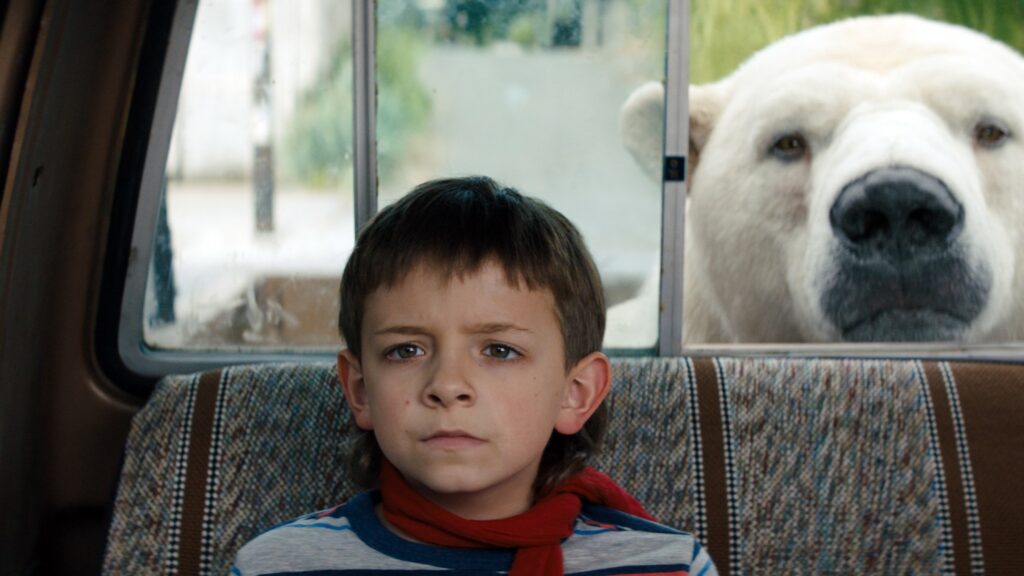 Timmy Failure: Mistakes Were Made
Timmy Failure has a life that could be considered tragic, but don't call it normal. Growing up in Stumptown, AKA Portland, Wash., where weirdness is celebrated, Timmy has an unfortunate name, an absent father, and a mother who is scraping to get by. But as much as Timmy wants to help, his hyperactive imagination and natural curiosity often cause problems, especially for his mother.
In the vein of Diary of a Wimpy Kid or Dennis the Menace, Timmy is a character who could be amusing and adorable, or one who could be seen as brash, disobedient, and reckless. By the end of the film, it's reasonably clear that Timmy doesn't have a mean-spirited bone in his body and that his efforts are always aimed at the greater good – even if it involves his polar bear best friend or the Russians in town, who he is certain are conspiring against the good people of Portland.
For more of Jacob S.'s Dove Approved review, click here. For more on Disney+'s offerings, click here.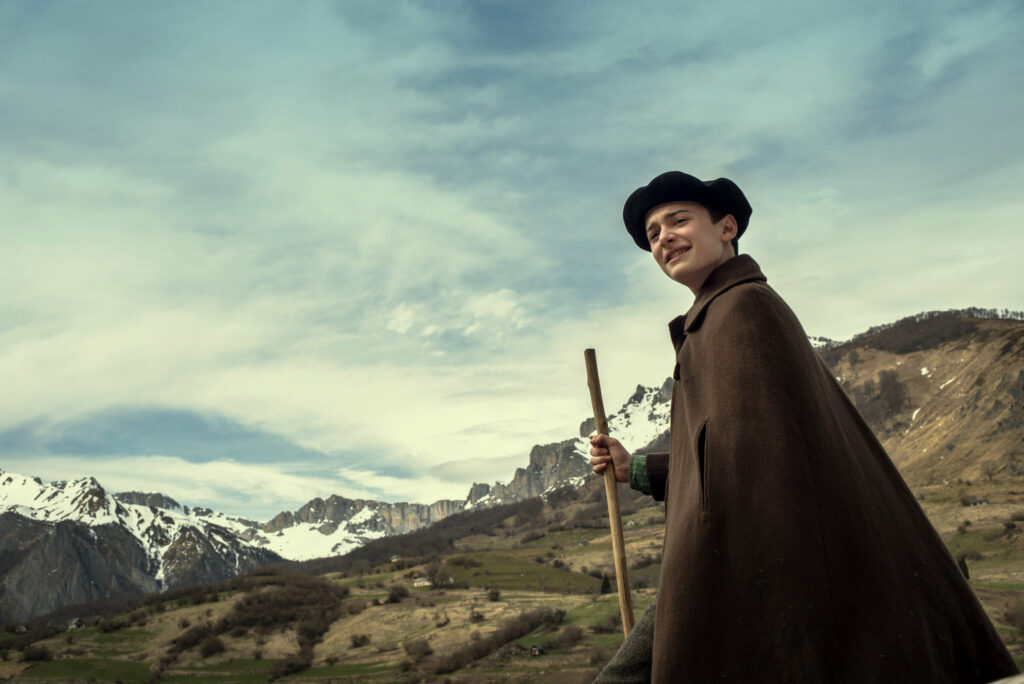 Waiting for Anya
Waiting for Anya has little to do with Anya, but everything to do with bravery, selflessness, and the sanctity of human life. Often, history books covering WWII include gruesome pictures of Holocaust prison camps, survivors, etc., but rarely do they speak to the quieter European sectors that weren't burned down or blown to bits by the Germans. The film fills in the gaps of these missing towns, and the unknown heroes who lived there.
Jo, a young shepherd boy, lives in a quiet little French town occupied by the Germans. Like most townspeople, he has learned to lay low and not cause trouble, but when he bumps into a Jewish man named Benjamin, his life changes forever.
For more of Peyton G.'s Dove 12+ Approved review, click here. For an interview with the director, click here.
For more Dove Approved films, keep checking back on the front page for news and interviews, and search for reviews of your favorite films!