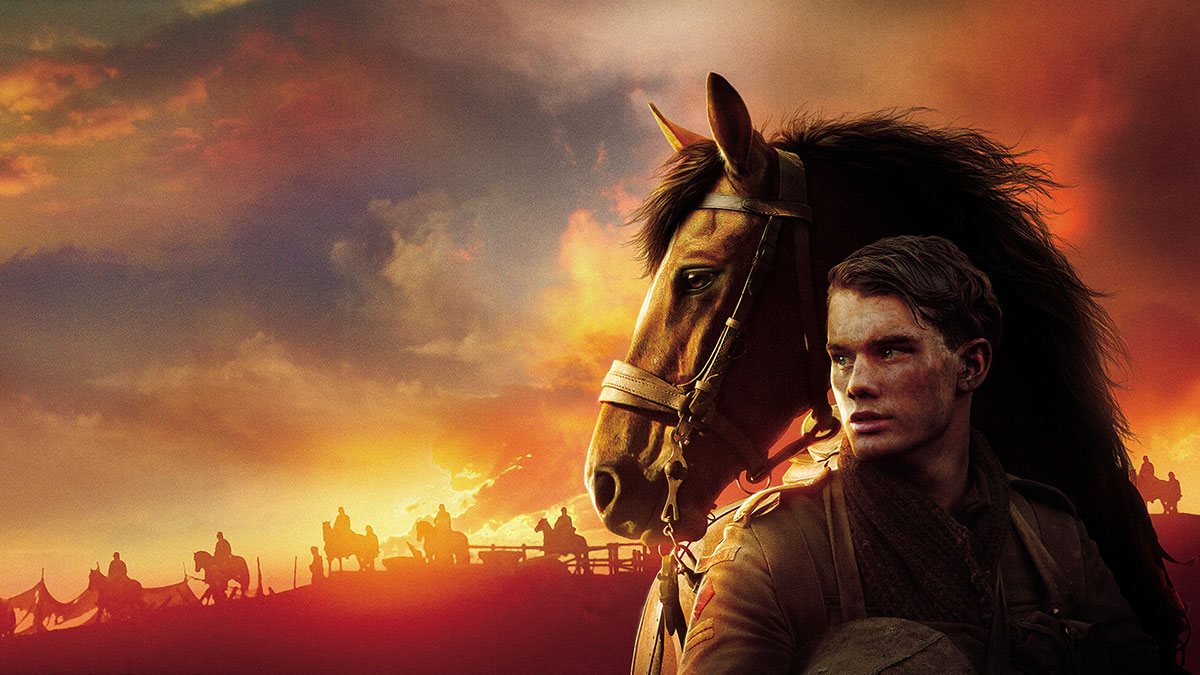 As Kentucky Derby Weekend comes into focus, here are a list of Dove-approved films about horses for families to consider.
Spirit: Stallion of the Cimarron (Dove Approved, All Ages)
Matt Damon voices the narration in DreamWorks' new animated film that shows the West before the turn of the 1900s, from a horse's point of view. As an eagle majestically soars through pristine mountains, over beautiful sparkling rivers, and races with buffalo, Spirit, a beautiful, buckskin-colored colt, is born. As he grows, Spirit becomes the leader of the Cimarron herd, bravely protecting the mares and foals. One day, from a great distance, a new smell catches the stallion's attention. His curiosity wins out and soon, after a wild chase, Spirit finds ropes around his neck. Led captive to a cavalry fort, he meets Little Creek (voiced by Wes Studi), a young Lakota Indian brave. Little Creek helps Spirit make a daring escape, but they do not enjoy their freedom long. Re-captured, Spirit is taken to a railroad camp where he's forced to help haul a huge locomotive up a steep grade. But remembering his herd, Spirit once again devises a plan to escape
A Horse Called Bear (Dove Approved, All Ages)
Reveal Film Group presents A Horse Called Bear: After his mother unexpectedly dies, 17-year-old Ethan discovers he is the owner of his mother's horse–a horse he never knew existed. He travels cross country to live with his grandparents and investigate the mystery. His grandmother is supportive but his angry grandfather Otto doesn't seem to want him around. Next door live three children who are taking riding lessons at the same farm where his mother's horse is boarded. Their lives intersect as Ethan deals with grief over his mother's death and the children deal with a neighborhood bully whose father works at the horse farm. The journey for Ethan, Otto, the three children, the bully and her father all revolve around a gentle and faithful horse called Bear who deeply touches all their lives. This is a delightful, redemption-themed family movie that will appeal to children, teens, horse lovers and people of all ages.
War Horse (Dove Approved, 12+)
From director Steven Spielberg comes "War Horse," an epic adventure for audiences of all ages. Set against a sweeping canvas of rural England and Europe during the First World War, "War Horse" begins with the remarkable friendship between a horse named Joey and a young man called Albert, who tames and trains him. When they are forcefully parted, the film follows the extraordinary journey of the horse as he moves through the war, changing and inspiring the lives of all those he meets—British cavalry, German soldiers, and a French farmer and his granddaughter—before the story reaches its emotional climax in the heart of No Man's Land.
The First World War is experienced through the journey of this horse—an odyssey of joy and sorrow, passionate friendship and high adventure. "War Horse" is one of the great stories of friendship and war—a successful book, it was turned into a hugely successful international theatrical hit that is arriving on Broadway next year. It now comes to screen in an epic adaptation by one of the great directors in film history.
A Gift Horse (Dove Approved, All Ages)
Amanda (Kayla Kenedy), a young and energetic girl, is torn apart by the loss of her mother to cancer. She struggles to accept the fact that her father has moved on to a new relationship. In order to cope, Amanda spends her time at a ranch owned by business tycoon, Mr. Canter (John Schneider). Mr. Canton's own daughter, Abigail, refuses to appreciate all the things her father has given her and acts out in order to gain attention. The arrival of a white horse named Misty opens up Amanda's heart. Misty is rejected by Abigail, but Amanda is determined not to give up on this beautiful horse. Along with an inspiring and loving horse trainer named Charlotte (Madeline Thelton), Amanda proves that Misty is a true champion and restores her happiness in the process. "A Gift Horse" is a family friendly, inspirational film for horse lovers across the world.
The Dark Horse (Dove Approved, 12+)
The Dark Horse is a remarkable movie that shows that adapting does not mean giving up. Dana McSpadden (inspiringly played by Carol Roscoe) is a ballet teacher after having been a dancer. Injury prevented her from continuing to dance. She is called home to Orcas Island due to problems including her father suffering from dementia, and she learns the family farm is in danger of being lost. The movie is a real study in character as Dana works through an issue with her mother. Her mother owns a beautiful horse that needs to be re-trained because it was abused and became abusive. She wants Dana to ride it. But Dana was pushed as a child to ride and had a bad fall. She is not ready to get on the horse.
Ariel's Horse (Dove Approved, All Ages)
Do you dream of having your own horse? In Ariel's Horse the movie, you'll meet Ariel and her beloved horse Camila. Visit the stables where Camila and the other horses live and play! Learn from Ariel about what it's like to own your own horse, bathe her, put horseshoes on her and feed her. Learn how you ride a horse and even to do jumps! There's over 60 minutes of fun that's all about horses! Grab a saddle and ride along with Ariel and her horse Camila in Ariel's Horse the movie.